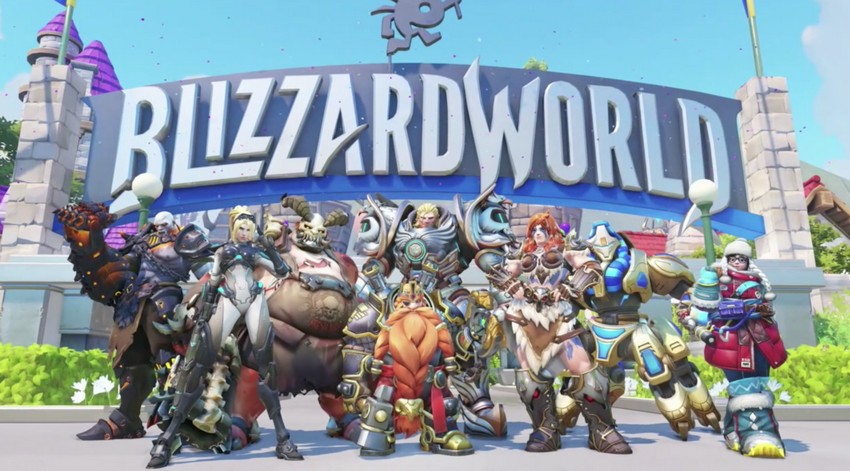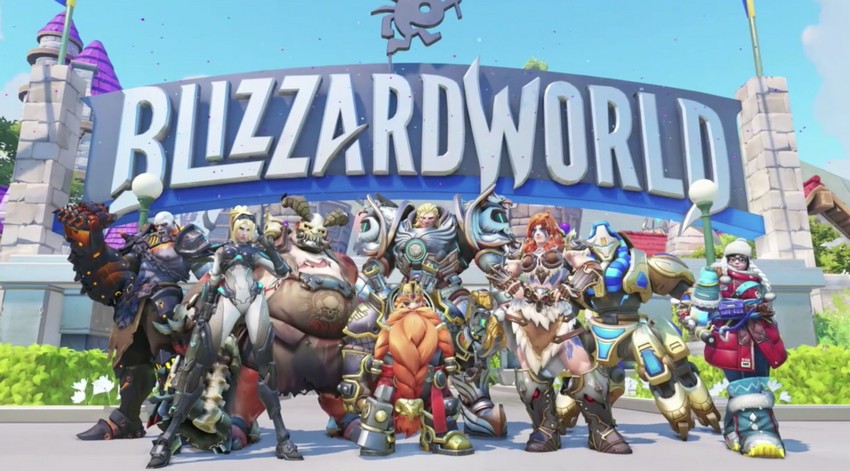 This weekend past was officially Blizzcon, but for Overwatch fans it was actually more like an early Christmas. We already told you that a brand new support/DPS hero for Blizzard's award-winning multiplayer shooter was unveiled at the developer's annual convention, but things actually got off to a hammering start earlier than that as the latest cinematic was released, this time delving into the backstory of gaming's no.1 David Hasselhoff fan Reinhardt.
Dubbed "Honor and Glory", this brand new animated short film (which, by the way, just keeps piling on the supporting evidence that Blizzard need to make a full length animated film!) shows us Reinhardt in his younger pre-Overwatch days, all flowing blonde locks and arrogant bravado, as he faces a pivotal moment in his life alongside his mentor Balderich von Alder. Prepare for some badass hammer time, and some unexpected emotion!
Whoa, so not only do we learn that Reinhardt's Balderich armour actually belonged his master, but that's actually the old guy's corpse sitting in the throne in Eichenwald. Most importantly though, we now know that it wasn't actually Reinhardt that was picked for Overwatch but Balderich, however inspired by his master's sacrifice Reinhardt would take his place and become one of the greatest heroes the organization has ever had! Talk about poetic! (Also, Blizzard, if you can now give Reinhardt a new ability where he drops his shield and instead dual wields hammers like a giant German rocket knight boss, that would be great. Thanks).
And if you've now fallen for that handsome young Reinhardt with his cool scar and flowing mane, then you're in luck as you will be able to play as him soon. Blizzard revealed that we would be getting a selection of new skins for every character – including young Reinhardt – that will be added as standard skins, meaning that there's not event related time limit, and they all be acquired through standard loot boxes at any time. And all of these skins will be coming from a very special place: Blizzard World!
Unveiled on Friday as well, Blizzard World is the new Overwatch map which takes the form of a theme park celebrating all of Blizzard's largest and most popular gaming franchises. Nods to Warcraft, Starcraft, Diablo, heck even Lost Vikings and more are all to be found in Blizzard World, which will play as a hybrid map (control point and payload escort).
To fit in with this inspired bit of gaming nostalgia, the characters will be getting skins that relate to characters from all of Blizzard's past games (with the exception of Mei, who is actually getting the skin she had in her own Ecopoint cinematic released a few months ago). You can check out all the Blizzard World skins in the gallery below (pics courtesy of Gamespot) while Your Overwatch also has a nice vid where you can actually see them in action for an even better view.
Personally, I would have to say that Barbarian Zarya is my favourite by far, though Roadhog and Doomfist also look incredibly badass. All in all, it's a fantastic haul of skins, and I can't wait to try them out on Blizzard World itself. Just when that will be though is not entirely certain other than early 2018. That would be round about the same time that new hero Moira is expected to go live, so it looks Overwatch will definitely be kicking off next year with a bang.
Last Updated: November 6, 2017