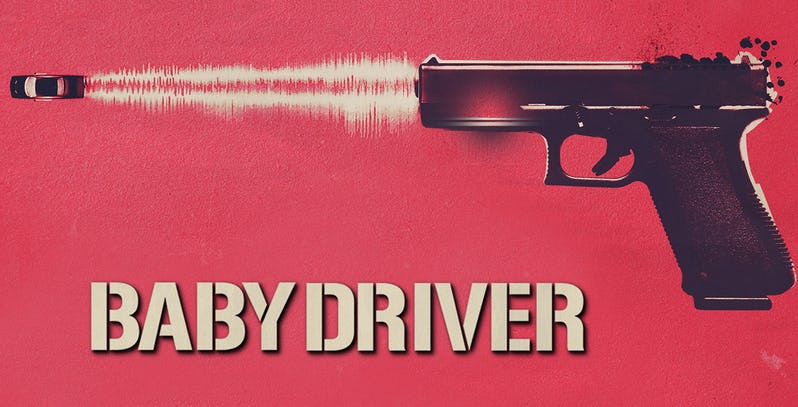 We live in an era where Hollywood reboots are an inevitability rather than a possibility. Almost everything gets rebooted these days, whether it be a cheesy piece of nostalgia, hit franchise, or even what you thought was a perfect movie first time around. If there is money to be made, they will reboot it. Even if the original film came out not so long ago.
Not all remakes are equal and there are times when it just seems like the right thing to do. Take this pending remake of Baby Driver for instance. Many people quickly fell in love with Edgar Wright's 2017 film which told the story of a young getaway driver with a penchant for listening to great music while he drives. The critically acclaimed heist film gave us a perfect onscreen exhibition of not only beautiful stunt driving, but how orchestrating everything perfectly to background music makes it instantly more appealing.
It's a movie that probably deserves a sequel and not just a remake, but while we wait for a follow-up, we are at least getting another take on the story… This time made by fans and featuring LEGO. Because after all, doesn't LEGO make all things better?
This is not just some cheap shot at attention by its filmmakers though as the remake has received the full blessing of Edgar Wright himself. The remake's creator, Darren Taylor, issued a call on his Indiegogo page for similarly minded fans to help in his quest to make this retelling of the story happen.
Taylor is no stranger to creating his own LEGO productions, having already made a 27-minute 4-part LEGO Batman series, and being nominated for Scotland's Young Scot Award as a result of his filmmaking talent. Taylor himself is aware that he can make a profit form the production but is making the movie simply as a passion project.
For his sake, I hope he gets the necessary support to continue with the project. It's great to see fans willing to invest so much time in pursuing projects like these and hopefully this can turn into a career that can see him support himself in the future.
Last Updated: April 9, 2019