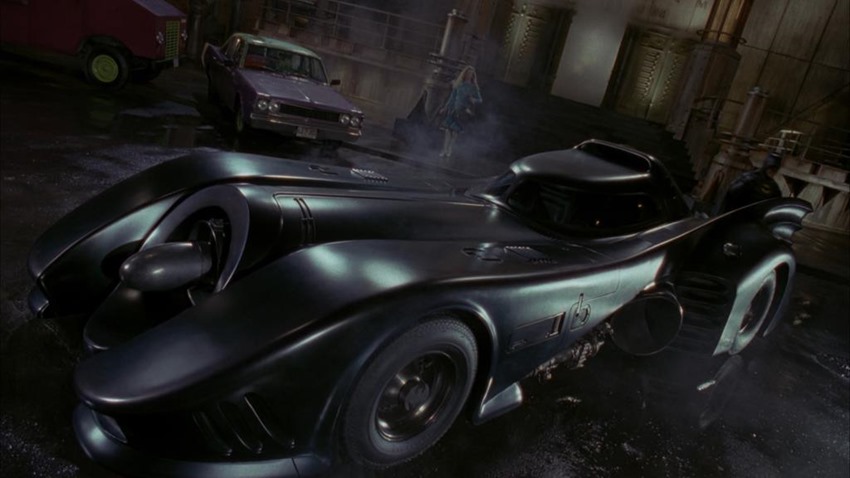 Batman may have been a serious film with dark violence and mature themes at the time, but there was one aspect of the project that made everyone find their inner child and grin with joy: The Batmobile. Not just an important weapon in Batman's arsenal, the Batmobile was an iconic part of his history and the hottest toy of the year.
It was bold, it was brash and it came all in black. Building it from scratch though? That was an effort that took guts, ingenuity and some dangerous tinkering that resulted in a car for the dark knight. "Anton (Furst) said "what part of the movie would you like to do?" And I said I'd like to be involved with the best prop ever made for any movie, and that's the Batmobile," Art director Terry Ackland-Snow said in an interview years later.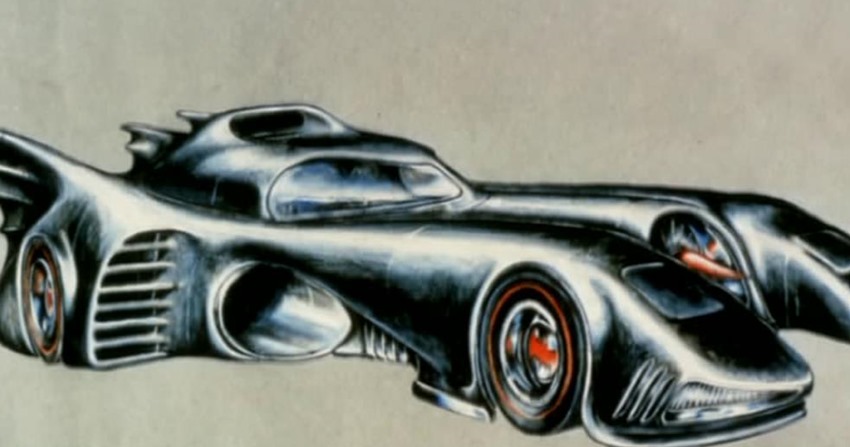 John Evans on special effects, decided we'd build it onto an existing old car, but what we had to do was get the design of it.
Designing the Batmobile was a challenge in and of itself, but building it? With a tight time-frame and an intense bidding war for the rights to construct a cinematic treasure, the job was given to a plucky team of Brits who could deliver not only meet the deadline but deliver a vehicle that would surpass the wildest expectations of the film crew. "That was a treat for us to build. The design of the Batmobile was Anton Furst's baby, really," Special effects supervisor John Evans said.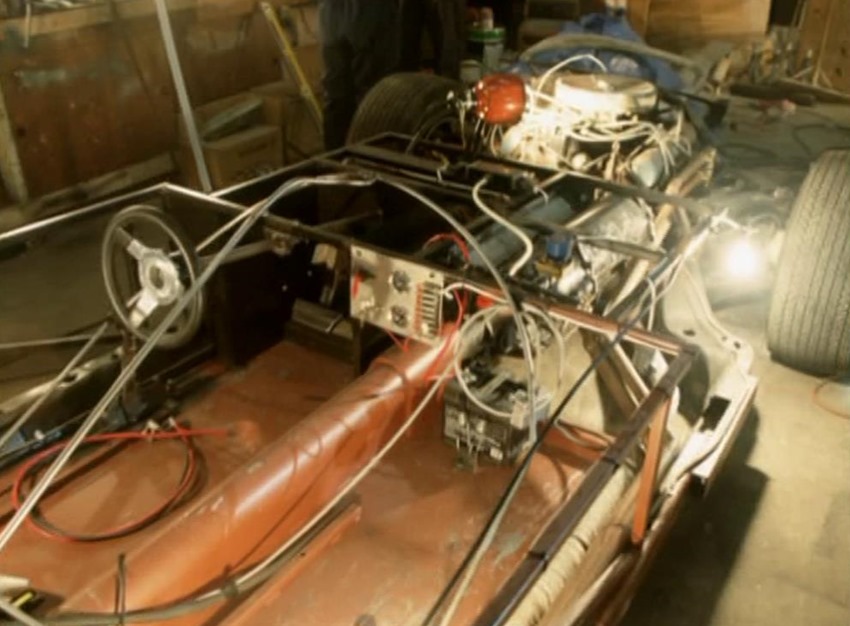 He'd been thinking about this for months before I even joined the project. He had rough sketches of it. Ford was bidding for it at one time, and I was very nervous that they were going to get it. They couldn't do it in the time factor, they wanted six months.
In the end, a gigantic beast was built for the film. It was heavy, it roared with the power of a Chevy engine and it simply looked perfect. "It made us kind of laugh, because it was tough, it was kind of perverse, it had a weird quality to it that I can't quite put my finger on," director Tim Burton explained.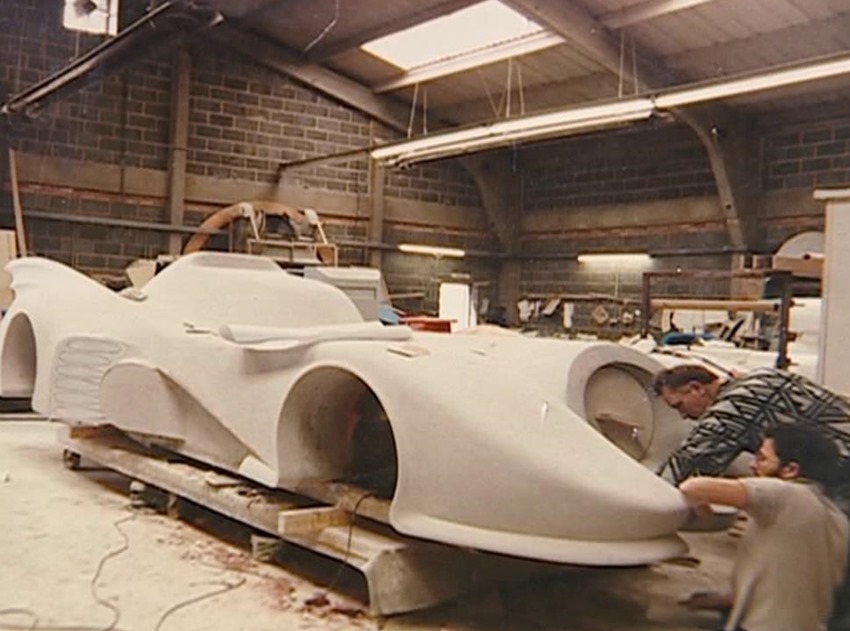 But it still had the bat motif to it, an aggressive thing.
There were one or two problems during construction though. For starters, the prototype body that was built happened to be missing one crucial feature as art director Terry Ackland-Snow revealed when Burton came to inspect the vehicle: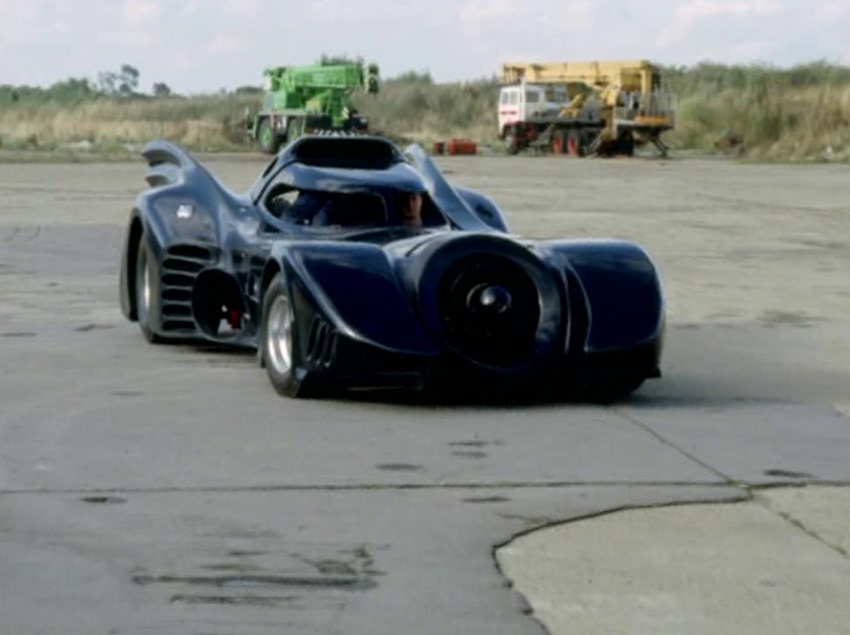 Tim Burton looked at me and said "Great…where's the door?"
That problem was easily rectified, by giving the Batmobile a sliding cockpit which had been inspired by one of the all-time great fighter jets in service at the time. "I had been in a harrier jump jet, and that was the idea of the hood sliding forward, that was how they got out," Ackland-Snow revealed. The other problem? During filming, the studio discovered that Michael Keaton's cowl presented its own challenge. Namely that the pointy ears would stick out, wedged between the gap where the hood opened and closed.
The original idea was to simply lower Keaton's seat, but that was already at the lowest that it could so a new cowl was created for Batmobile scenes, featuring ears that were just short enough to not be snapped up by the hood when it shut. From there, the Batmobile had its final touches added. A petrol cap from a London bus, Honda Civic lights that had been flipped upside down and spray-painted and finished off at the rear with a set of Ferrari lights that complemented the overall round design of the Batmobile.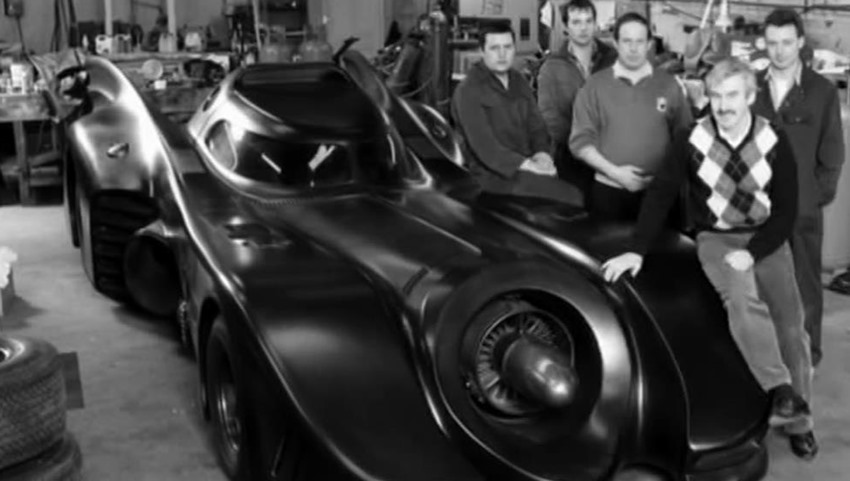 On the track, the Batmobile was an absolute beast as well, notching up incredible speeds when testing was done. "We took it from there to the test track, where we got 90.5 mph out of it before it started to shake," Evans explained. An enduring piece of Hollywood history, this incarnation of the Batmobile would resurface again in 1992's Batman Returns, a testament to its design and just how far ahead of the curve the design team was when they first began sketching their ideas onto paper.
A behemoth in black with actual working gadgets, this Batmobile ticked all the right boxes and raised the bar for what movie vehicles could and should be.
Last Updated: June 6, 2019