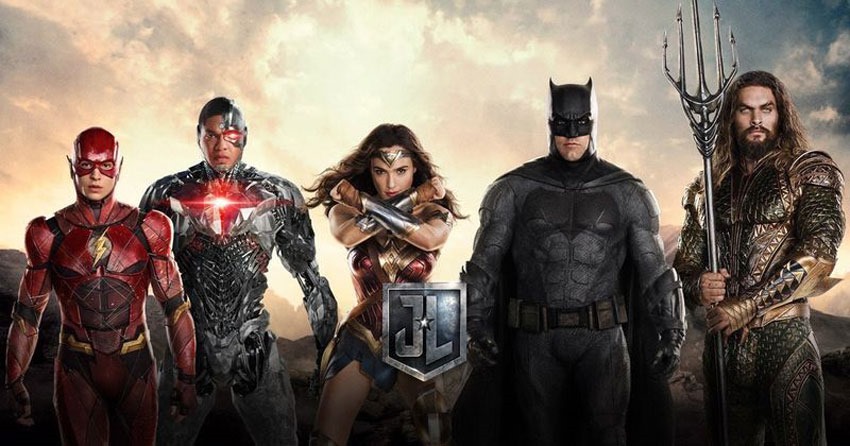 Usually we've got a rule about posting teasers for trailers, which are already glorified teasers for movies to come but with a two minute running time attached to them. Most of us agree that there's very little value to 15 seconds of footage that cranks up the hype-engines to 11. They're non-stories and usually an insult to the clicks that they generate.
At the same time, I'm also a massive nerd and I've got unfettered access to the site, so screw it. I'm amped for Justice League, and Warner Bros. knows this. They just do, dude. Because they're busy rolling out teasers right now for a new trailer that'll be out this weekend, featuring the big guns of the team doing all kinds of justice stuff. Batman really really loves murdering anything anti-justice lately, so try to avoid littering when you're in Gotham City.
Here's a dump of the Aquaman, Batman and Flash teasers so far below, which are just begging for somebody to reassemble them in Windows Moviemaker so that I can get the full trailer before Saturday:
Fueled by his restored faith in humanity and inspired by Superman's selfless act, Bruce Wayne enlists the help of his newfound ally, Diana Prince, to face an even greater enemy. Together, Batman and Wonder Woman work quickly to find and recruit a team of metahumans to stand against this newly awakened threat. But despite the formation of this unprecedented league of heroes—Batman, Wonder Woman, Aquaman, Cyborg and The Flash—it may already be too late to save the planet from an assault of catastrophic proportions.
And new posters!
It appears that Warner Bros will be playing this teasing game all day, so we'll update the post if and when more gets released. The full new trailer and Batman's channeling of Charlton Heston's love for guns will be out on Saturday though, with the actual Justice League movie uniting Ben Affleck, Gal Gadot, Ezra Miller, Jason Momoa, Ray Fisher and Henry Cavill for a November 17 release.
Last Updated: March 24, 2017