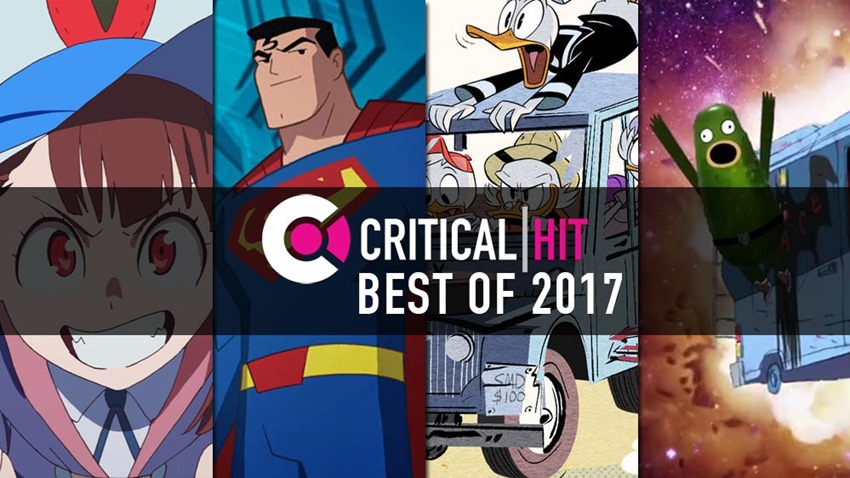 Forget the Fleischer Studios animating Superman in the 1930s or whatever Disney pumped out between the late 1980s and the 90s: The golden age of animation is now. The last couple of years have seen a surge in the medium, resulting in numerous fantastic new shows being broadcast. Whether it be video game-inspired adventures or goofy escapades, the genre has had plenty to offer.
2017 was another knockout year for cartoons, resulting in the finest animation around. While there could only be one winner, the honourable mentions below are still well worth several hours of your time. Let's get the ball rolling then, with:
Voltron: Legendary Defender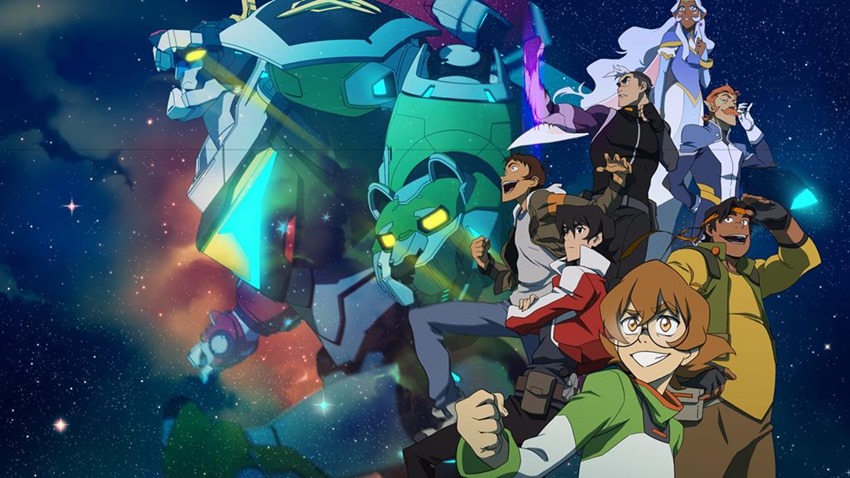 Despite having it's third season sliced in two and broadcast in two halves, Netflix's Voltron series was still easily flying high. All the quality of a Studio Mir animation production, two seasons worth of galaxies to explore and more action than you could shake a robot lion at. Voltron's third and fourth seasons continued to do what it did best, rewriting its lore and the dynamic between its paladins to produce some of the finest cosmic adventures ever seen on a flatscreen.
We Bare Bears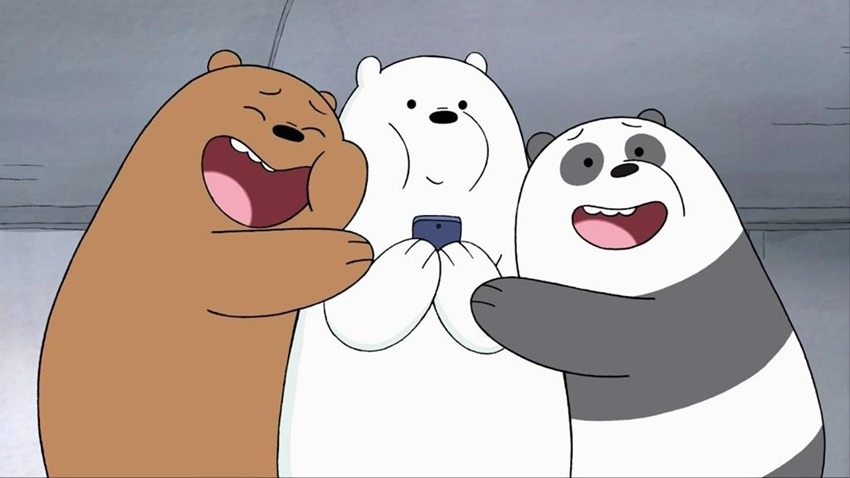 With a trio of lovable misfits at its core, We Bare Bears is classic fish out of water comedy that also happens to be the most charming entry on this list. There's wacky hijinks aplenty, but We Bare Bears is at its strongest when it focuses on the brotherhood between its three stars and the friendships forged with society's other outcasts.
Also, Ice Bear. Ice Bear is the best.
OK KO: Let's Be Heroes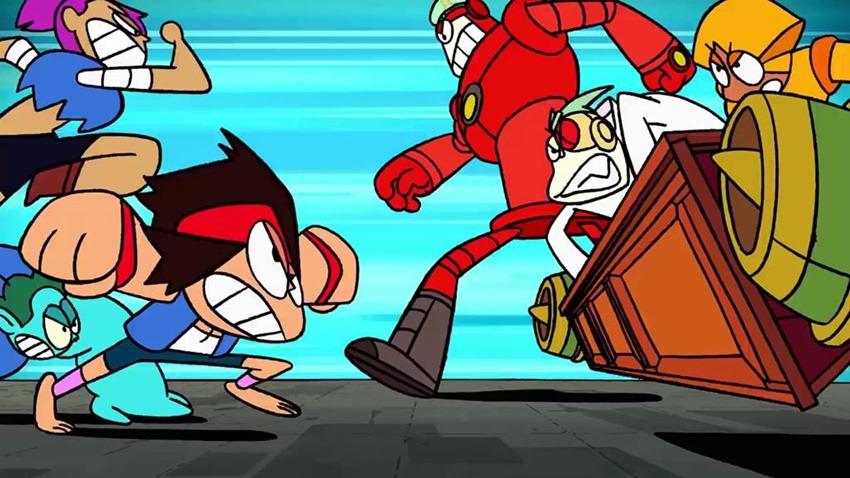 A gung-ho attitude on the surface for rampant robot destruction may be what comes to mind when you first see OK Ko: Let's Be Heroes in action, but there's more to the show than just mere fisticuffs. There's a genuine heart beneath all of the robot rampages, an infectious optimism that has you rooting for the underdog as all manner of chaos erupts around him and his pals.
The Amazing World of Gumball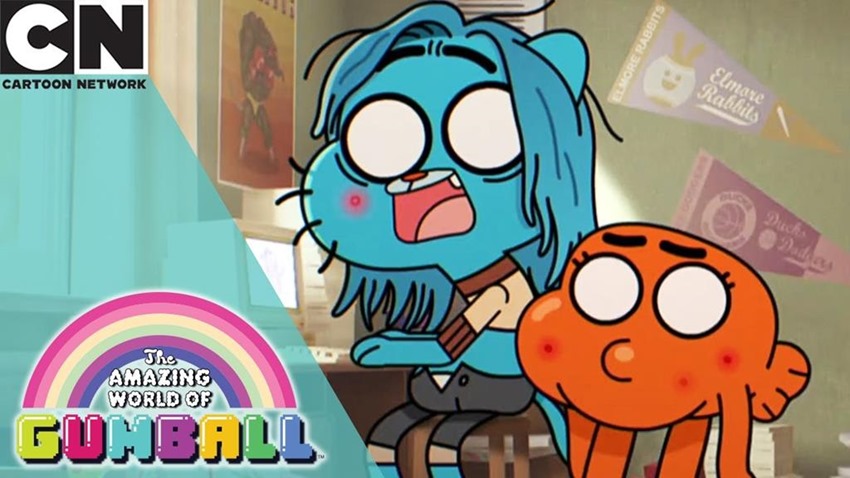 More than half a decade since it debuted, and the Amazing World of Gumball is still a benchmark for throwing everything at the screen and watching it stick. Whether it be the oddly incredible plethora of animation styles that pop up in each episode or the cleverest parody of Star Wars since Mel Brooks released Space Balls, The Amazing World of Gumball still manages to feel as fresh and exciting today as it was when it first began airing in 2011.
Hotel Transylvania: The Series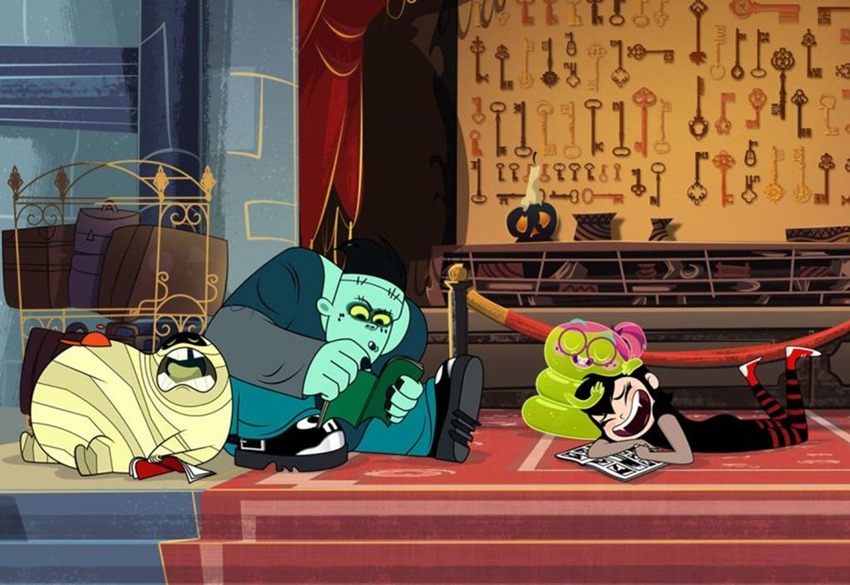 I freakin' loved the Hotel Transylvania films. Adam Sandler's best performance since he earned some drama stripes in Punch Drunk Love, the films were visually zany and fun for all ages. How do you take that signature style and translate it to a 2D medium? Amazingly well if the current spin-off TV series is anything to by, as Mabel rightfully takes the spotlight in the absence of her father and attempts to juggle life, education and running a hotel for monsters in one kid-friendly adventure.
Little Witch Academia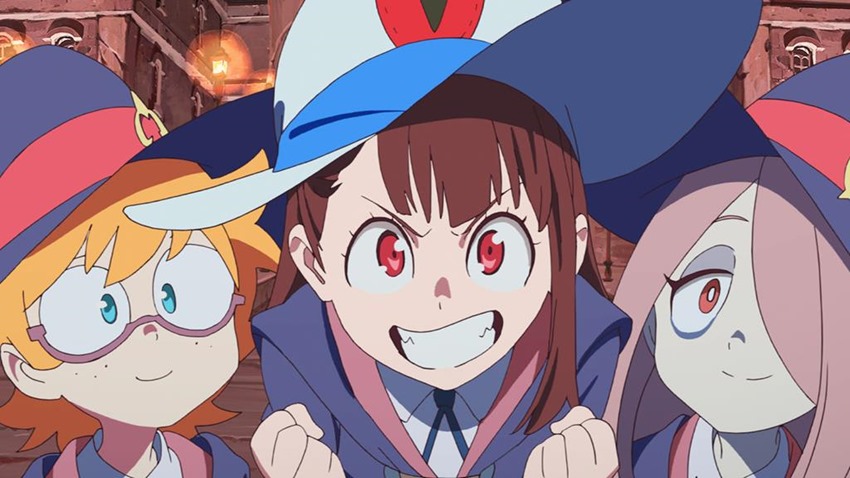 Anime has had another fantastic year so far, but out of all the action series focused on extinction-level events and food wars that deliver foodgasms, it's the touching story of a young girl overcoming all odds so that she can reach for the stars that sums up the best of the Japanese medium. Little Witch Academia has heart, style and charm in addition to quality animation and a core cast of characters whose friendship feels almost tangible on the screen.
It's a series about youth, about pushing past limitations and discovering the joy of life. Little Witch Academia is simply magical.
Big Mouth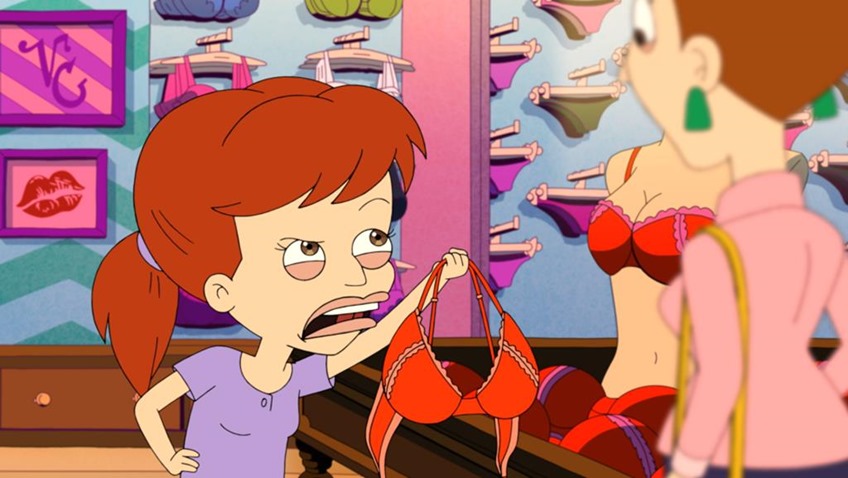 While most of the entries on this list are suitable for any age, Big Mouth is the inverse of that. It's also the most divisive cartoon on this list, as some people love its hideous examination of puberty while others loathe its dirtier sense of humour between the cast and their blossoming sex lives. Whichever side you take, Big Mouth will certainly leave an impression on you.
Castlevania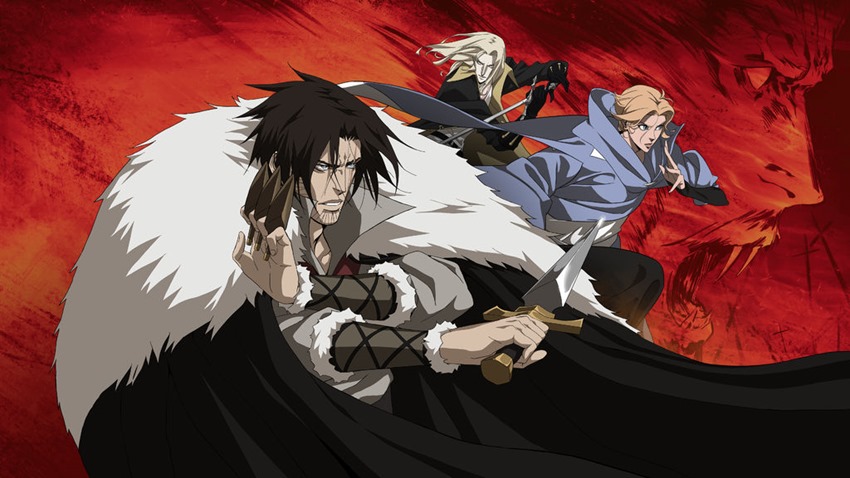 Speaking of adult series, Netflix had more than one production in the bag this year when it came to animation. Resurrecting the lord of darkness himself, Castlevania was a sweet and short revival of the classic video games, spinning a tale of the Belmonts, Dracula and humanity once again being a massive collective dick in this gorgeously animated mini-series.
Duck Tales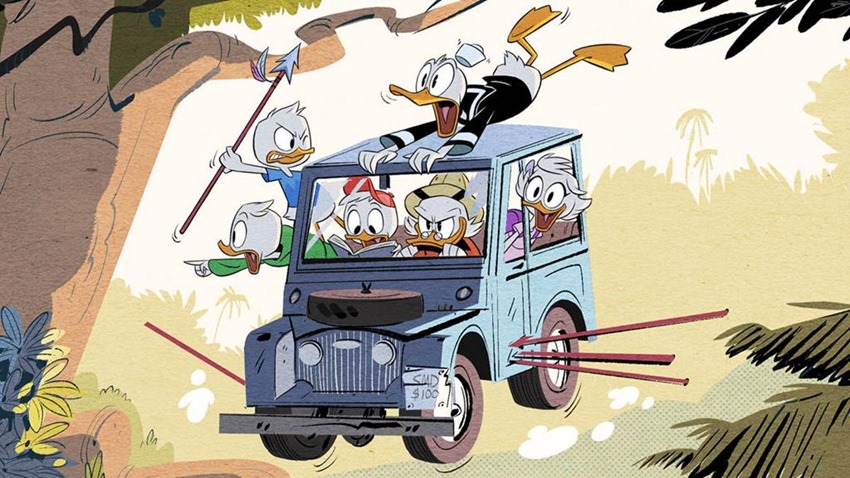 I'm not exactly certain what a Duck Blur is, although I'd guess that it's Donald Duck singing Song No.2. Still! Disney decided to bring back their most classic of Sunday afternoon TV series this year, and the result was nothing short of mesmerising. Managing to modernise certain elements perfectly while retaining other legacy beats, life certainly was like a hurricane again thanks to a renewed interest in Duckburg.
With David Tennant filling in for the late Alan Young, Scrooge McDuck lived once again in adventures that could only be described with one exclamation: Woo-hoo!
Justice League Action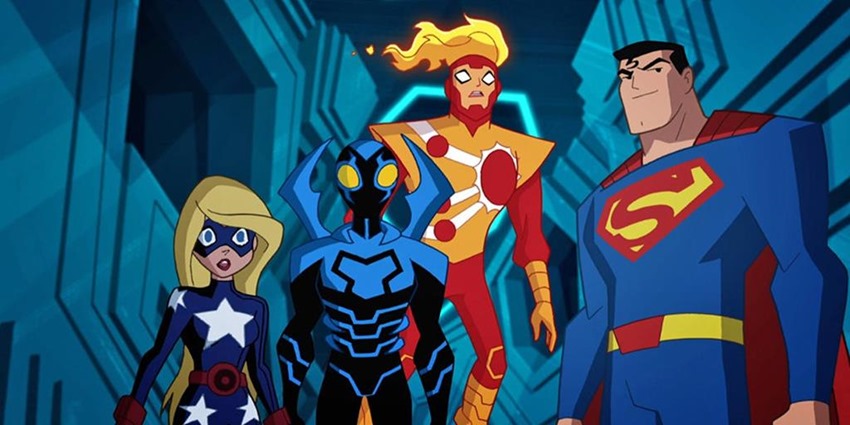 DC Comic's may be struggling to find an identity on the big screen, but the same can't be said for the animation department that features iconic characters such as Batman, Superman and Wonder Woman. The complete inverse of Marvel's cheap and nasty cartoons, Justice League Action hit the screen with a simple plan: Short adventures, that appealed to any age group and featuring consistently solid animation in every episode.
Justice League Action hit all of those goals and then some, as the latest incarnation of the world's greatest heroes shines brightly on a smaller screen.
Samurai Jack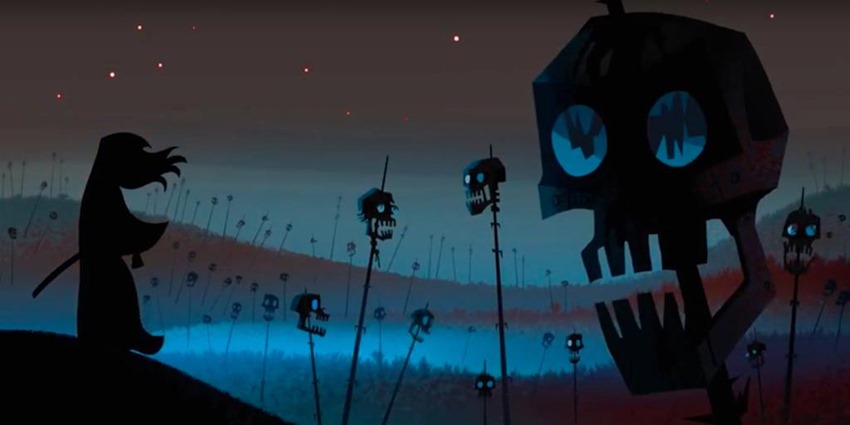 Years in the making, Samurai Jack finally got the ending that he deserved when Cartoon Network's Adult Swim imprint gave the wandering warrior the license to finally spill some blood. Beautifully realised and executed, Genddy Tartokovsky's cult-classic icon finished what he started so many years ago, as Jack's battle to return to the past finally saw him victorious.
It was a pyrrhic victory in the end for Jack, and an incredible farewell to one of the greatest heroes in the entire history of animation.
Pickle and Peanut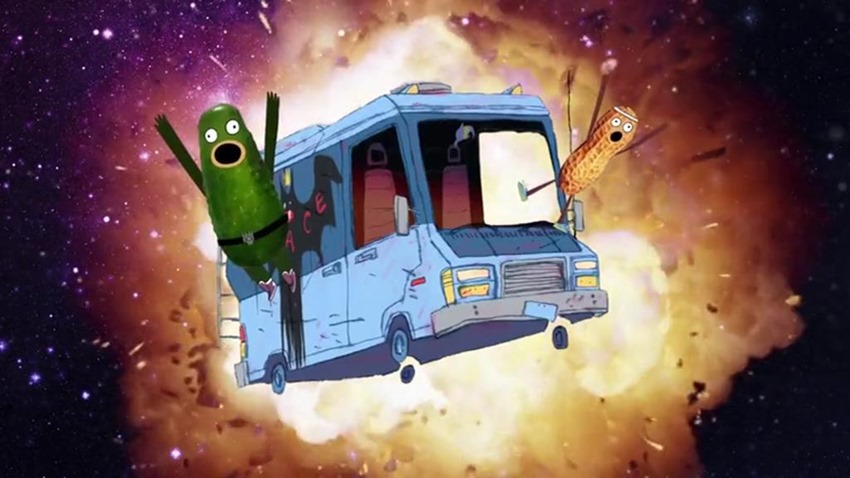 Sometimes you need a cartoon that is just downright stupid. Something silly, juvenile and compeltely bonkers. Pickle and Peanut is that cartoon, a classic duo of idiocy in action as the weirdest and craziest adventures unfold around the gigantic talking Pickle and Peanut. What makes the series different however, is that Pickle and Peanut may just be the nicest guys to ever find themselves recruiting a massive paramilitary organisation to help them find a missing bird.
There's a genuine warmth to the characters, as every action that unfolds is done with a smile on their faces and good intentions in their surprisingly breakable bones. That doesn't mean that Pickle and Peanut aren't averse to darker moments of comedy, but out of all the entries on this list? This is one show that'll leave you smiling, confused and dazed in the best way possible.
Regular Show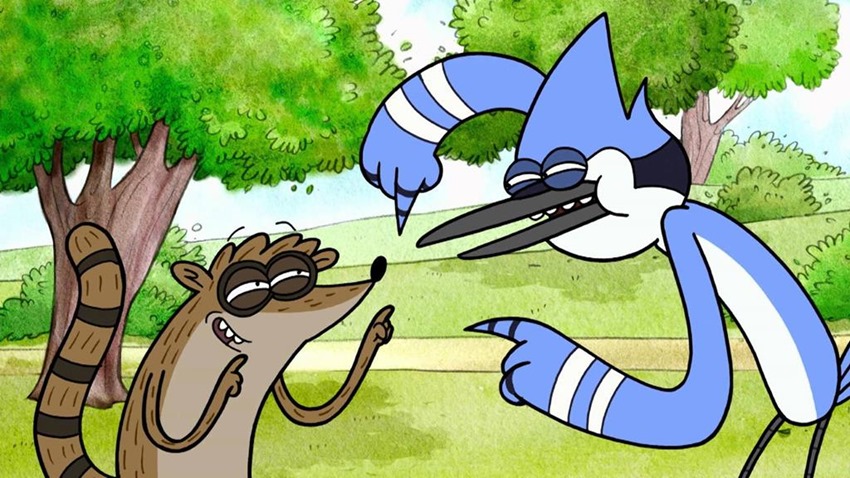 2017 may have seen some fantastic new cartoons debut, but it also saw more than one series reach the finish line. Regular Show's final season may have been on the verge of jumping the shark, but somehow the oddballs of a cartoon show that ended with universal gods battling it out with multiverse-extinction at stake managed to strike a personal note with its fans.
Regular Show's final season was its grandest yet, ending on a touching finale that saw the cast return to the Earth while David Bowie's magnificent Heroes track played in the background. It was a touching and satisfying farewell to one of the best Cartoon Network originals that had ever been greenlit. You know who else likes to end TV shows to the tune of David Bowie? MY MOM!
Uncle Grandpa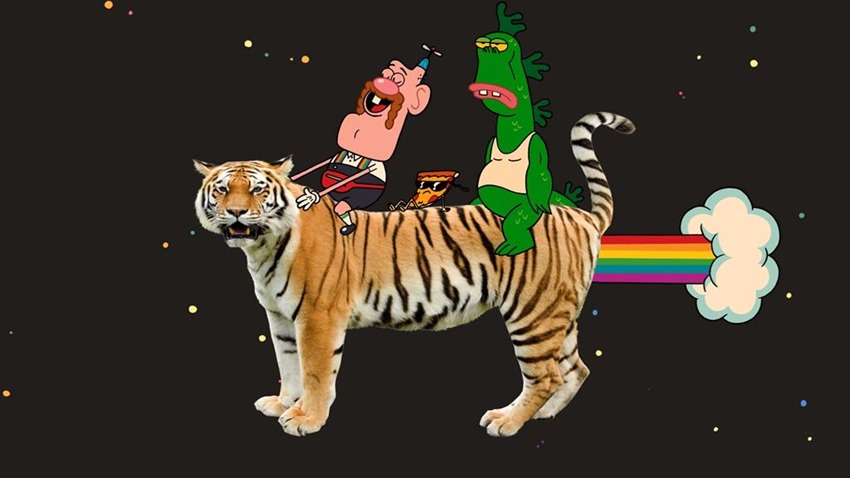 I'm not going to lie to you: Uncle Grandpa was basically a visualised acid trip and I still have no idea how it was even allowed to be on TV. That being said, the sheer fact that a cartoon series starring a magical man-child person who could apparently bend the laws of reality while riding a rainbow-farting stock photo tiger was allowed to exist for multiple seasons, is a triumph in and of itself.
Star Wars Rebels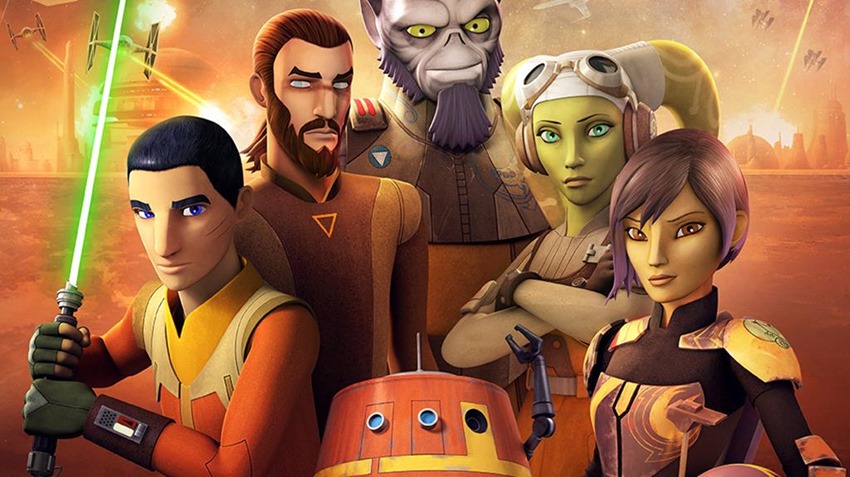 While Star Wars Rebels is only halfway through its final season, the handful of episodes released so far have been nothing but solid in 2017. With a larger threat on their doorstep and time running out for the crew of the Ghost as the events of Star Wars: Rogue One and A New Hope draw ever closer, Rebels has already proven that it's the finest use of the Star Wars license since Kellog's came up with C3P0's breakfast cereal.
Scaling back on the galaxy and focusing on a smaller slice of the Star Wars universe, the current final season of Rebels feels more focused than ever before as the endgame draws closer. If the second half of this season is anywhere near as good as what we've seen so far, then Rebels has already earned itself a place in the hall of fame.
And the best cartoon of 2017 is…Teenage Mutant Ninja Turtles
Out of all the shows to end this year, it's Teenage Mutant Ninja Turtles that I'll miss most of all. Across several seasons, Nicklelodeon's new TMNT series has done it all. It made the quartet relatable again, it paid homage to the past and it remained consistently entertaining. Whether it was the streets of New York City, Dimension X or the far reaches of space, TMNT was an incredible adventure in any and all realities.
Funny, brilliantly animated and continually evolving, TMNT was also home to the best damn fight scenes ever rendered on TV. Mikey, Donatello, Raphael and Leonardo were a force to be reckoned with, their constant battles giving the films such as Ong Bak and the Raid a run for their money as their ninjutsu stole the show each and every time in conflicts that managed to escalate to Hollywood blockbuster levels.
While the Turtles will return next year in a new series, it's this current incarnation of the heroes in a half-shell that will go down in history as their finest incarnation ever.
Last Updated: December 4, 2017