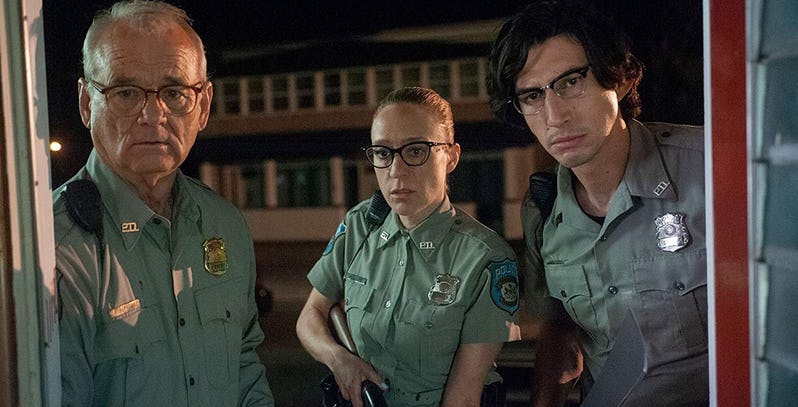 When it comes to zombie movies, we've generally seen it all before. Yet somehow filmmakers continue to find ways of telling these stories in unique and entertaining ways that makes people come back the genre over and over again. And with this new zombie comedy, The Dead Don't Die, expectations are even higher as this movie marked the first time a zombie film ever opened the prestigious Cannes Film Festival. That's not something reserved for just any movie, which means there must be something special about this new one starring Bill Murray, Adam Driver and Chloe Sevigny and written and directed by Jim Jarmusch
The Dead Don't Die tells the story of a trio of police officers whose small town is suddenly and inexplicably attacked by the undead. Left with little choice, the three band together to stop these lumbering monsters in their tracks. The plot itself doesn't sound like anything special, but thanks to the first trailer that has now been released for the film, we finally get to see what all the hype is about in this new comedy:
Well, that certainly looks like a lot of fun. Not only does it feature a lot of the deadpan humour that is typical of Jarmusch's work, but a lot of quite graphic zombie-related physical comedy that will either have you gagging with laughter or heading for the bucket depending on which side of squeamish you fall on. As for Murray and Driver, both look perfectly dead-pan in their delivery and show why they are so effective as comedic actors.
I guess with so many Zombie horrors proving to be dreadful in their execution, it only makes sense for filmmakers to rather poke fun at the genre and have fun with these stories instead. And why not, because if this film is as entertaining as the trailer, it might actually make me look forward to the pending zombie apocalypse for a change
The Dead Don't Die is scheduled for release in the US on June 14th.
Last Updated: May 16, 2019