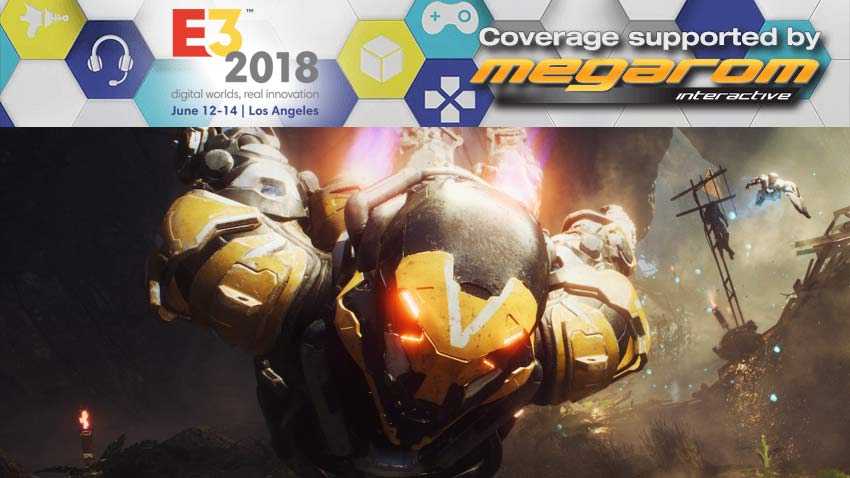 "Well that looks a lot like Destiny."
Pretty much anyone seeing Anthem's gameplay has said something along those lines. And really, they're not wrong. Anthem smacks of ideas that are undeniably similar to Bungie's sandbox-shooter. A team of distinct classes, a world under threat and a vague threat on the horizon as humanity's chosen messiah turns out to be you.
Like a hunchback in Notre Dame cathedral, that does ring a few bells. And after seeing Anthem in more detailed action this week before E3 kicks off, I tend to agree. Here's the catch though: It's not just Destiny that Anthem is lifting some inspiration from. There's a whole list of games with ideas and themes that looks and plays similar to hits of the past, whose influence can be felt in Anthem.
Lost Planet's perspective and gruesome bug monsters that would give Rico's Roughnecks a run for their money. Titanfall's mighty impressive mechs that land with the satisfying thud of several tonnes of exoskeleton force. Monster Hunter's varied wildlife that poses all manner of threats. There's even a dash of Gears of War in Anthem's gunplay, which fires off round after round with a wonderfully satisfying chunkiness that makes you feel every round spent.
So where's Bioware spark of creativity in Anthem then? In the social space, by the look of things. As Bioware described it, Anthem is a social co-op action RPG. It's you, your friends (if you want) and some of the nastiest vermin this side of an exotic planet as you discover legends from the past and outfit your Javelin exoskeleton with weapons and gear that'll help you survive any encounter.
There's also a far more vertical bend to navigation in Anthem, that adds layers of maneuverability to the action. It's not a get-out-of-dodge card, but combined with the heavy weapons, special abilities and combo system that racks up plenty of damage when used properly? It certainly does add to the usual grind of action games with a heavy power trip.
Power that you're going to need plenty of, as our demo ended with a hell of an ugly beastie going on the warpath, a Swarm Tyrant whose grotesque carapace seemed to highly resistant to combined arms fire as it stomped around the battlefield. I've got to be honest, Anthem is slowly growing on me. It looks gorgeous, it feels fun and it has a few new tricks up its sleeve to give it enough of an edge against other games in the genre while avoiding feeling completely derivative of its influences.
The biggest question though, is how will Anthem keep players around for the long-term? Anthem could very well be the game that breaks Bioware if it launches to a tepid response. With plenty of time between now and its February 2019 release date, there's still a lot that can change along the way. Hopefully the Anthem that releases next year, is a reminder of Bioware firing on all cylinders when they're given the chance to flex their creative muscle.
Last Updated: June 11, 2018