When it comes to Netflix movies, 2018 was a ground-breaking year with the company securing several big name movies. It's clear that the quality of movies at Netflix is on the up and they are definitely aiming to make a dent in Hollywood. And perhaps the biggest dent they could've made comes in the form of Bird Box, a new adaptation of the book of the same name from Josh Malerman.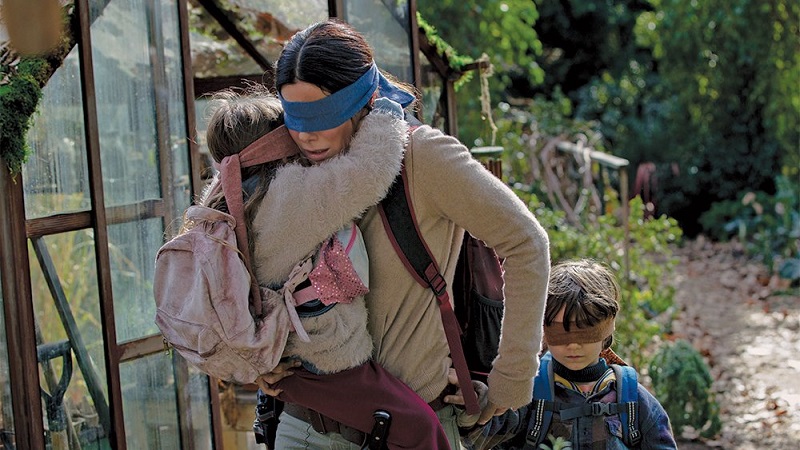 While not the critical darling that Roma is turning out to be for the streaming service, or a typical blockbuster like Bright, Bird Box is a movie that has all the makings of a stellar thriller, with a broad enough appeal that you have to believe that had it been released in traditional cinemas it could definitely have made an impact at the box office much the same way A Quiet Place did earlier this year. (An assessment which can be backed up by Netflix's claims that more than 45 million people have streamed the movie in its first two weeks – and spawned a flood of viral memes. In box-office terms, that would equate to over $500 million worldwide.)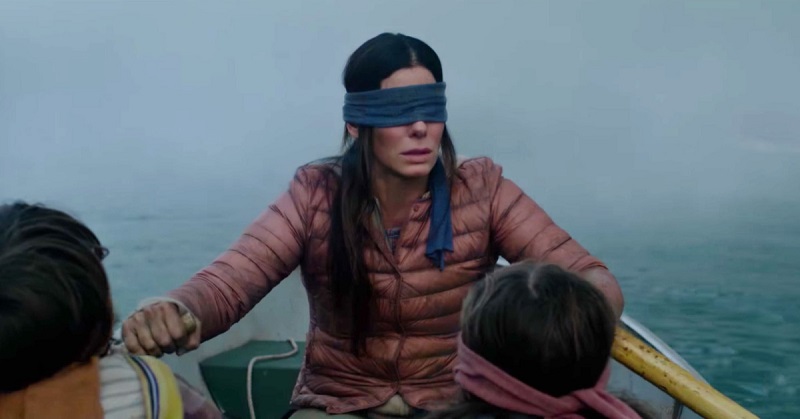 And comparing this movie to the A Quiet Place doesn't just stop there because there are very distinct similarities between the two – here though, instead of being unable to make a noise, the characters can't look outside as a strange phenomenon strikes globally causing people to kill themselves after they see… something. However, unlike A Quiet Place, which made brilliant use of its premise in creating a sound design that brought you into the terror of its characters, Bird Box can't utilise the same trickery because we still need to see the movie, but that doesn't mean that the tension is any less desperate.
That being said, if there is one thing that is immediately apparent about the different aspects at play in Bird Box, it's its lack of originality. It's not just the comparison to A Quiet Place, but also M. Night Shyamalan's The Happening that it cribs from. The difference being though that Bird Box improves on its execution and focuses on its characters and makes use of a compelling narrative structure and strong performances to hook you in.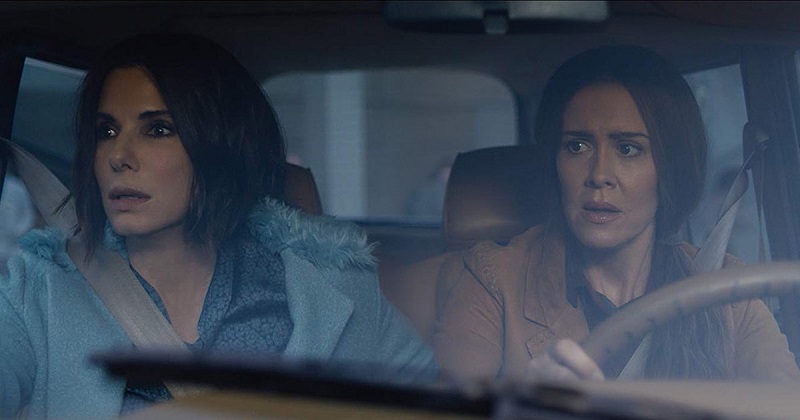 The film takes place in two separate time periods, with the first featuring Sandra Bullock's Malorie Hayes leading two young children (Viven Lyra Blair and Julain Edwards) blindfolded down a rapidly flowing river (which is as scary as it sounds). The second timeline is set 5 years earlier which shows the outbreak of the strange occurrence and how a then-pregnant Malorie and a host of other characters (played by Trevante Rhodes, Jacki Weaver, Danielle Macdonald, Colson Baker, Rosa Salazar, Tom Hollander, Sarah Paulson and John Malkovich) all do their best to remain alive and keep themselves hidden from the outside world as the global catastrophe strikes. While the later timeline is possibly the most tense, it's the past where the film spends most of its narrative and to good effect too as it takes the time to build up its characters and set the space for a world which rapidly descends into chaos.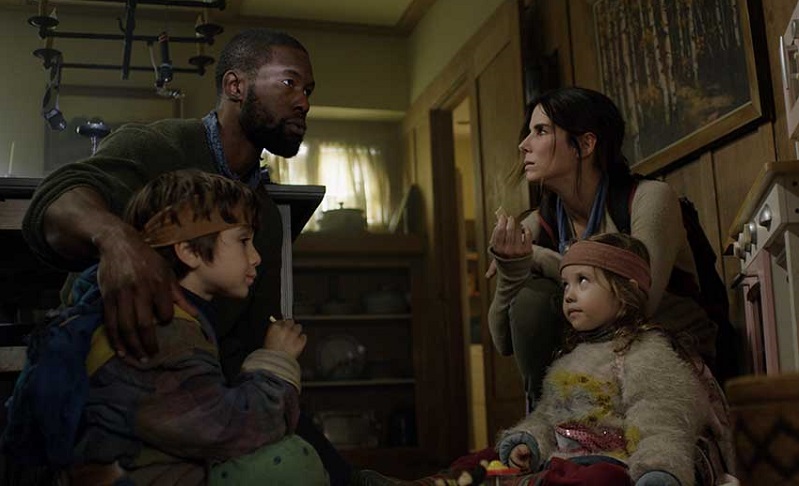 It's an approach which does slow the movie down a bit and it could easily frustrate people who just want to get to the really tense scenes, but thankfully it never slows down for too long. There are always stomach-churning moments around the corner and much like its characters, you never feel out of the woods with regards to your safety.
You also grow to either love or hate certain characters as writer Eric Heisserer (Arrival, Lights Out, Hours) builds them up superbly, providing a platform in which they behave quite believably once you get to understand their nuances. With such excellent writing, it allows the movie to shine through the performances of its very capable cast and makes the entire production really stand out from other similar affairs.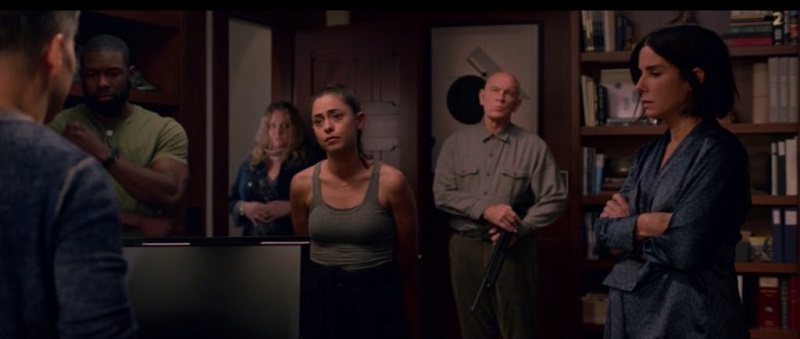 That's not to short-change British filmmaker Susanne Bier's direction in any way as she proves equally capable to the task of creating some remarkably suspenseful setpieces. This is especially true in the way she puts you in the eyes – or lack thereof – of her characters by never really being able to see everything that is really going on. Bier's accomplishments here are made all the more remarkable given her dramatic filmmaking background and unfamiliarity in working in this genre. Combined with a subtle, but haunting score by Trent Reznor and Atticus Ross and some brilliant cinematography by Salvatore Totino and you have a movie that really delivers the goods in all departments.
As thrillers go Bird Box is up there with the best in terms of intensity and has a captivating and interesting story to boot. It's far from original, but that doesn't make it any less engaging to watch and with Bullock and co at the top of their game, you will definitely be at the edge of your seats throughout. Or given how many people have already watched the movie – kept you at the edge of your seat already.
Last Updated: January 7, 2019
Netflix's new craze is not only worthy of memes on the internet, but is definitely worth watching in its own right. Far from original, but an engaging and well executed edge-of-your-seat thriller.