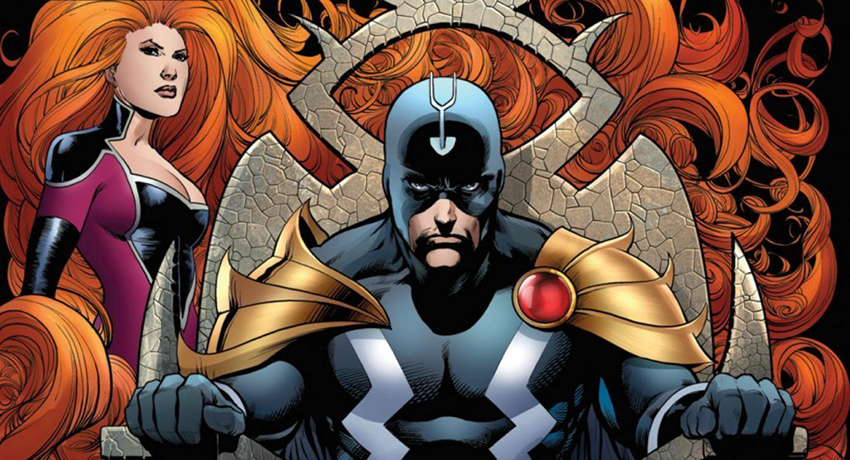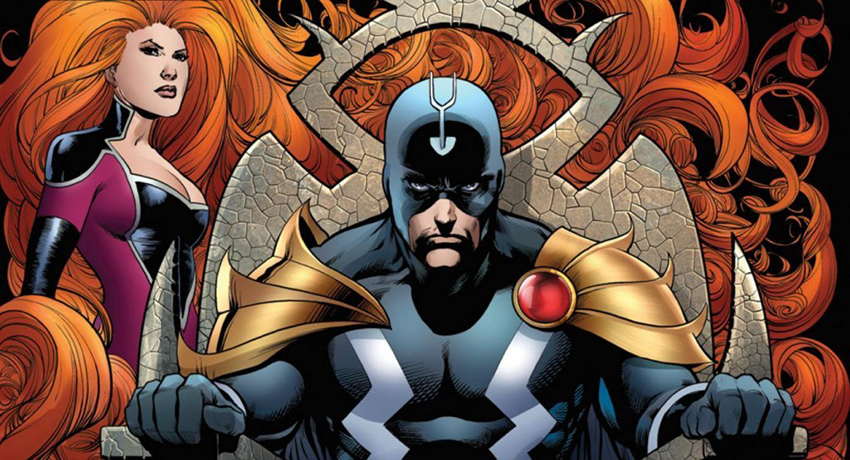 It's official, folks. Say hello to your Inhuman King and Queen in the form of Anson Mount as Black Bolt and Serinda Swan as Medusa (and just hope Black Bolt doesn't say hello back). Marvel made the respective casting announcements yesterday, revealing the leads of their upcoming Inhumans event series, which sees Black Bolt and Medusa as the royal rulers of a genetic offshoot of humanity, gifted with special abilities thanks to genetic manipulation by the alien Kree race on primitive humans.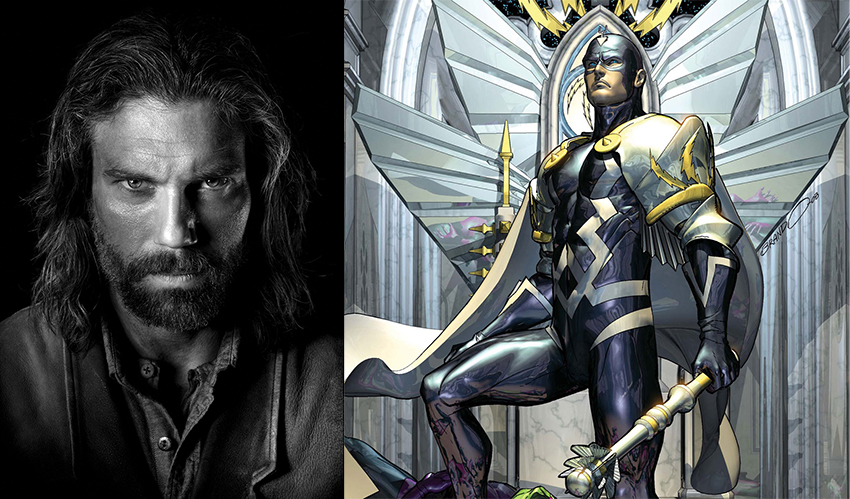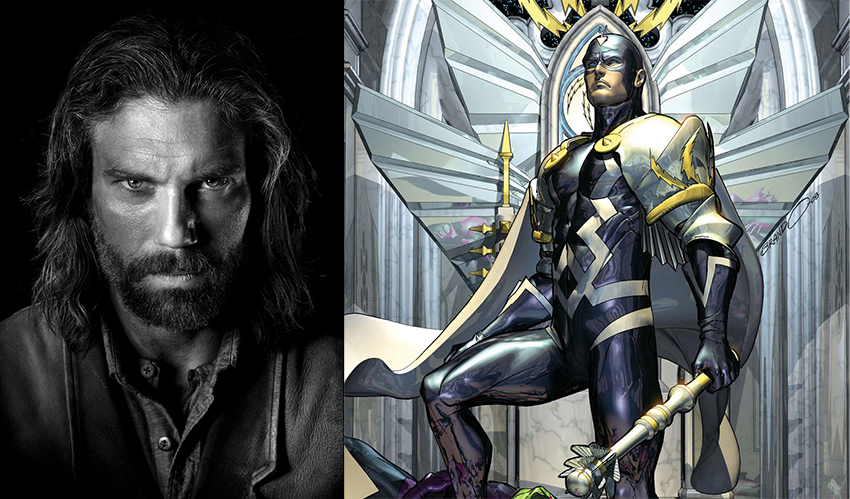 In Black Bolt's case, that special ability is a voice so powerful that it can level mountains with a single whisper. With every conversation a potentially deadly affair, Black Bolt is a mostly mute king, instead ruling through mere gestures and expression. Mount, who made his name with the AMC drama Hell on Wheels, is very much up for that unique challenge according to Jeph Loeb, Head of Marvel Television.
"Anson loves the challenge of playing a character who will only communicate silently. His enthusiasm mixed with his imposing almost regal persona made it easy to see why he is our Black Bolt."
Showrunner Scott Buck (Dexter, Iron Fist) added to what Loeb had said:
"Black Bolt is a character whose deep complexity must be conveyed without uttering a single word, and I'm very excited to have Anson on board to bring him to life.".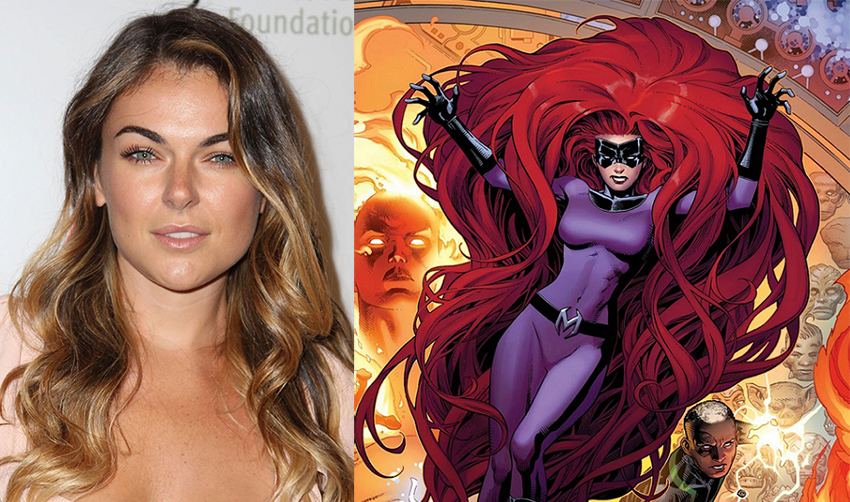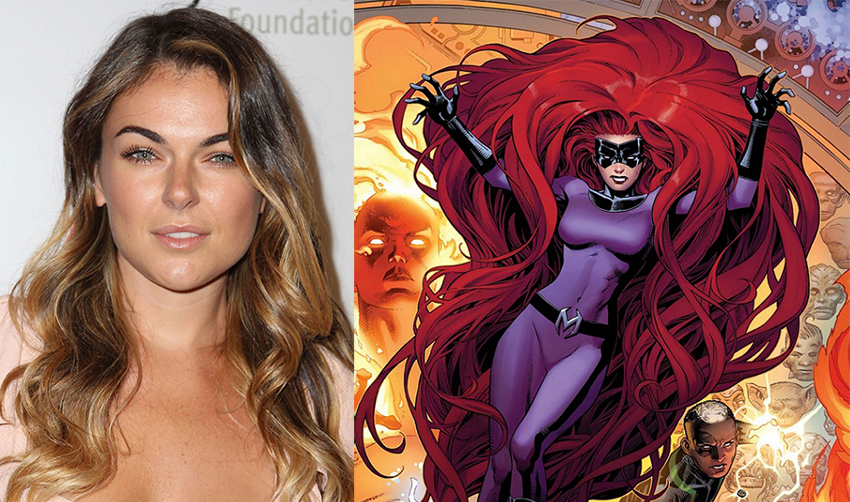 As for Medusa, she possesses a head of super-strong prehensile hair, which is a lot cooler in practice than it actually sounds. Swan, who also starred in Ballers and Graceland, will need to undergo a bunch of CGI enhancement to pull those powers off, but as for just playing a queen she's apparently a natural according to Buck.
"Serinda Swan brings a regal elegance, as well as a sense of great inner strength and fierce determination to the role of Medusa. I couldn't be happier to have her as our Queen of Attilan."
Both Mount and Swan will be joining the previously announced Game of Thrones alum Iwan Rheon as Maximus, "a clever and charming Inhuman that is fiercely devoted to the people of Attilan, especially his brother, Black Bolt –though he harbors an intense desire to wear the crown himself." The mention of "Attilan" here is quite an important point. That's the name of the Inhumans capital city, which at various times in its comic book history has been situated either on the dark side of the moon or high in the Himalayan mountains. It's also very noticeable in its absence in Marvel's Agents of S.H.I.E.L.D. which has done all the groundwork of establishing the Inhumans in the Marvel Cinematic Universe, but thus far has not actually touched on the Inhuman Royal Family and their famous abode. Whether Agents of S.H.I.E.L.D. and Inhumans will actually crossover is not known at this point, but I would hazard a guess that there would be some nods to each other.
It was revealed last year that Marvel's Inhumans, which was initially slated as a feature film, would be co-developed by Marvel, ABC and IMAX, with the first two episodes to debut on the premium format cinema screen in September, before the rest of the 8-episode series plays out on the US TV network.
Last Updated: March 2, 2017