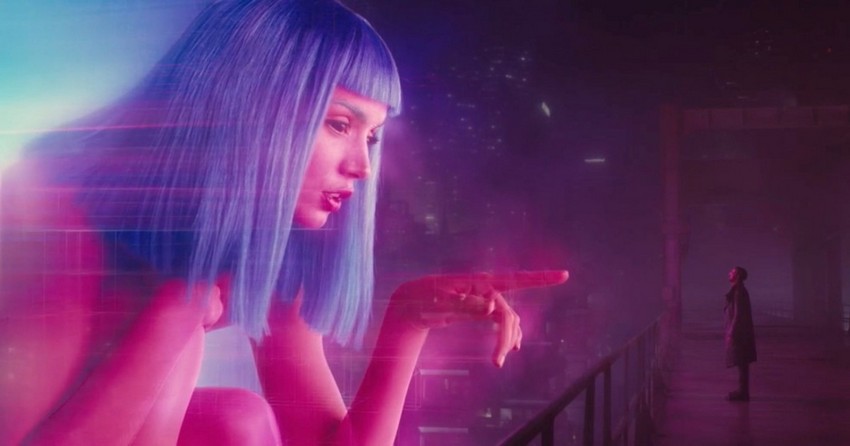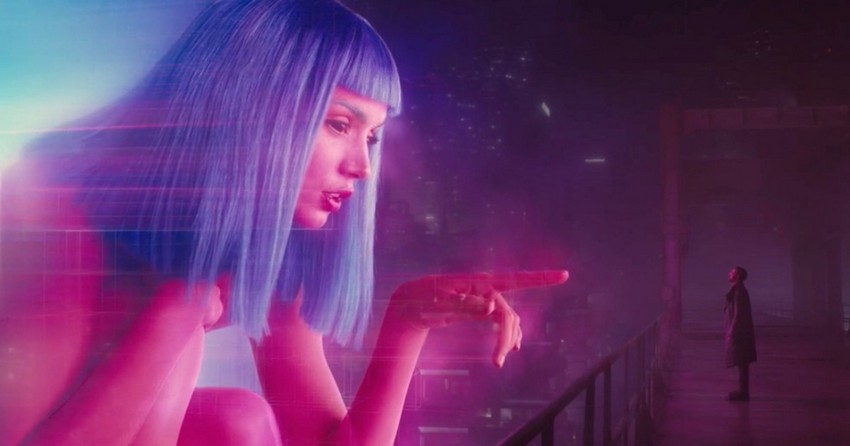 Unless it has the words "Star" and "Wars" in the title, there's no other movie being released this year that I'm more amped for than Blade Runner 2049. A 30-year later sequel to one of the most beloved and influential sci-fi films of all time is generally greeted with dread and pessimism, but luckily Warner Bros. has tapped master filmmaker Denis Villeneuve – who's blown our minds with a string of masterpieces in Enemy, Prisoners, Sicario and Arrival – to helm the follow-up to Ridley Scott's classic. Based on the incredible trailers we've seen thus far, Villeneuve will be maintaining his mind blowing ways with Blade Runner 2049, but a new report reveals that he will also be blowing bladders.
Warner Bros. is yet to reveal the official full runtime for the upcoming sci-fi film, but a Sony Russia web page – Sony Pictures is co-producing with Warner Bros. – has listed the film as being a butt-numbing 163 minutes. Two hours and forty-three minutes! Whichever way you say it, it's damn long! In fact, it's one of the longest Hollywood blockbusters to hit screens recently.
#BladeRunner2049 is apparently 163 mins long (TBC runtime from Sony Russia, via DCP distribution service Kinoplan & https://t.co/GlhBo7IpNt) pic.twitter.com/4Rxp2TzW3R

— Anton Volkov (@antovolk) August 29, 2017
While Hollywood blockbuster runtimes have been on the up, this is still way up there. Other recent bladder-bursters are Quentin Tarantino's The Hateful Eight (168 minutes), Peter Jackson's The Hobbit: An Unexpected Journey (169 minutes,) Chris Nolan's Interstellar (169 minutes), the Wachowskis' Cloud Atlas (171 minutes) and Martin Scorsese's The Wolf of Wall Street (179 minutes). Villeneuve mentioned at Comic-Con back in July that the film would be around 150 minutes, though at the time the editing process was not done yet. Seems instead of cutting out, the filmmaker decided to put back in again.
And the even more jaw-dropping thing is that despite that gigantic runtime, not all of Blade Runner 2049's story will even be in the final film. With 30 years having passed within the world of Blade Runner, Villeneuve and Warner Bros. concocted three short films that will be released ahead of Blade Runner 2049 to fill in some of the narrative gaps as to what has happened in that time. And now the first of those films is here!
Titled Nexus Dawn, this short film is set in 2036 and focuses on Jared Leto's Niander Wallace, believed to be the main villain of the feature film. Most importantly though, he's a scientist who has revolutionized the technology to create "Replicants", artificial beings that look and sound human in almost every way. Directed by Luke Scott (Morgan), son of Ridley himself, Nexus Dawn follows Wallace as he petitions to have a governmental prohibition on replicant production – put in place after a catastrophe in 2036 involving an EMP is blamed on replicants – is finally lifted. Watch it below!
Well, that was intriguing as hell! Did you catch that quick line about how the EMP seemingly resulted in historical records being lost? Maybe it wiped important replicant info? Maybe even their memories?
Blade Runner 2049 stars Ryan Gosling, Harrison Ford, Ana de Armas, Sylvia Hoeks, Robin Wright, Mackenzie Davis, Carla Juri, Lennie James, and Edward James Olmos. Michael Green (American Gods) along with original writer Hampton Francher scripted the film, which is scheduled for release on 6 October 2017. Here's the film's official synopsis:
Thirty years after the events of the first film, a new blade runner, LAPD Officer K (Ryan Gosling), unearths a long-buried secret that has the potential to plunge what's left of society into chaos. K's discovery leads him on a quest to find Rick Deckard (Harrison Ford), a former blade runner who has been missing for 30 years.
Last Updated: August 31, 2017