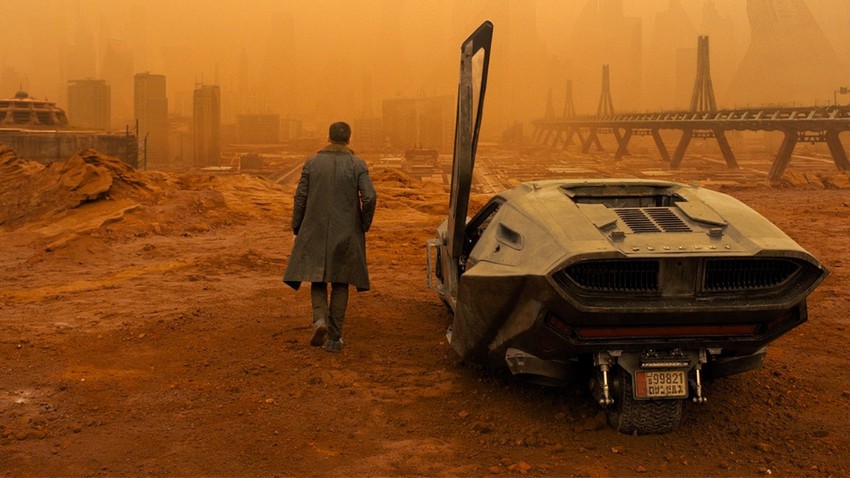 You would be rather blind to not see the influences of Blade Runner on various cyberpunk anime series that explored the theme of humanity and technology merging, so a surprise announcement last night that a brand new Blade Runner anime series was on the way actually makes a whole lot sense. Revealed in a press release, Blade Runner – Black Lotus will be "inspired by" Blade Runner 2049, director Denis Villeneuve's masterpiece 2017 sequel to Ridley Scott's seminal 1982 neo-noir sci-fi classic, and will consist of 13 30-minute episodes to air on Adult Swim as well be available for streaming on anime streaming service Crunchyroll.
As for the story of Blade Runner – Black Lotus, the show will be set in 2032 – 13 years after the events of the original movie – and will follow "characters previously seen in the Blade Runner universe". Just who these characters are are still a mystery for now, but I wouldn't be surprised if this was some form of follow-up to Blade Runner Black Out 2022, the anime short film that acted as one of three short prequels to Blade Runner 2049. Shinichiro Watanabe (Cowboy Bebop, Samurai Champloo) directed that short film and is serving as creative producer on this series, while Shinji Aramaki (Appleseed), who also worked on Blackout 2022, will co-direct all 13 episodes with Kenji Kamiyama (Ghost in the Shell: Stand Alone Complex) which hints heavily at a link.
Set just 3 years after the events of the original Blade Runner, Blackout 2022 followed a group of Nexus-8 replicants that are part of an underground freedom movement that springs up after the new replicants – who were developed with an open lifespan – get hunted down by humans who feel threatened of being replaced. In an effort to allow replicants to move undetected, this group detonates a nuclear missile over Los Angeles, blacking out the city and wiping out all electronic data possessed by the Tyrell Corporation on the various replicants in circulation. Most of the group is killed in the mission, but ex-soldier Iggy manages to escape in the end, his replicant status hidden. Maybe we'll be picking up with him again to see what he got up to in the ensuing years?
Blade Runner 2049 production house Alcon Entertainment will be co-producing the anime series with Adult Swim and Crunchyroll and founders Broderick Johnson and Andrew Kosove said in a statement that "The Blade Runner universe is an incredibly deep well for story and character with its world and mythology that audiences have been debating and talking about since inception. We are excited to continue exploring that world via this anime series."
Last Updated: November 30, 2018