To play a maniac, cast a maniac! Marvel's upcoming Inhumans may be targeting a home release instead of a big screen debut (although the first two episodes will premiere on IMAX), but they're still looking to land some serious talent before the show begins being broadcasting. And when you've got a story of royalty and superpowers, you'd expect there to be some backstabbing present in this super-powered dynastic drama.
And indeed there will be, as the Inhumans will face some treachery from within when Iwan "Game of Thrones" Rheon steps into the role of Maximus. Better known for portraying Gordon Ramsay Bolton on the HBO series, Marvel had the following to say about Rheon's casting: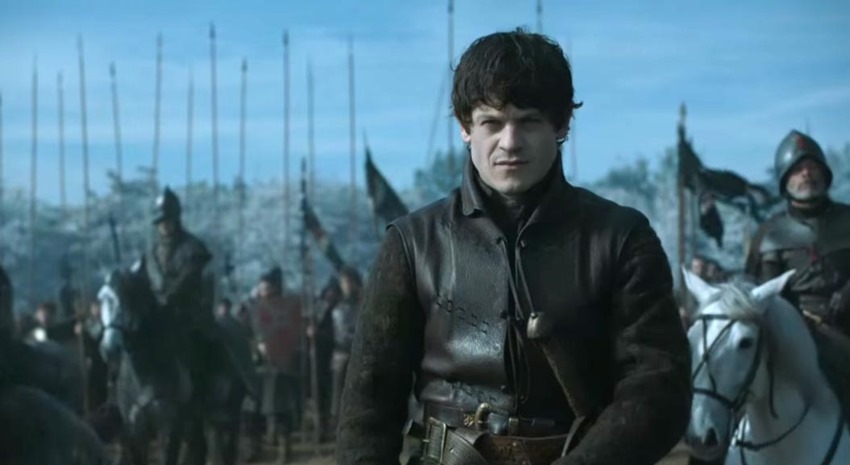 "Marvel's Inhumans" will explore the never-before-told epic adventure of Black Bolt and the royal family. In the series, Maximus is a clever and charming Inhuman that is fiercely devoted to the people of Attilan, especially his brother, the King – although he harbors an intense desire to wear the crown himself.
To which Marvel Television head boss Jeph Loeb and showrunner Scott Buck added:
Iwan's ability to be charming, roguish, and still completely unexpectedly dangerous were all the different sides we needed to bring the character to life. We're thrilled to have him on board.

Maximus is a complex character. Likable, charming, tragic and villainous all in the same moment, and I'm very excited to have someone of Iwan's considerable talent.
In the comic book source material, Maximus doesn't possess any powers as outwardly physical as that of his brother Black Bolt or sister-in-law Medusa. Maximus is instead a genius of unparalleled rank within the Inhumans, able to easily learn and create anything he applies his mind to. He is unfortunately a tad bit on the crazy side, hence his moniker of Maximus the Mad.
Beyond his innate genius, Maximus can exchange his consciousness with another individual, and influence minds ala the ol' Manchurian candidate method if he happens to be within his optimal range. And that makes for one hell of a villain. So far I'm digging the approach that Marvel is taking with the Inhumans series. With an eight episode run, I'm hoping that it doesn't come off as painfully drawn out as their current Netflix efforts, which somehow manage to balance tight action with agonizing periods of people talking and talking some more.
With Agents of SHIELD being decidedly better as well lately, it'll be interesting to see how Inhumans affects the events of that series as well.
Last Updated: February 22, 2017