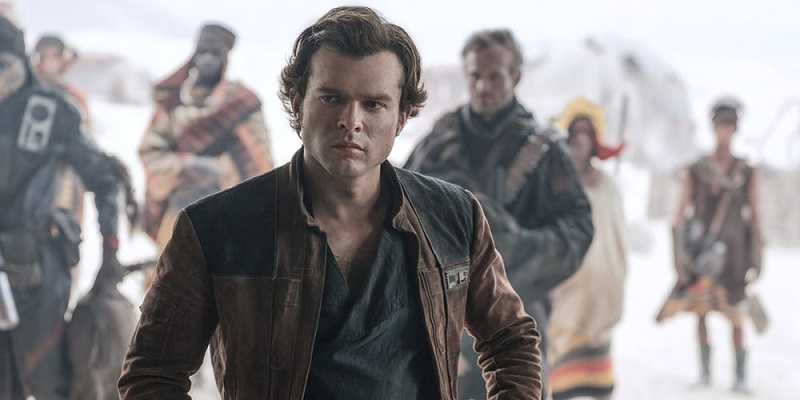 All Star Wars fans should know that it's not Luke Skywalker who is the real hero of the Star Was story, but Han Solo. Now, before you rain vitriol down on me for thinking so, just hear me out. I'm not discounting Luke's remarkable efforts in bringing the Jedi back to life and fighting off the Dark Side, but Luke is an insanely talented individual with the benefit of superb genes which enables him to work with the Force. Someone like Han Solo who can achieve equally impressive feats has done so without any of that benefit and instead had to rely on his charisma, smart-talking and at times plain dumb luck to succeed. Kind of like me, minus the charm and wit.
It's also these qualities that made Solo a lot more relatable to the rest of us and the movies a lot more entertaining to watch. However, despite my love for Solo, I must be honest that I also kind of hate the guy. Not because of anything he has done, but instead because of what he owns. And that source of envy on my part is none other than the Millennium Falcon. Something which I would want for myself instead. If I had the money and lived in that galaxy and if it wasn't a fictional craft, that is. A man can still dream.
And it's that origin story about how Solo comes into possession of the fastest ship in the galaxy that perhaps most excites me with the upcoming Solo: A Stars Wars Story film that is coming out on May 25th of this year. I'll be honest that when I first heard about its development, I wasn't overly impressed because I honestly felt no one other than Harrison Ford should ever play the character. Though after seeing the first trailer to the new film, I was left impressed as not only does the film look amazing, but Alden Ehrenreich seems to be a definite match in charisma for the character, something which tickles me. What makes me happier is that we have a new trailer out for the movie and I think it's even better:
This time around the trailer sets more of the tone we are likely to expect and gives us a much better look at the performances of its cast, which alongside Ehrenreich include Donald Glover as Lando Calrissian, Woody Harrelson as criminal mentor Tobias Becket and Emilia Clarke as Qi'ra, a character we know little about. It also features Joonas Suotamo who stars as the faithful furry counterpart Chewbacca, who to be honest, no Han Solo would be complete without.
The film also looks to perfectly capture the spirit of the character and looks like the sort of fun, mad-cap and crazy adventure you would expect about a man who this time gets to be the star of his own movie without more measured counterparts to keep him in check. Considering Solo also seems full of hope here rather than the cynical nature we have come to expect of the Harrison Ford character, it's likely we will get to see exactly what the cause of much of this cynicism is during the movie too. It looks like that wild and crazy ride we would expect, is what we're going to get and I'm certainly looking forward to this film when it arrives.
To whet our appetite further, Lucasfilm has not only unveiled the above trailer but a new poster for the film as well, which perfectly captures some of the retro feel we get from the films impressive trailers: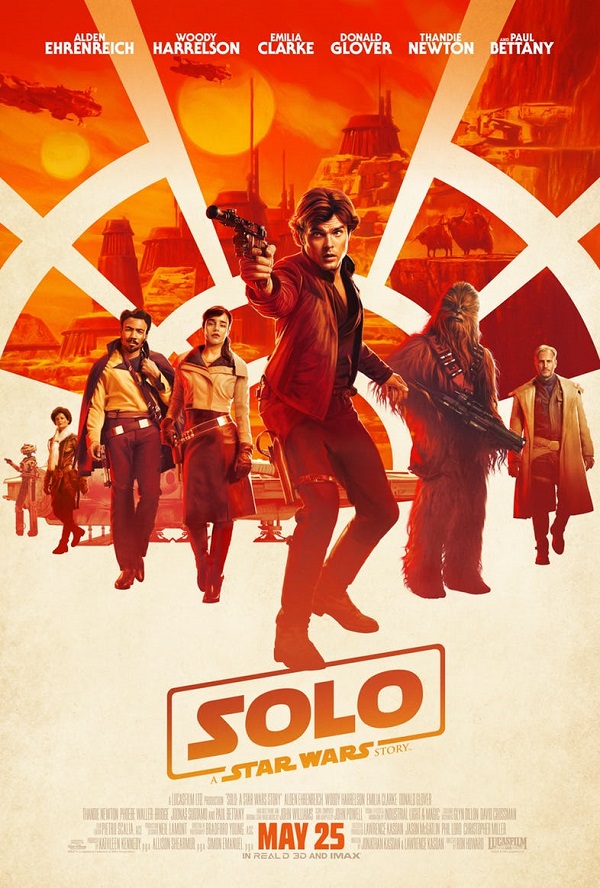 Last Updated: April 9, 2018