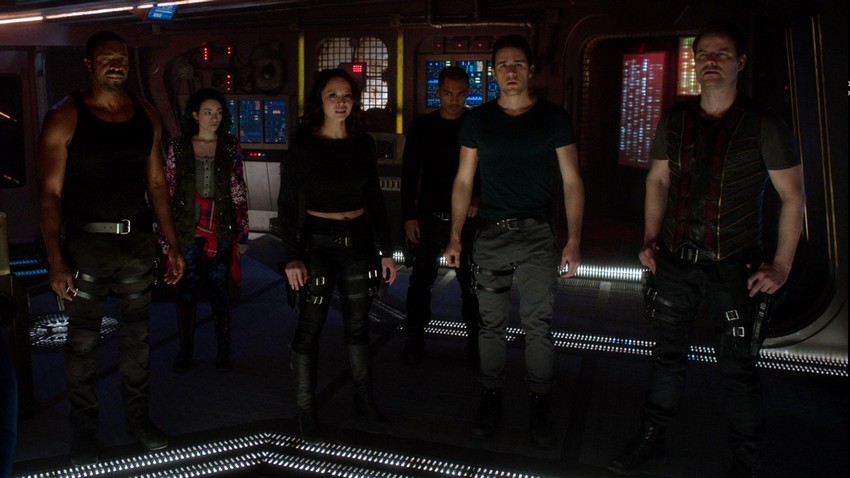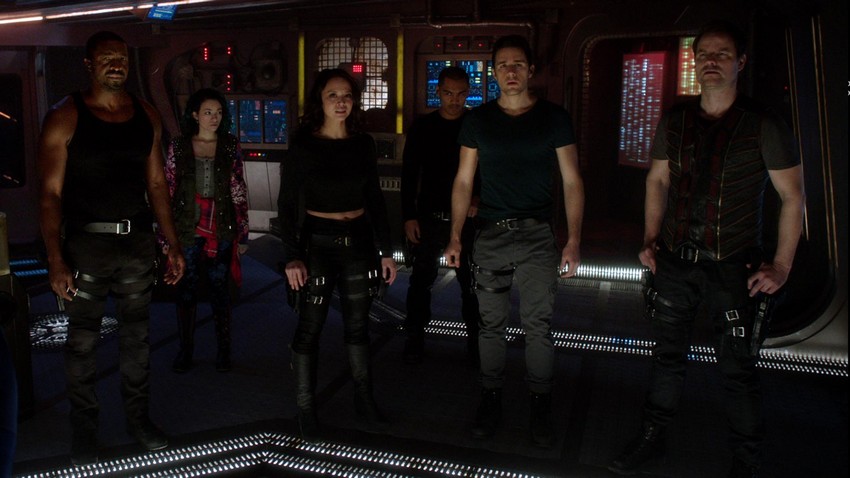 Like a certain famous sci-fi starship captain once remarked: All good things must come to an end. And unfortunately, fellow Dark Matter fans, that end is officially here. When news broke a short while back that SyFy was not renewing the ensemble cast space opera from Stargate alum Joseph Mallozzi, fans were crushed (I know I was). However, hope was still kept alive by Mallozzi who revealed that they would be exploring several different avenues to help finish off the story he had started. Alas though, those hopes are now also dashed.
In a recent entry on his personal blog, Mallozzi revealed that while several parties showed interest in the show, they ultimately just ran out of time. Contracts for cast and crew, as well as leases on the production's sets could not be kept alive indefinitely while the show was in limbo. In the end, these contracts ran out before any agreements could be reached with potential saviours, forcing Mallozzi and co to have to throw in the towel. In this blog post, Mallozzi hinted that had things worked out with these potential saviours, it would have resulted in "a sci-fi fan's dream scenario" but didn't reveal any further details. Thanks to a second follow-up blog post, we now know what he was talking about and he really wasn't kidding!
So often, you'll hear stories long after the fact. Like how Apple almost brought Stargate: SG-1 back for an iTunes exclusive 11th and final season.  Or how Canada's Space Channel attempted to save Stargate: Universe. But in this case, the events are fairly recent – a last ditch effort to save Dark Matter spearheaded by some old friends. An effort that, had it been successful, would have seen characters from the world of Stargate crossover into the Dark Matter universe.  Or, technically and creatively, vice-versa. I kid you not.

Not long after word broke of the SyFy cancellation, we had several interested parties reach out to us. One of the most intriguing of them was MGM, my former home for 12 glorious years while I was working on the Stargate franchise.  They loved the show. They were aware of the fanbase. And they recognized a great opportunity.

Over the course of a week, with the window of opportunity to save the show growing narrower, I had several long and involved conversations with Simon Graty (EVP & GM Domestic Networks at MGM Studios), Kieran Dickson (Editorial Director at MGM), and Jenny Stiven (Consultant, Digital/Social Strategy & Content, Influencer Marketing). The plan, if successful, would have seen Dark Matter's fourth season premiere on MGM's streaming platform, Stargate Command, alongside the upcoming Stargate: Origins series. Perhaps equally intriguing was the prospect of doing some sort of Dark Matter/Stargate crossover that would rev up the fanbase in advance of further original Stargate programming down the road.

The two things working against us were time and existing contracts, the latter which proved our undoing.  BUT we came so close –

To a fourth season of Dark Matter.

To a sci-fi crossover for the ages.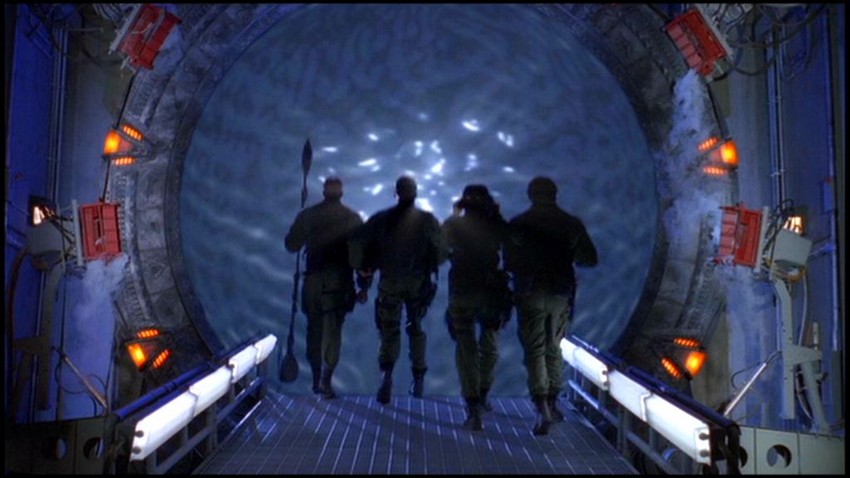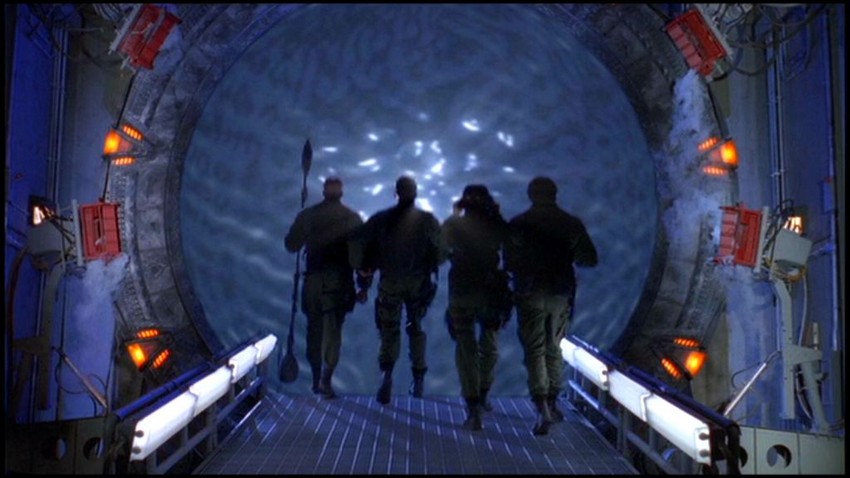 Pardon my French, but le holy crap! Fans would have lost their minds for a Dark Matter/Stargate crossover – I know, because would have been one of them. And the logistics of it all wouldn't even have been that hard to work out, thanks to Dark Matter already visiting alternate universes thanks to the introduction of the Blink Drive. The two franchises even shared a number of actors – Torri Higginson, David Hewlett and Amanda Tapping, most prominently – so it could just be spun up that these were alternate universe versions of each other. With the upcoming Stargate: Origins launching on Stargate Command, having something like Dark Matter with its established fanbase would have been a very enticing one-two combo from MGM.
But this awesome idea is sadly now resigned to the annals of fan-fiction. As for how Mallozzi will wrap up Dark Matter's story, which unfortunately was left hanging on a gigantic cliffhanger, as I guessed in my original story, the creator is looking to take the show back to its comic book roots to close everything off. Unfortunately, Mallozzi has "just started to look into the possibility now" so it could be a while still till we see this happen.
Last Updated: October 17, 2017