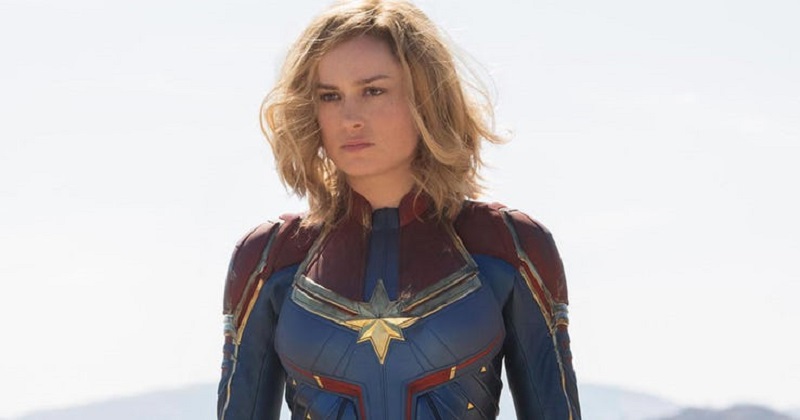 Avengers: Endgame is already proving to be one of the most anticipated movies of all time as it will complete the stories that Marvel set out 11 years and 22 movies ago (by the time this one releases) to achieve. It will be the cinematic event which will see us once again have the biggest group of superheroes come together to see if they can somehow restore the universe to what it once was after Thanos clicked it away.
Yet, despite all those stories and characters, that we get to see, there is still one more Marvel superhero that we need to get introduced to and that is none other than Brie Larson as Captain Marvel. After all, it's only fitting that before Marvel closes the door on this phase of their epic MCU plot, that they introduce us to the person who is going to take the universe forward.
They suitably increased everyone's hype for the movie by releasing a new trailer for the movie, which not only introduces us to a few more scenes, but is perhaps even higher on adrenaline than anything we've seen before about it:
It might be a short TV spot, but there is a whole lot of detail and action in there that does make me excited for the movie. Not to mention I'm really impressed at the superb job they've done in making Samuel L. Jackson look a lot younger. In true Marvel fashion, there is very little about the plot that gets revealed in this trailer, but that mystery combined with knowing how important Captain Marvel will be to rescuing the fate of the Universe only ramps up the appeal.
What we do get more of though, is an extended fight scene from the film that Brie Larson just happened to drop on Twitter, which introduces us to some of her incredible powers and some pretty authentic 90's cars showcasing the period in which the film is set.
Captain Marvel is scheduled for release on March 8th of this year. It might only be a month away, but that is still a month too far.
Last Updated: February 4, 2019