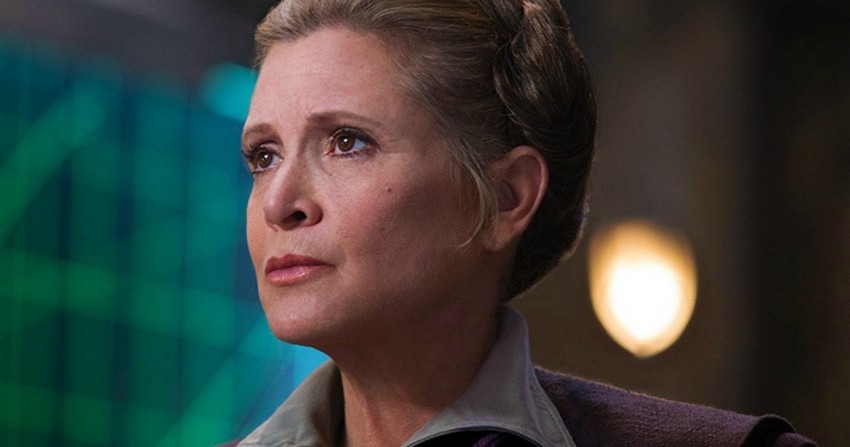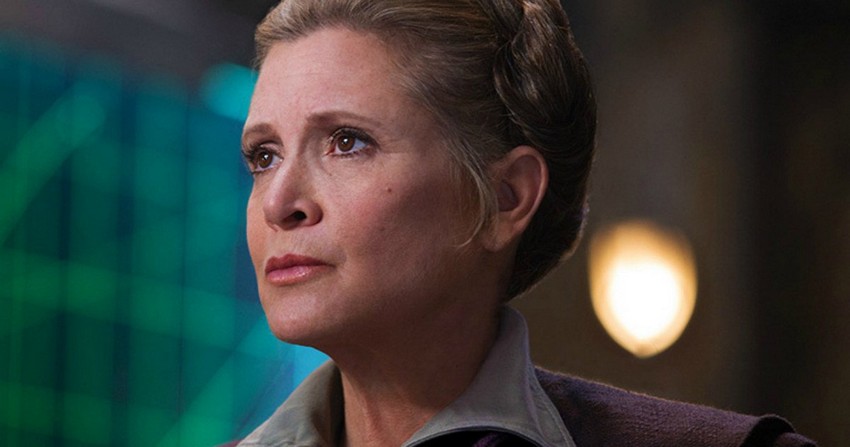 You shouldn't believe everything you read on the internet. No matter how many Bothans died to bring you the news, or how much you desperately want it to be true. It was a bit more of the latter when a report surfaced just over a week ago that the late great Carrie Fisher's Leia would indeed be appearing in the upcoming Star Wars: Episode IX. The report came from Fisher's brother who stated that while Fisher passed away before she could do any work on the final film in the new Star Wars trilogy, Lucasfilm and Disney had apparently begun talks with him and Fisher's daughter about using previously unused footage of the beloved actress in the upcoming film.
However, it would appear that Fisher's brother may just have been "confused" about details of the discussions. That's according to Lucasfilm President Kathleen Kennedy who confirmed to Good Morning America, that Fisher will not be in Episode IX.
EXCLUSIVE: Lucasfilm President Kathy Kennedy says Carrie Fisher will NOT be in @StarWars Episode 9 as General Leia. #SWCO #TheLastJedi pic.twitter.com/gxH80QteYb

— Good Morning America (@GMA) April 14, 2017
"We finished everything in VIII and Carrie is absolutely phenomenal in the movie, and we're so happy we were able to complete filming in the summer. Unfortunately, Carrie passed away [at a] time when we were well underway with Episode IX in our thoughts. We had not written a script yet. But we've regrouped. We started over again in January. Sadly, Carrie will not be in IX. But you'll see a lot of her in VIII which is great."
This of course adds an additional emotional element to the upcoming Star Wars: The Last Jedi, knowing now for certain that this is the last time that we'll be able to see Fisher as Leia on-screen. You will also be able to see her off-screen contributions as well, as it's been revealed by The Last Jedi writer/director Rian Johnson that Fisher actually helped to punch up the film's script.
After the Star Wars Original Trilogy, Fisher built up quite a career as a Hollywood script doctor, being called in to tweak and prod scripts just to give them that extra bit of oomph. She famously did some doctoring on Lethal Weapon 3, The Wedding Singer, Outbreak and more, by rewriting dialogue or restructuring scenes. And in reaction to the Carrie Fisher video tribute that was played at Star Wars Celebration over the weekend, Johnson revealed (via Screenrant) that she did just that for The Last Jedi as well.
"It was such a moving tribute yesterday, I don't know if I can add to that. I love her so much, I just adore her. I connected with her first and foremost as a writer. She's a brilliant writer, with an incredible mind. I'd go to her house and we'd sit on her bed for hours, going through the script."

"And then at the end of six hours, there would be this four word line of dialogue that would be the distillation of all that, that was brilliant."
While Leia's time in Star Wars (at least on-screen in live-action) is done, the character will continue to be an icon and role model thanks to Fisher's brilliant work. She will always be beloved. She will always be our princess.
Last Updated: April 18, 2017