Much like Louis C.K.'s I Love You Daddy, The Party is an upcoming comedy filmed in black and white. That's where the similarities end though as The Party is a British comedy with cutting black humour, and not a disturbing homage to Woody Allen and his predilections for young women. It also hasn't had its premiere cancelled.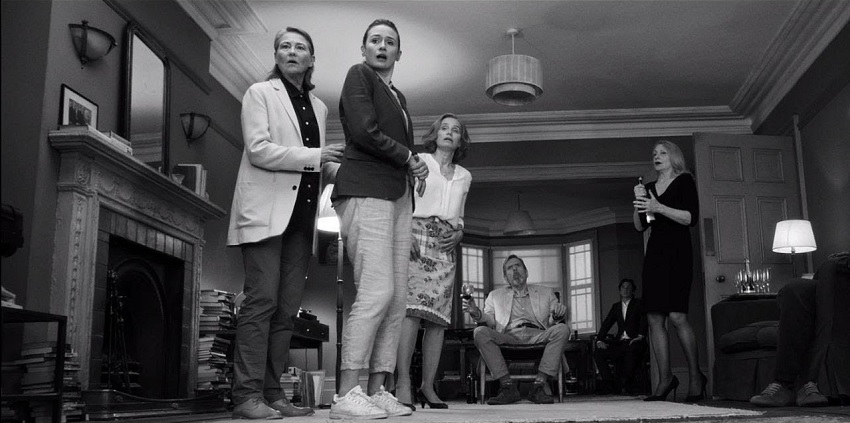 Imagine for a moment that you've just gotten the biggest promotion of your career, one you've been working hard to achieve for years. You gather all your closest friends at your home to celebrate this milestone over dinner, and then the bombshells start dropping and what was supposed to be a delightful evening turns into… The Party.
That, in a nutshell, is the premise of the upcoming British black (and white) comedy from writer/director Sally Potter (Orlando, Ginger & Rosa) starring Kristen Scott Thomas (The English Patient) as the unlucky person having the rug ripped out from under her feet by her friends and family on her special occasion.
Releasing movies in black and white is fairly rare these days, but the choice gives the events of The Party a timeless feel to them. What you see playing out in the trailer could've happened 100 years ago, or 100 years into the future, as the story is universal and would feel at home in any time period. It's also a very self-contained movie, shot as it is in one house, on a single evening, with a small, very talented, cast.
Oh, and it looks pretty damn funny too.
What do you think?
The official plot synopsis is as follows:
In Sally Potter's new dark comedy THE PARTY, Janet (Kristin Scott Thomas) is hosting an intimate gathering of friends in her London home to celebrate her political ascension, while her husband, Bill (Timothy Spall), seems preoccupied.

Janet's acerbic best friend, April (Patricia Clarkson) arrives and others follow, some with their own dramatic news to share, but an announcement by Bill provokes a series of revelations that gradually unravel the sophisticated soiree, and a night that began with champagne may end with gunplay.
The Party is due for release in the US on 16 February 2018. Written and directed by Sally Potter, it stars Kristin Scott Thomas, Timothy Spall, Patricia Clarkson, Cillian Murphy, Bruno Ganz, Cherry Jones, and Emily Mortimer.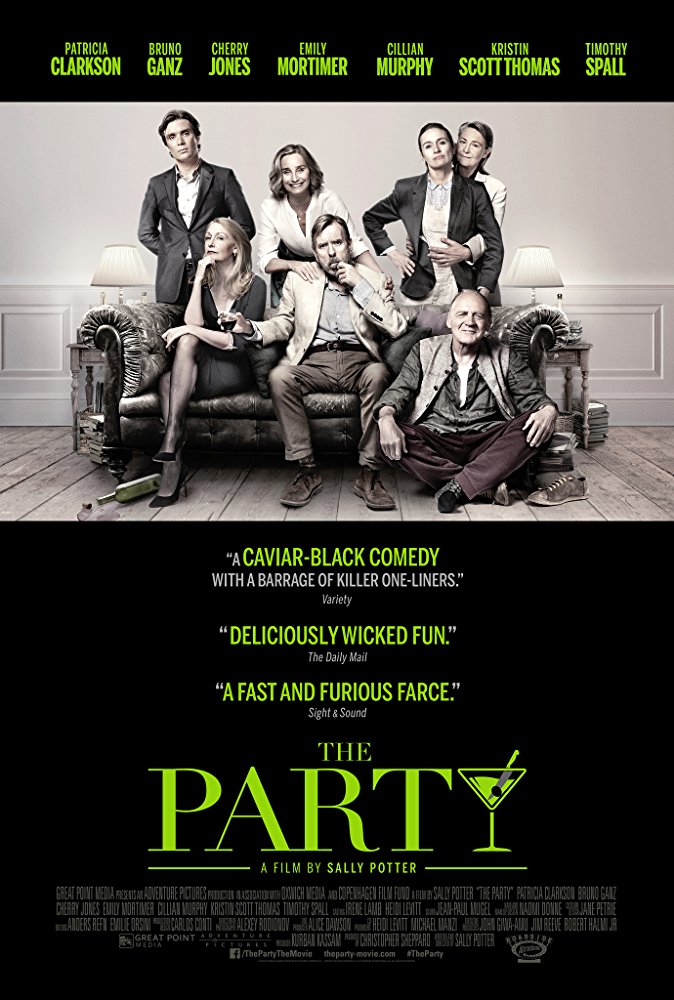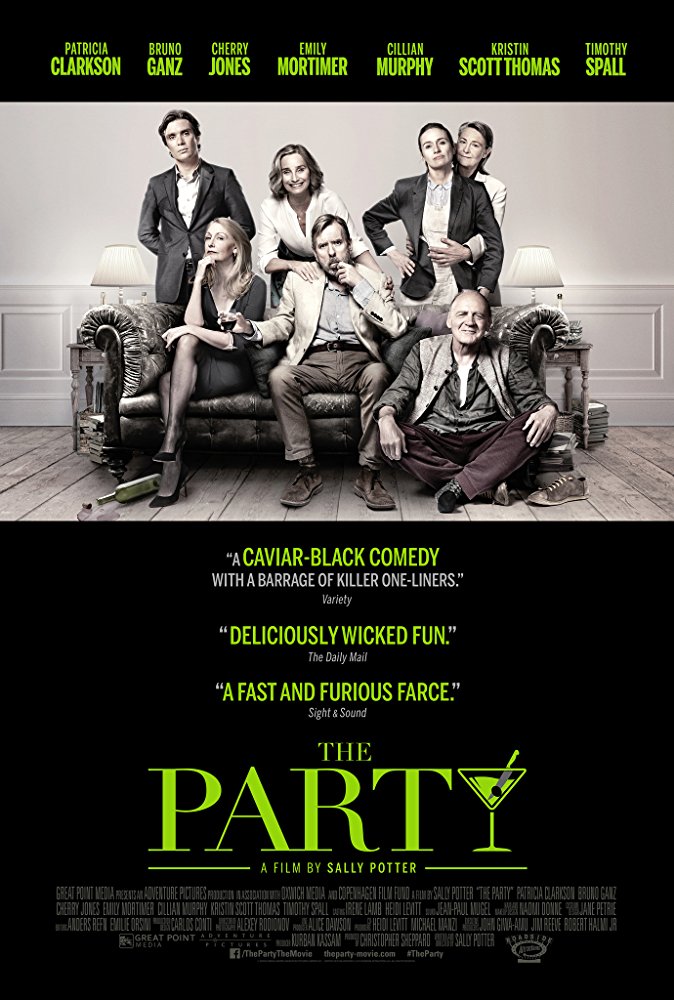 Last Updated: November 17, 2017