A South African character is in a movie and NOT as a heavily Afrikaans-accented bad guy? What's happening!?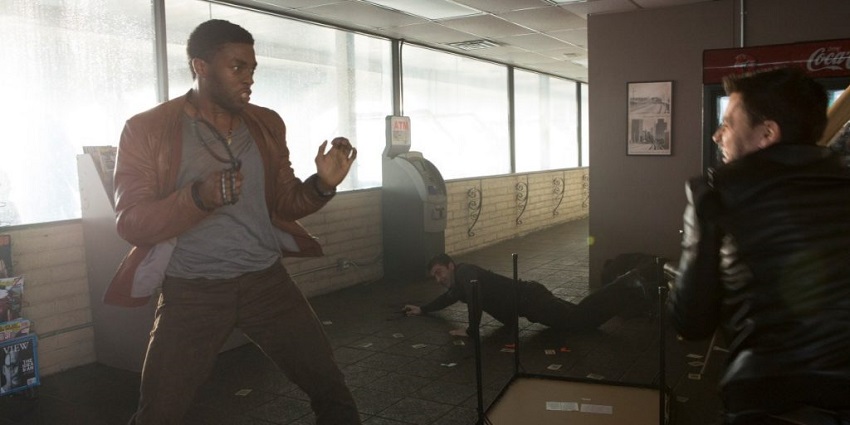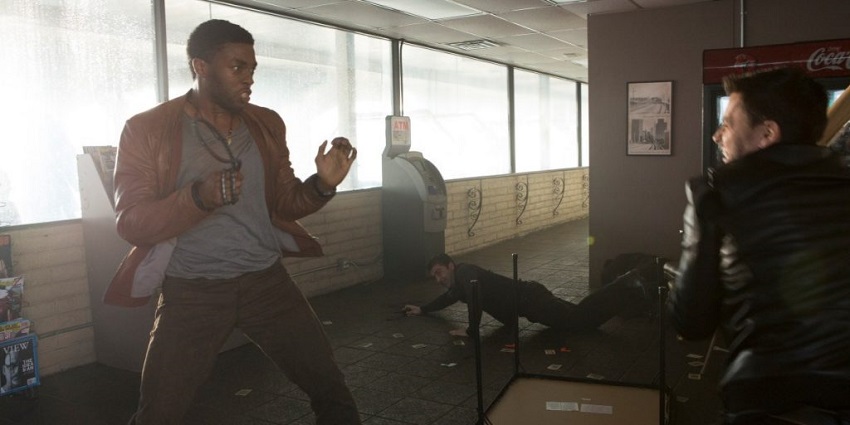 Chadwick Boseman stars in the upcoming Netflix action thriller Message from the King. He plays the mysterious South African Jacob King, a man with a certain set of skills which he employs to track down and exact revenge on his sister's murderers in Los Angeles.
Luke Evans, Teresa Palmer and Alfred Molina round out the impressive cast in this revenge thriller that flips the script a bit. I'm so used to the American heading to the third world in these types of movies that I'm quite intrigued by the novelty of it all.
This looks like a solid revenge action/thriller with a good cast and, like I mentioned above, the inverted premise which adds a local connection. I think the plot itself comes across as a forgettable paint-by-numbers affair without any real meat to it, and only exists to give Boseman a reason to murder his way through the Los Angeles underground – he does look good doing it though.
What do you think?
The official plot synopsis is as follows:
On a relentless quest to avenge his sister's murder, a man from Cape Town infiltrates a sprawling network of lowlifes and elites in Los Angeles.
Message From the King is set to release on Netflix on 4 August, but you may have to resort to something that rhymes with "sheepy when" to watch it seeing as a local landing page currently doesn't exist for some reason. That's rather ironic in this particular case; hopefully it's just an oversight, as generally Netflix's own productions usually launch in all regions simultaneously.
Directed by Fabrice du Welz (Alléluia), with the script by Oliver Butcher and Stephen Cornwell (Unknown), it stars Chadwick Boseman, Luke Evans, Teresa Palmer, Tom Felton, Jake Weary, Natalie Martinez and Alfred Molina.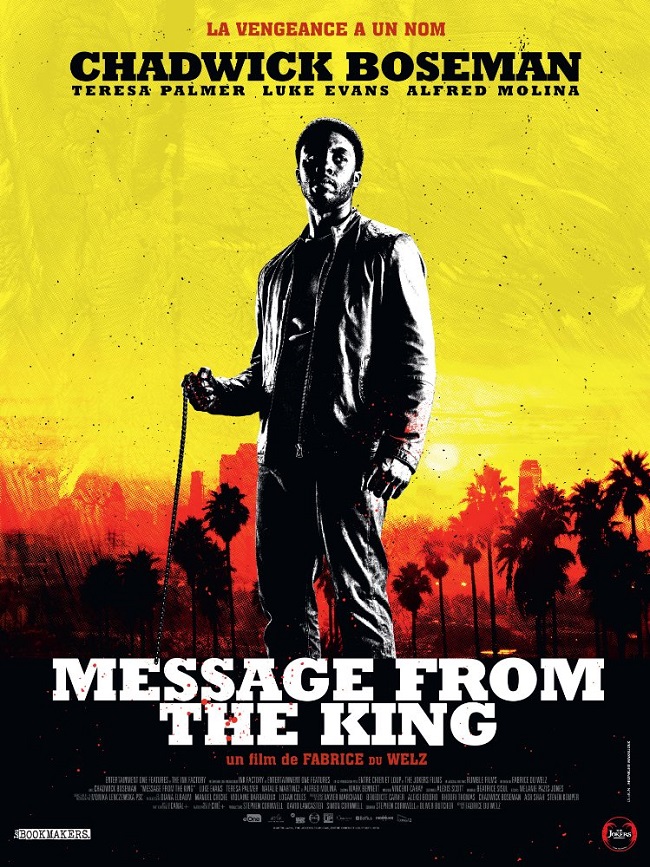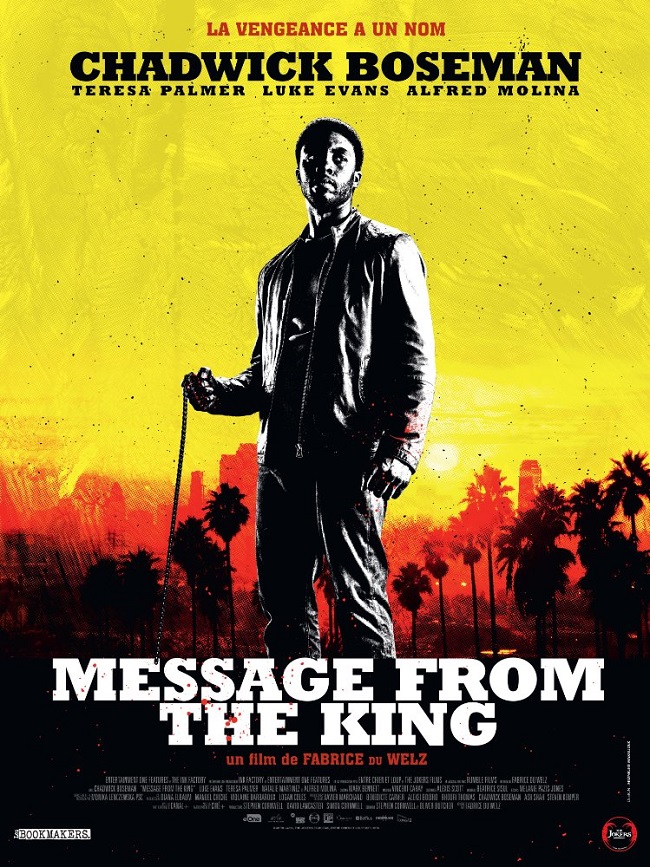 Last Updated: July 26, 2017