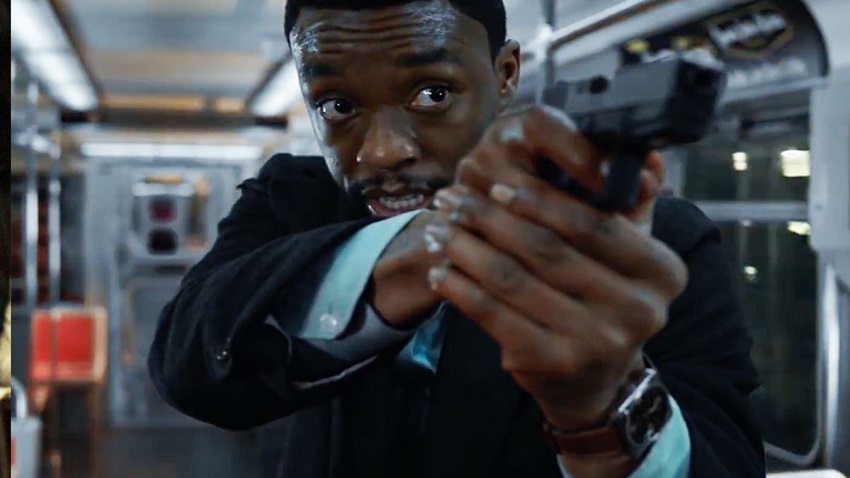 21 Bridges is the upcoming action thriller starring the Black Panther himself, Chadwick Boseman. He portrays a troubled NYPD detective who's tasked with leading the manhunt for two gunmen who killed eight police officers during a heist gone wrong on the island of Manhattan.
The official plot synopsis is as follows:
21 Bridges follows an embattled NYPD detective (Chadwick Boseman), who is thrust into a citywide manhunt for a pair of cop killers after uncovering a massive and unexpected conspiracy. As the night unfolds, lines become blurred on who he is pursuing, and who is in pursuit of him. When the search intensifies, extreme measures are taken to prevent the killers from escaping Manhattan as the authorities close all 21 Bridges to prevent any entry or exit from the iconic island.
Let's take a look:
I'm always wary when a movie boasts about who's produced it (in this case the Russo brothers who're scorchingly hot right now thanks to their Marvel successes), not who's directed (Brian Kirk – Game of Thrones, Penny Dreadful) or written it (Matthew Michael Carnahan – The Kingdom, and Adam Mervis – The Philly Kid), and this trailer is a good example of why I feel that way.
21 Bridges looks like a clichéd cop action thriller from the '90s, where it probably would've starred Bruce Willis or Mel Gibson and done really well. Instead it stars Chadwick Boseman, which isn't a knock on him because he's great and I enjoy watching him work, but this is a movie that has been done to death and this particular reincarnation doesn't look like it's bringing anything different to the table.
Action-wise it looks good and you can't complain about the cast which also includes Sienna Miller, J.K. Simmons, Keith David, Taylor Kitsch, and Stephan James, but I honestly got bored just watching the story play out in the trailer. It's certainly not bad though, so keep expectations low and you should get some enjoyment out of this.
What do you think?
21 Bridges is due for release in the US on 12 July.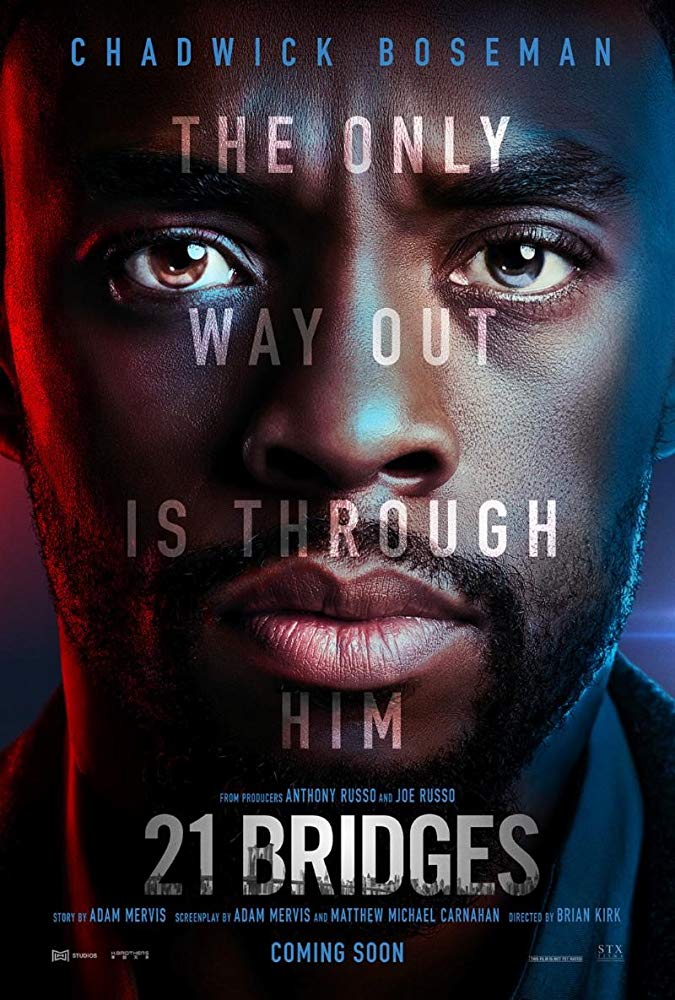 Last Updated: April 26, 2019