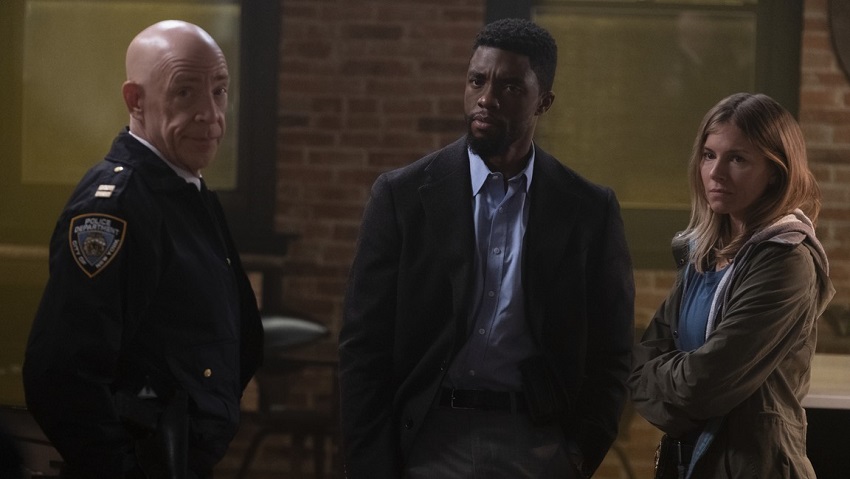 After pulling off a minor cinematic miracle with Avengers: End Game I think no one would've blamed the Russo brothers for taking a break, but the pair hopped straight into production with 21 Bridges, the upcoming action thriller starring Chadwick Boseman.
Directed by Brian Kirk (Game of Thrones) off a script by Adam Mervis (The Philly Kid) and Matthew Michael Carnahan (World War Z), Boseman stars as a New York police detective tasked with tracking down a pair of cop killers on the island of Manhattan. But as the manhunt intensifies some of the details around the killing are called into question, and he's dragged into a conspiracy that's far deeper than he would've ever imagined.
The official plot synopsis is as follows:
21 Bridges follows an embattled NYPD detective (Chadwick Boseman), who is thrust into a citywide manhunt for a pair of cop killers after uncovering a massive and unexpected conspiracy. As the night unfolds, lines become blurred on who he is pursuing, and who is in pursuit of him. When the search intensifies, extreme measures are taken to prevent the killers from escaping Manhattan as the authorities close all 21 bridges to prevent any entry or exit from the iconic island.
Let's take a look:
I really want to like this. It looks well shot and has a great score, the action is top notch, and the cast is superb – but the story (to a lesser degree) and dialogue (to a greater degree) are nonsensical, clichéd tripe. That's where it loses me, and given all the talent involved in this movie that's incredibly disappointing. Keep your expectations low.
What do you think?
21 Bridges is finally due for release in the US on 22 November (after initially being scheduled for 12 July and 27 September), and locally a week later on the 29th. It also stars Sienna Miller, J.K. Simmons, Keith David, Taylor Kitsch, and Stephan James.
Last Updated: October 31, 2019