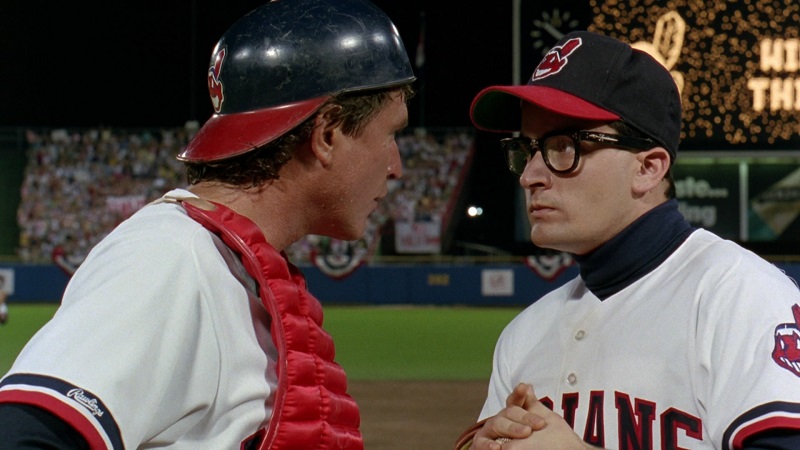 As much as Charlie Sheen remains in the headlines today, truth is the star is seen as a bit of has-been since leaving Two and a Half Men and admitting that he is HIV positive. Although he has made some appearances on TV and comedy shows, the actor hasn't really been cast in a film in years, which is the true sign of your star power in Hollywood. Sheen looks to take matters into his own hands however and wants to get back into making movies.
Or making the same movies as it would seem, as he revealed in a recent chat with TMZ that he is eager to make another Major League film. I guess there is no better way to announce yourself returning to the Major Leagues of the film world than by starring in a film titled Major League:
We're looking to get Major League 3 done. We're just looking for someone to write a check
So, despite the fact that Sheen used to be one of Hollywood's highest-paid TV stars, he doesn't exactly have the bank balance to bankroll an entire film production so he is reaching out for funding to get the film made. Apparently the original director, David Ward, will be returning to write and direct the sequel if they can find the funds with Charlie Sheen saying that they have a really smart story and great script to work on already. He further went on to say that almost all of the film's original cast is in on the project outside of James Gammon, who played Lou Brown who passed away in 2010.
The first Major League film arrived at the peak of Charlie Sheen's acting career in 1989 which saw Sheen as an out of control relief pitcher who was joined by an equally wild bunch of team-mates who were able to overcome both their selves and a manager looking to sabotage their chances – to still emerge victorious in the  Major Leagues. It wasn't a great film, but still a much-loved one that did feature many great moments and was popular enough to warrant a sequel in 1994's Major League 2.  The sequel sadly sucked much of the fun (and box office success) out of that first film.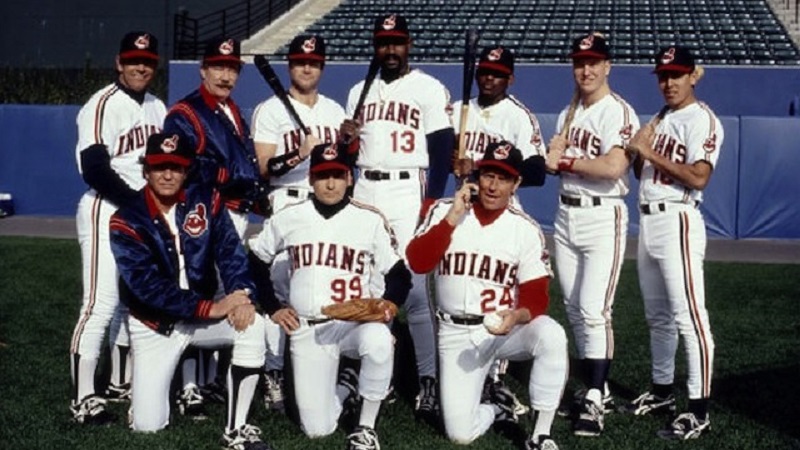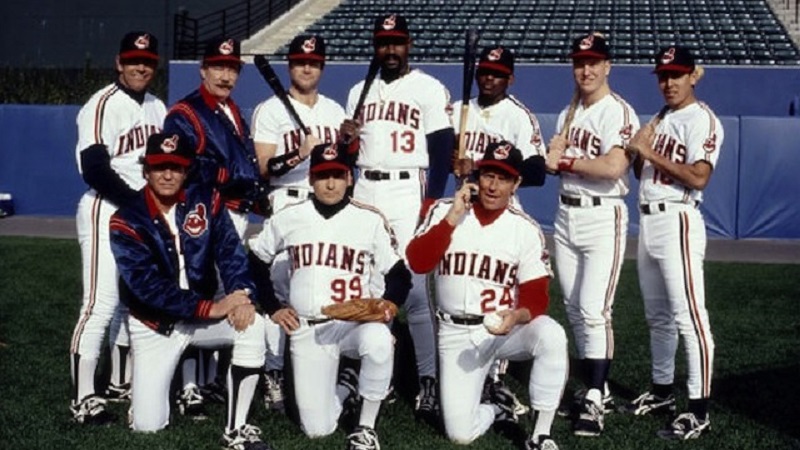 Despite the fact that a Major League 3 actually does exist and was made back in 1998 titled Major League: Back to the Minors, it didn't really star any of the first two film's big stars and so this would essentially be the 3rd film in the storyline of those players. However, considering most of the actors, which include Corbin Bensen, Dennis Haysbert and Tom Berenger are now in their 50's and 60's, I struggle to see them actually been involved in the actually playing the baseball unless they take a Rocky Balboa approach and have the older all-stars taking on a group of youngsters this time.
I'm not sure the world needs another Major League film, but with the number of pointless sequels we get today, this isn't the worst of the ideas out there. We'll have to first see if someone is willing to trust the team to fund getting this movie make and hope it doesn't decent into a raucous party instead.
Last Updated: May 25, 2017