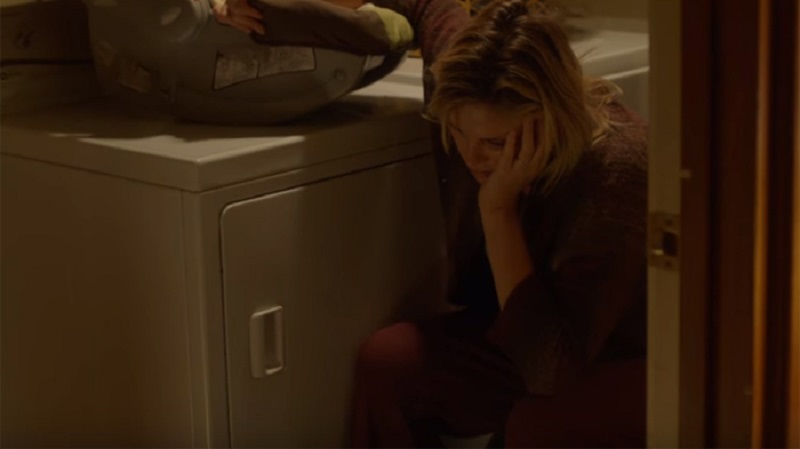 It's amazing at what perception movie characters can form in our heads about different actors. With all of her butt-kicking that she does in action films like Atomic Blonde and The Fate of the Furious, it's a little difficult for me to see Charlize Theron as an actual stay at home mom, despite the fact that she is a mother in real life.  But I guess it's also that against type nature which makes me find the trailer for her new movie Tully, so much more intriguing:
What I like most about the trailer is the sheer simplicity of it all. It doesn't need much dialogue to say anything. Yes, there is going to be more to the story than Theron's character Marlo, a mother of three children including a new-born baby, but the trailer does in a minute what most film's struggle to achieve in their entire running time: fully convey the emotional struggle of its main character and make it instantly relatable. Now I might not know what it feels like to be an actual mother, but when you have the likes of Darryn, Sandy and Nick as fellow writers on this site, you understand what it must feel like to spend time with three kids all day long.
The film also stars Mark Duplass as her brother and a nanny Mackenzie Davis, who forms the movies namesake Tully. The relationship between Marlo and Tully will form the majority of the films dramatic and comedic tension.
Tully comes from the mind of director Jason Reitman and writer Diablo Cody, the pair responsible for bringing both Juno and Young Adult (which also starred Theron) to the screen. Both these films achieved critical and popular acclaim not just for their strong wit and incredible storytelling, but because they told stories that people could easily relate to. Something which Tully looks to replicate quite easily as well.
Tully will be releasing later this year in South Africa. It will likely only get a limited release though as many of Reitman's films are not exactly known as crowd pleasers. Still, I can see this as one movie that will appeal to a lot of moms and could change that a little if it's any good.
Last Updated: January 16, 2018