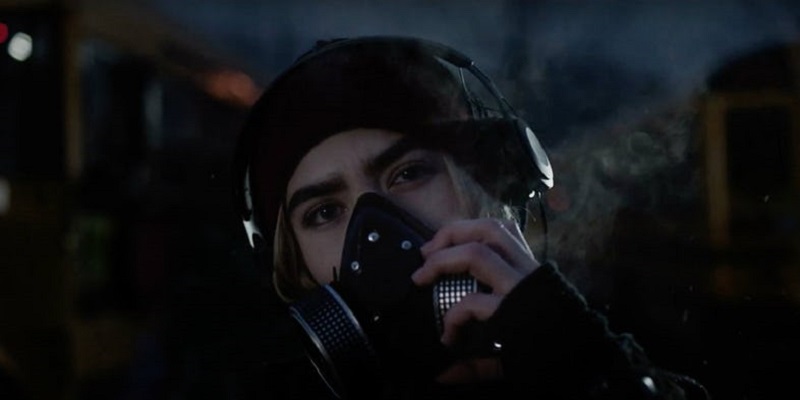 We've seen the likes of Amazon, Fox and Disney make inroads in tackling the beast that is Netflix for quality online streaming content. And it looks like we can now start adding YouTube to that list as the platforms official streaming service YouTube Red is starting to deliver on its promising of top quality content. We saw the trailer for their nostalgic kick in the face TV series, Cobra Kai yesterday, but it is arguably this new series from Doug Liman that should be getting us excited.
The series is loosely based on the third book in Steven Gould's Jumper series about teleportation and focuses on a rebellious 16 years old girl named Henry Coles (is it just me, or is that an odd name for a girl?), played by Maddie Hasson, who has always felt she was different from her peers. Growing up in a small town, Henry's hunch proves correct when she discovers she can teleport.
This series is not the first time Liman has gotten involved with Gould's popular set of novels, as the director also brought the first book to the big screen back in 2008 in the Hayden Christensen led Jumper. That movie though was much maligned and turned out to be a flop. Though a lot of this was arguably more down to the performance from Christensen and the vitriol people had towards the actor following his performances in the Star Wars prequel films than any big fault with the concept or Liman's direction.
Liman seems to have learnt a lot about some of the story missteps from that experience and is hoping to remedy things this time around by rather using the format of a TV series to allow characters to develop properly rather than rush in on the action and also hone in on the darker aspects of its stories and what the characters go through, as the director shared in an interview with Screen Rant:
I always felt like with Jumper I had a contrarian idea that I started exploring but I just didn't get it right, and unlike my other films where I maybe don't get something right but I go back and reshoot and so I get it right, that film just got released. And so I've always had to gnawing at me that I want to do a superhero story and I want to get it right. When I had the option to tackle the Jumper sequel, Impulse, I started looking and I said this is my chance to get it right.
Based on how good the series looks in that trailer, I would say he's definitely learnt his lesson. Impulse does not have an official release date, though I expect YouTube to promote this quite heavily closer before its official release as this is one of its big shows to draw people to the channel. In the meantime, I would love to gain the ability of teleportation so I didn't have to deal with traffic in the mornings. Or people in general by just getting my work don and then avoiding them entirely. A man can dream.
Last Updated: March 23, 2018