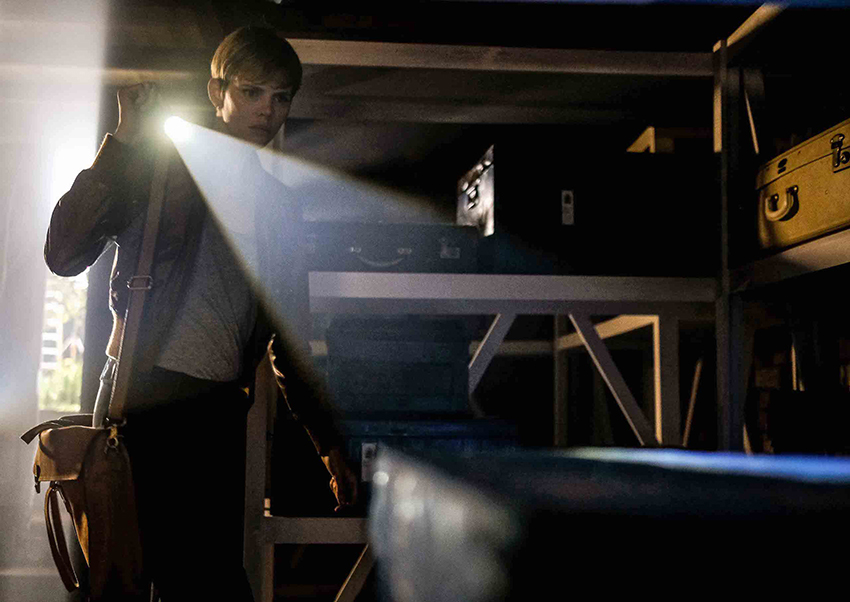 I've done my fair share of criticizing local productions for how similar they are. This is especially true on the TV series front. How many sitcoms about families of different races living next to each other do we need? And if we have another Afrikaans soap about a family run farm/hospital/car manufacturing plant (or whatever the hell it is Walco actually manufactured in Egoli) I will flying-kick somebody. Luckily, times they are a-changing as we're seeing more local production houses branch out into other genres. And now also throwing their hat into the genre ring is Showmax with murder mystery The Girl from St. Agnes.
The second original production from the South African streaming service after last year's mockumentary Tali's Wedding Diary, The Girl from St. Agnes could not be further from Showmax's lighthearted first effort. As Candice Fangueiro, head of content at Showmax, explained: "This is a complete change of direction: The Girl From St Agnes is a dark murder mystery that will keep you guessing and taps into the current conversations in South Africa about #metoo and teen sexuality." The show is set at the titular fictional prestigious all-girls boarding school in the KZN Midlands and follows events after a girl is found dead nearby, her mysterious passing unearthing a whole heap of drama and scandal. Check out the eerie first teaser trailer – which is layered very well with some rather creepy subtext – below
At St Agnes, a prestigious all-girls boarding school in the Midlands, a popular and beautiful student is found dead at the base of the old mill. Fearful of the scandal it might cause, the school is quick to declare the death of Lexi Summerveld a tragic accident. But drama teacher Kate Ballard doesn't believe it. On the night of her death, an upset Lexi had been trying to contact her, and Kate had ignored her. Now wracked with guilt, Kate attempts to piece together the terrible truth. The more she investigates, the more Kate realises that she didn't know Lexi or the school at all. Behind the imposing walls of St Agnes, Lexi's killer won't be the only person exposed…
Newcomer Jane de Wet has been tapped to play the dead girl Lexi (I'm guessing flashbacks are involved here otherwise this show is in a very different genre to what it's being advertised as), while local actress Nina Milner (Troy: Fall of a City) plays her investigative teacher Kate. The show is being produced by six-time SAFTA winners Quizzical Pictures, and it's Quizzical managing director Harriet Gavshon whose own private school experiences sparked the creation of The Girl From St. Agnes. SAFTA winning iNumber Number director Catherine Cooke is co-directing the 8-episode whodunnit series along with acclaimed local ad director Cindy Lee, while two-time SAFTA winner Gillian Breslin (Umlilo; 4Play: Sex Tips For Girls) is head writer.
You may have noticed something interesting about all those names up top as well: They're all female. Completely fitting for the subject material being covered, The Girl From St. Agnes is one of the rare productions – locally or internationally – completely commissioned, produced, written and directed by women. That is quite the achievement.
The Girl From St Agnes will premiere on Showmax on 31 January 2019.
Last Updated: January 10, 2019