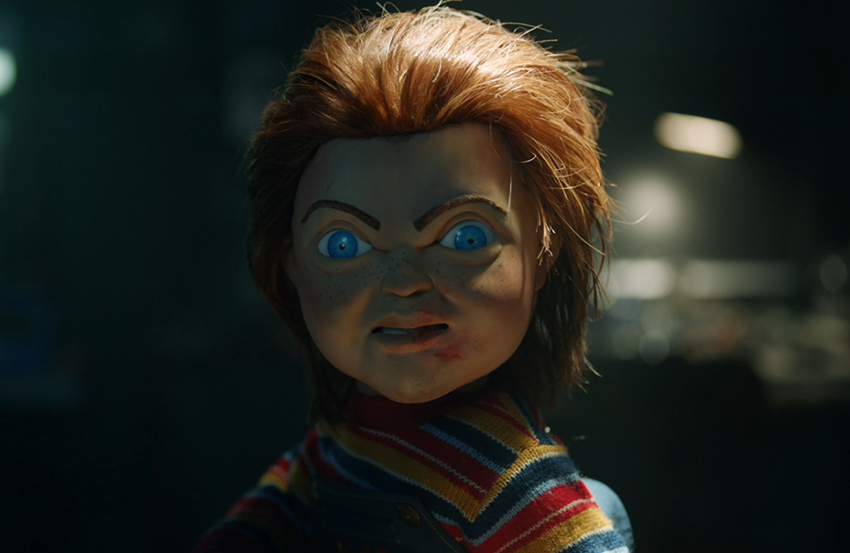 Tomorrow, a bunch of people will be meeting a brand new friend in cinemas around the world. A friend that is short, ginger, and is a homicidal maniac with a penchant for brutality with a large kitchen knife. No, it's not the debut of another of Nick's cooking videos, but rather the brand new Child's Play reboot which will be hitting screens.
This new version of the classic horror franchise sees the legendary Mark Hamill voicing the murderous doll Chucky, while Aubrey Plaza and Gabriel Bateman play single mom Karen Barclay and her son Andy who get caught up in Chucky's bloody rampage. You can meet them as well as Bryan Tyree Henry's Detective Mike Norris in a brand new behind-the-scenes featurette that's been released ahead of the film's release, and which also gives us a great look at the setup for this film. There's also a new clip from the film showing Plaza and Bateman in action.
We've had a seemingly never-ending string of Child's Play sequels ever since filmmaker Don Mancini first brought Chucky to life in 1988. Besides for being a remake of that original film, this new 2019 Child's Play marks a major turning point for the franchise as it will be putting a modern technology spin on Chucky. Instead of being possessed by the spirit of a brutal serial killer, now this "Buddi" doll is a highly advanced AI toy that slowly starts going off the rails until it turns to violence.
That's quite a departure from the original, but as another new Child's Play featurette makes chillingly clear, in a world where every gadget and toy is "smart" and part of the "internet of things" it's a very prescient change as we hear more and more cases of technology-linked disasters. And with Chucky being a part of this new technosphere, linked into all these amazing gadgets and doo-dads, he's a lot more than just the latex doll with a potty mouth from the original films. As producer Seth Grahame-Smith puts it simply, "In 2019, Chucky has more ways to kill you".
With all that modern technology at our disposal, you would think that for this movie, the filmmakers would have taken the CGI route with bringing Chucky to life on-screen. However, here they actually kept it old-school with physical animatronic puppets being used for most of the scenes. A final featurette shows off all the amazing work that went into designing and implementing what Plaza simply calls "an evil robot" and "there's nothing creepier than that".
Child's Play is directed by Lars Klevberg and releases in cinemas tomorrow, 12 July 2019.
Last Updated: July 11, 2019