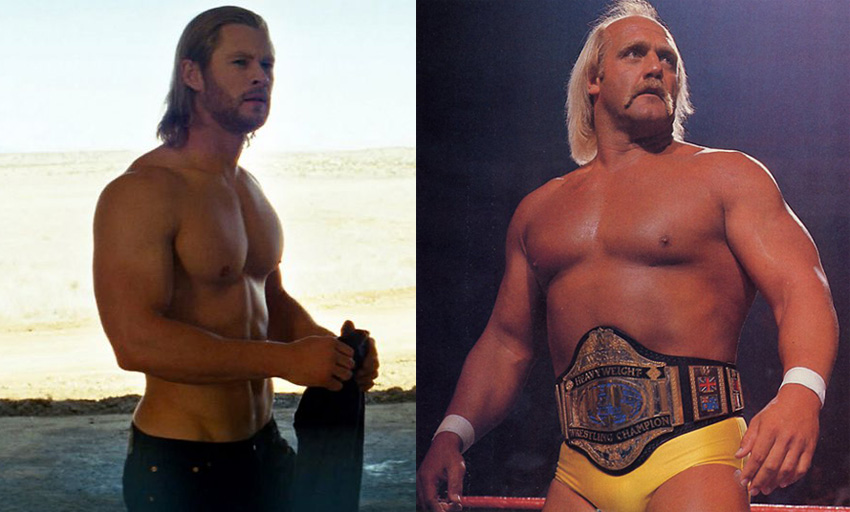 As Marvel's Thor, Chris Hemsworth knows a thing or two about a Hulk. That's the Hulk of the muscular angry green variety though. However, there's another famous Hulk out there, also muscular and occasionally angry but sporting pink, yellow and a leathery brown as his colours. And now Hemsworth gets to be him… and run wild all over you! Brother.
Yes, that's right THR is reporting that Hemsworth has been tapped to play professional wrestling legend Hulk Hogan in an upcoming biopic directed by Todd "The Hangover" Phillips. Oscar-nominated 8 Mile and The Fighter screenwriter Scott Silver will co-pen the screenplay with Stronger scribe John Pollono. The film will atomic leg-drop on Netflix – who apparently took months to put together this deal, which includes Hogan's life story rights – and is just the latest in the streaming platform's ever-increasing library of high-profile projects.
Born Terry Gene Bollea, Hulk Hogan is one of the most recognised names in the history of professional wrestling. After a potential professional baseball career was derailed by injuries, and his bodybuilding physique got him noticed by local wrestlers, he started working the Florida wrestling circuit in the late 1970s. He would get hired by and initially came to fame in the WWF (now WWE) in the early 1980s, first as a "heel" (wrestling parlance for a villainous character) before embracing a more heroic persona that saw him becoming the internationally recognized face of the company under founder Vince McMahon. It was during this stage that a young Kervyn initially got into wrestling fandom, and I can still clearly remember his legendary battles in the ring with the likes of Andre the Giant and the Ultimate Warrior. He was essentially king of the world back then, regarded as the most popular professional wrestler of all time.
He would break from and return to the WWF a number of times over the following years, most notably having a long stint in the WCW where he would eventually return to his heel persona for the first time in more than a decade. Hollywood Hogan, as he rebranded himself, would trade up his signature look and colouring as a baddie. Even then, Hogan's star still shined bright.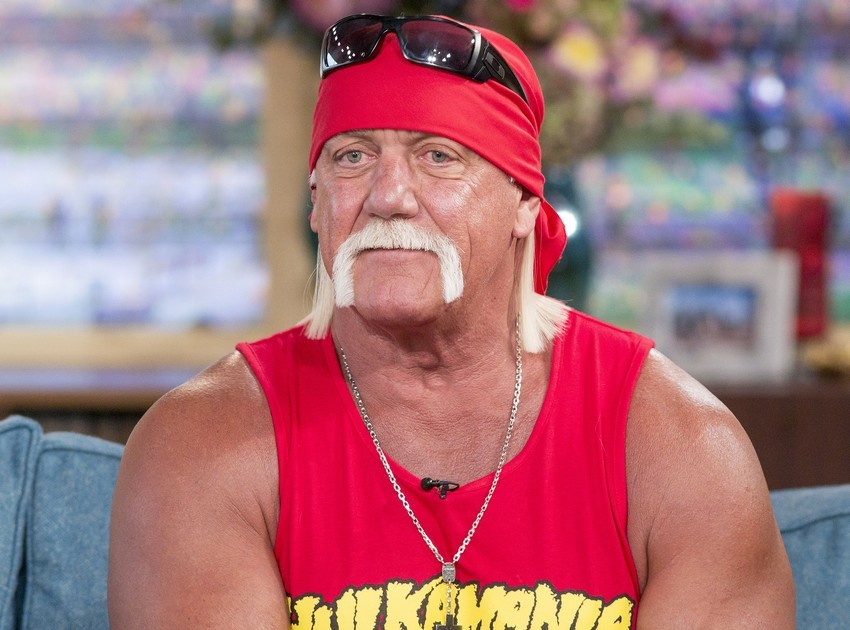 However, it was events outside the ring and not the staged drama in it that would bring Hogan low as the aging wrestler became embroiled in a number of controversies in his personal life. Most notably, in this regard was an alleged racist rant and leaked sex tape in 2015. This led to the termination of Hogan's contract with the WWE, where he had returned years earlier as a good guy again. He had "retired" a few different times before this, but the scandal essentially ended his career for good. Although even this did not last long, as Hogan's status as a WWE Legend was restored late in 2018.
Strangely enough, it's being reported that this biopic will not touch on these tumultuous later years in Hogan's life. Instead, the film will focus on his rise to stardom and is being described as "an origin story of the Hulkster and Hulkamania" with Hogan acting as a consultant. So no, no old man Hemsworth makeup will be required. We will still get to see what the strapping Hollywood leading man will look like partially bald and with a drooping handlebar moustache, of course.
There are no further details of title or release date for this film, but we do know that longtime Hulk Hogan rival and fellow wrestling legend The Iron Sheik is not impressed with Hemsworth.
Last Updated: February 22, 2019