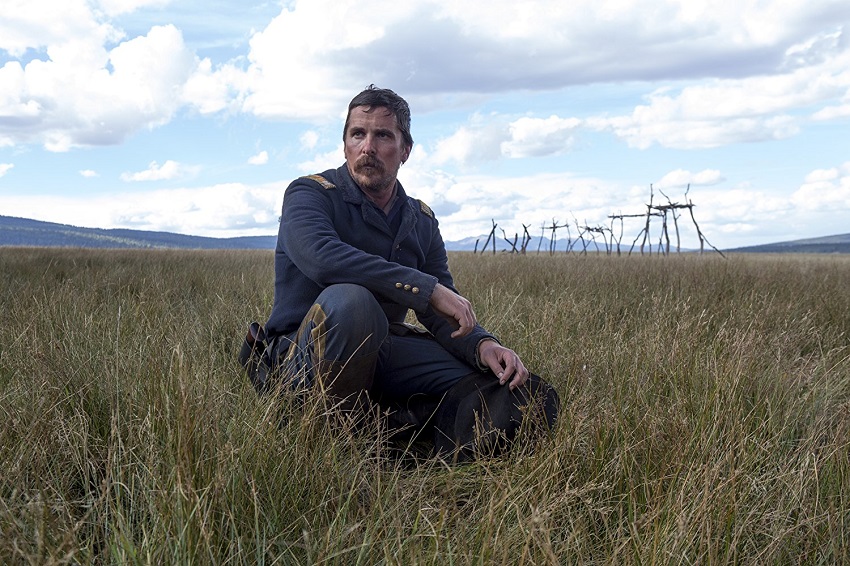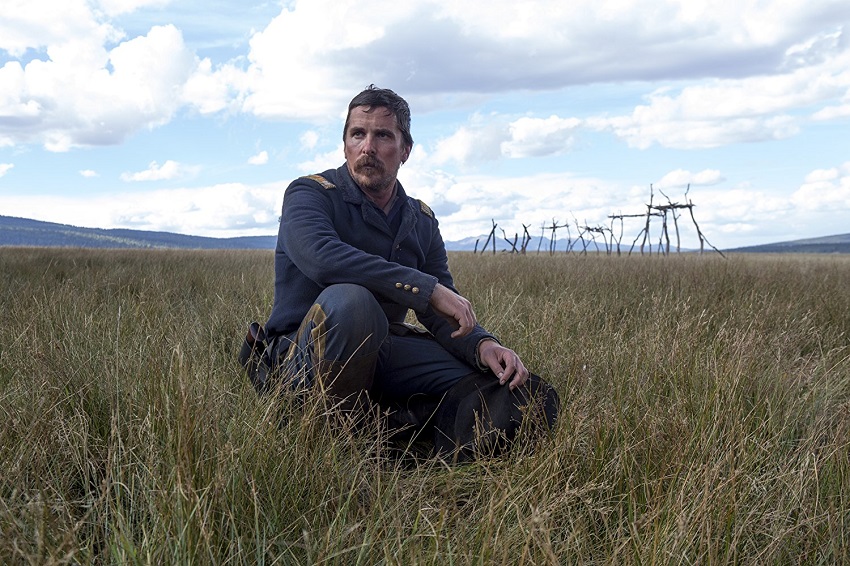 To quote the venerable Fallout: war, war never changes. What does change, however, are the people fighting in it, and rarely for the better.
That's the premise of the upcoming Western starring Christian Bale, Wes Studi, and Rosamund Pike. Bale portrays an embittered and war-weary Cavalry officer, Captain Joseph J. Blocker, who's ordered to escort the aging Cheyenne war chief Yellow Hawk (Studi) back to his tribal lands – with both men having committed atrocities during their war – and while traveling through hostile territory they encounter a widow (Pike) whose life was destroyed by a Comanche raid.
It's directed by Scott Cooper (Black Mass, Crazy Heart – with the latter earning Jeff Bridges his Best Actor Oscar), who also wrote the screenplay, and based on an original story by the late Donald E. Stewart – best known for writing the screenplays for the movie adaptions of Tom Clancy's The Hunt for Red October, Patriot Games, and Clear and Present Danger in the early '90s.
The plot synopsis is as follows:
An embittered U.S. Cavalry officer (Bale) reluctantly agrees to accompany a Cheyenne war chief (Studi) and his family back to their tribal lands in Montana.
Let's take a look:
I'm not sure how I feel about this movie. The Western genre is one I feel a great fondness towards, the cast is excellent – with Bale being one of my favourite actors and as far as I know only accused of being a dick, not actually getting it out, the cinematography is simply stunning, and the essential premise of examining how war changes people is one I'm interested in. These are all things I like about it.
What's making me iffy about it is the unrelenting grimness and tragedy pervading every scene in the trailer. I'm certainly not expecting much in the way of humour from Hostiles, but I do hope there are a few tender moments to balance the darkness, otherwise this could be an emotionally draining movie to watch and one you really need to be in the mood to see.
What do you think?
Hostiles is due for release in the US on 22 December, but it's not like any Christmas movie I've ever seen. It also stars Stephen Lang, Adam Beach, Q'orianka Kilcher, Paul Anderson, Ben Foster, and Jesse Plemons.
Last Updated: November 13, 2017