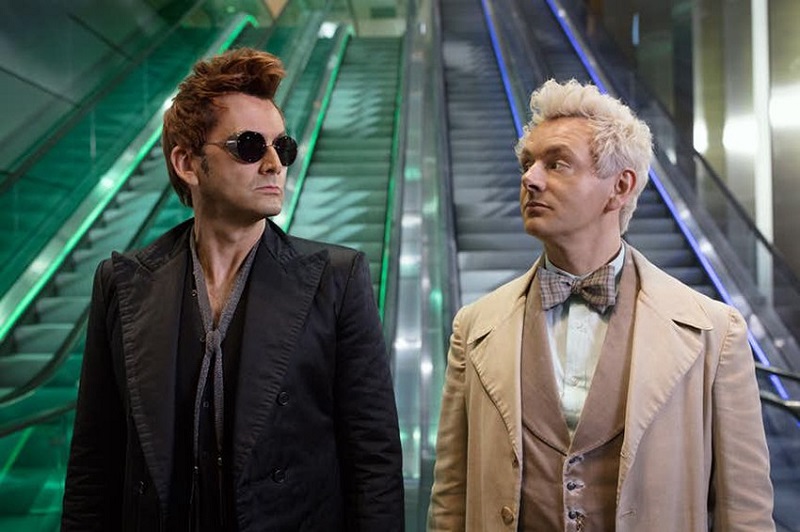 When I was a young kid in the 1980s, it felt like there wasn't a week that passed by where some popular children's program wasn't accused of being satanic. This was hilarious because the accused shows were usually about as wholesome as you can get, with everything from Teenage Mutant Ninja Turtles to Smurfs getting called out.
Things have changed since then though and now we do have actual demons on TV. The latest of these is the high-profile adaptation of Neil Gaiman and the late Terry Pratchett's classic 1990 novel Good Omens which features a demon teaming up with an angel to prevent Armageddon simply because they want to keep living the good life on Earth. With a setup like that it really doesn't come as a surprise to find that a group of fundamentalist Christians, supporting the US Foundation for a Christian Civilisation, created a petition for Netflix to cancel the series. The petition boasted over 20 000 signatures from folks who seemingly agreed with the claims that Good Omens "mocks God's wisdom" and attempts to "make satanism appear normal, light and acceptable" by destroying "the barriers of horror that society still has for the devil".
So a few problems with that (besides for the claims): Good Omens is actually produced by Amazon Prime and not Netflix, so the completely wrong streaming service got petitioned here. Also, since it's a mini-series adaptation of a single novel, Good Omens can't be cancelled as it's just the one season which has already been released. Er, oops?
Gaiman, who penned the TV series adaptation himself and acts as showrunner, took to Twitter to comment on the petition. The author was a bit more diplomatic about the whole affair than some other fans have been:
The six-part miniseries debuted on Amazon Prime last month and stars David Tennant as the demon Crowley and Michael Sheen as the angel Aziraphale.
Last Updated: June 21, 2019