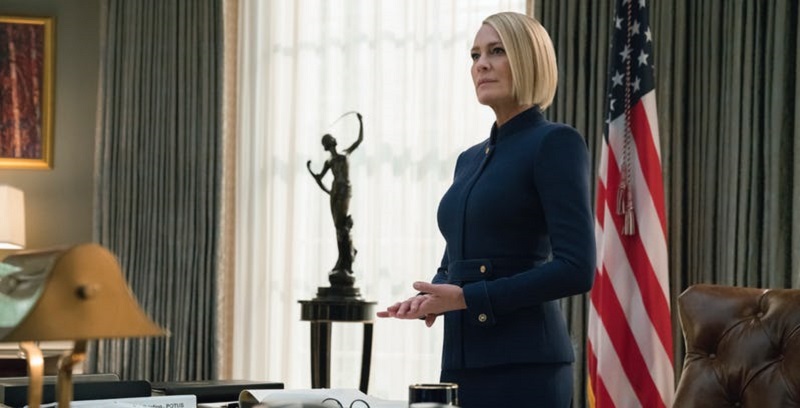 With Kevin Spacey's rapid fall from grace leading to his firing from Netflix's popular hit show House of Cards, many were left wondering if Robin Wright's character Claire Underwood could hold her own and give people enough reason to keep people watching the show without its big star.
Well, wonder no longer because if this new trailer for what will end up being the final season of House of Cards is anything to go by, the intrigue, drama and stakes are only set to increase and Wright's Underwood is not only every bit as captivating and enigmatic as Spacey's Frank Underwood was – but is truly a character to be feared. Which is what she needs to do as all those wronged by the Underwoods in the past look set to get their revenge.
This looks really good and it's clear to see that Netflix is looking to ensure this show goes out on a high and potentially give us arguably the best season of the show yet. In order to do that they are introducing several new characters like Greg Kinnear and Diane Lane as a pair of siblings who apparently have a dark history with the Underwoods and will likely play a big part in this final season.
Whatever is in store – there is sure to be enough intrigue for fans to soak this right up and make this final season yet another big one for Netflix when it releases on November 2nd.
Last Updated: October 10, 2018