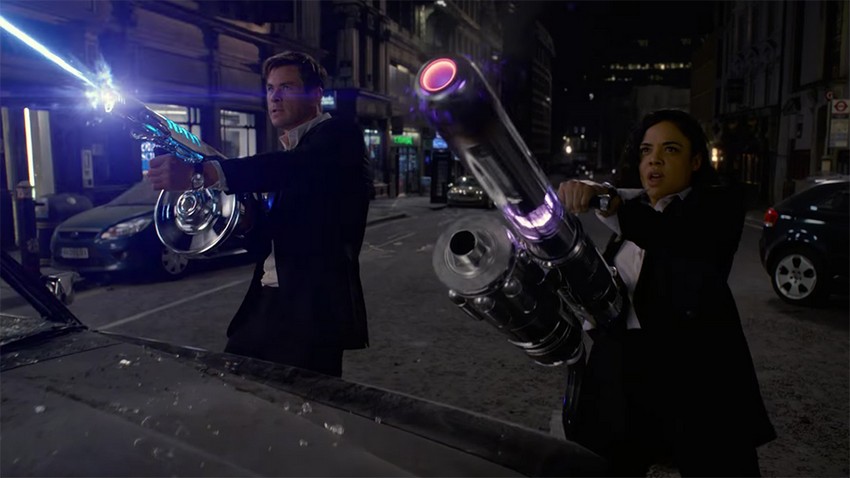 One of those very successful comic book feature film adaptations that most people didn't even know was a comic to begin with, director Barry Sonnenfeld's late 1990s/early 2000s Men in Black movie franchise saw Will Smith and Tommy-Lee Jones as a pair of odd couple agents working for the secret government organization that polices and conceals public knowledge of extraterrestrial visitors on Earth. Combining a kooky tone with action and laughs – Smith getting all physical as Jones kept things bone-dry – the original 1997 film was a huge hit with critics and audiences and even scored a spinoff animated series.
While Men in Black II was a step down in quality, it still made enough money to warrant a third film – the imaginatively named Men in Black III – which upped things once more. It also acted as a proper closer for the trilogy of adventures starring Smith and Jones' Agents J and K. The problem is that it also made money. And where there's money, there's talk of a sequel. With Smith and Jones not willing to come back though, Sony first threw up the really bad idea of a 21 Jump Street crossover, before taking the far less WTF step to spinoff into a brand new agent pairing. And it looks pretty awesome!
After already proving their onscreen chemistry in Marvel's brilliantly droll Thor: Ragnarok, Chris Hemsworth and Tessa Thompson star in Men in Black International as Agents H and M respectively. Based in London instead of the series' previous US-centric trappings, this new film sees the agents "become involved in a murder mystery that sends them traveling the globe". Liam Neeson is also in the mix as the head of the UK branch of MIB, while Emma Thompson reprises her role from the previous films as his American counterpart.
This will be the first MIB film without Sonnenfeld at the helm as Straight Outta Compton and Fate of the Furious helmer F. Gary Gray directs off a script from the duo of Iron Man scribes Art Marcum and Matt Holloway. Check out the first trailer below!
Men in Black International also stars Kumail Nanjiani, Rafe Spall, Rebecca Ferguson, and acclaimed French dance/rap duo Les Twins. It is scheduled for release on 14 June 2019.
Last Updated: December 20, 2018