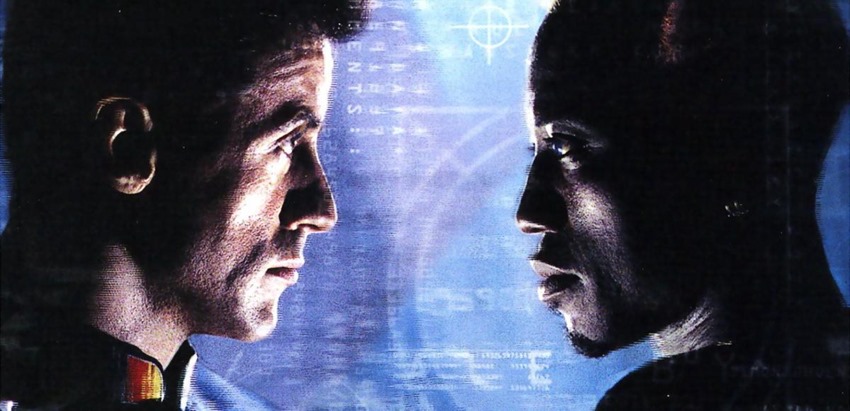 IT IS THE FUTURE YEAR OF 2032. Los Angeles has rebuilt itself after a horrendous earthquake struck the Californian state and devastated the city, killing scores of people but kind of making Hollywood great again when you realise that all the damn hawkers offering rides to see the walls of homes where famous actors live were also swallowed up in the chaos.
Simon Phoenix has busted loose from his cryo-jail. A madman playing a demented game of Simon Says with human lives, there's only one thing that the completely inept law-keepers of tomorrow can do: Send a maniac to catch a maniac. Holy shit, Demolition man is still a great movie!
BZZZZ! DARRYN BONTHUYS YOU ARE FINED FIVE CREDITS FOR VIOLATION OF THE VERBAL MORALITY STATUE!
Anyway, can you believe that the Sylvester Stallone, Wesley Snipes, and Sandra Bullock film is 25 years old already? That calls for a celebration, and that's exactly what will be happening at the San Diego Comic Con this year. While Demolition Man may have made many future guesses that panned out massively wrong, my favourite was always the idea of the Fast Food Wars.
Unchecked capitalism focused on humanity's need to consume and resulting in a single fast-food chain emerging triumphant like some sort of greasy Mickey Mouse for people wanting to eat the unhealthiest grub ever conceived in a dingy kitchen? Not exactly a far stretch, as Demolition Man's future saw none other than Taco Bell emerge victorious in that boardroom brawl to wrest control of the fast food empire from its rivals:
The American Mexican food and diarrhoea chain will be jumping into the celebrations for Demolition Man with Warner Bros., with a Taco Bell stand and merchandise at the San Diego Comic Con. "When you create a fake trailer for a fake movie for a real product that surpasses all expectations of products (and movie trailers), it seems inevitable that you have to create a sequel," Marisa Thalberg, Chief Brand Officer of Taco Bell Corp, said in a press release via io9.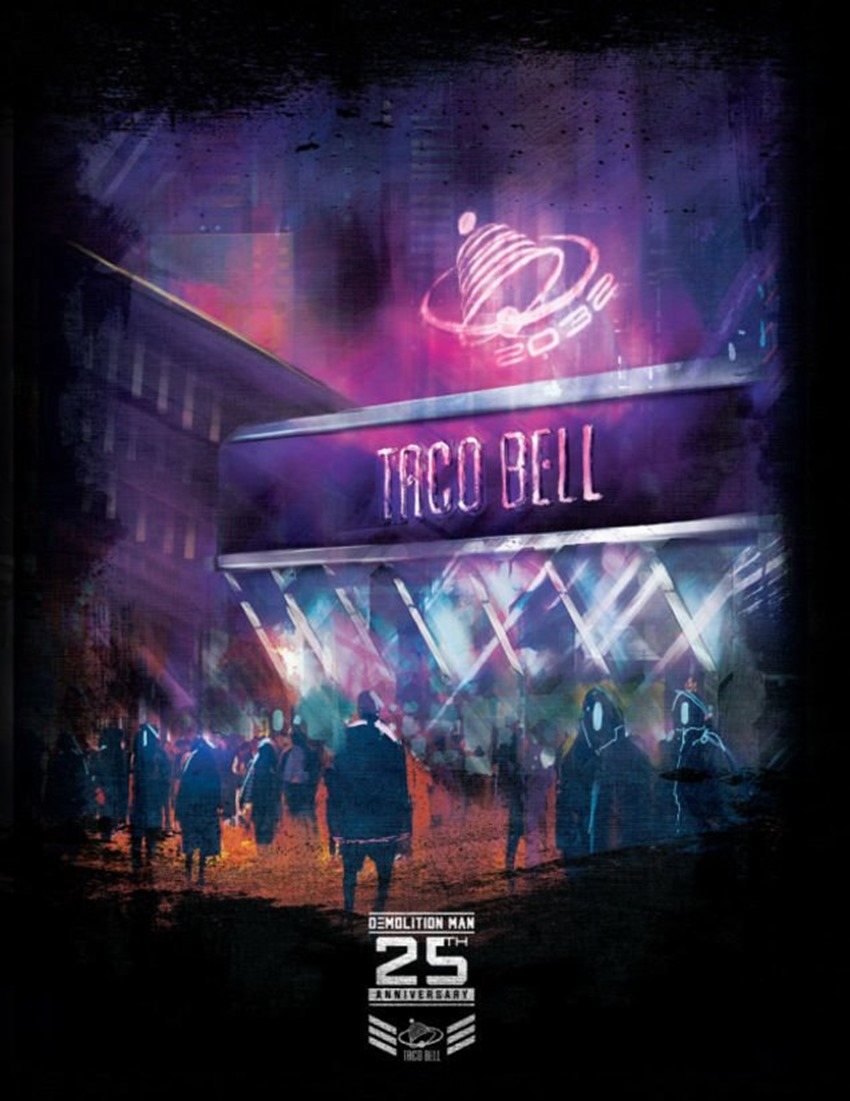 And what better way to tease this sequel, than pay homage to a real movie's 25th anniversary—one that had a very compelling view of a fictional future?
Hopefully Warner Bros. will take the promotion a step further and supply toilet stalls equipped with three seashells, to really sell the Demolition Man experience. Meanwhile, I think I'm going to go watch that film for the 176th time because it's the damn best slice of 1990s action movie fantasy ever made.
Last Updated: June 28, 2018