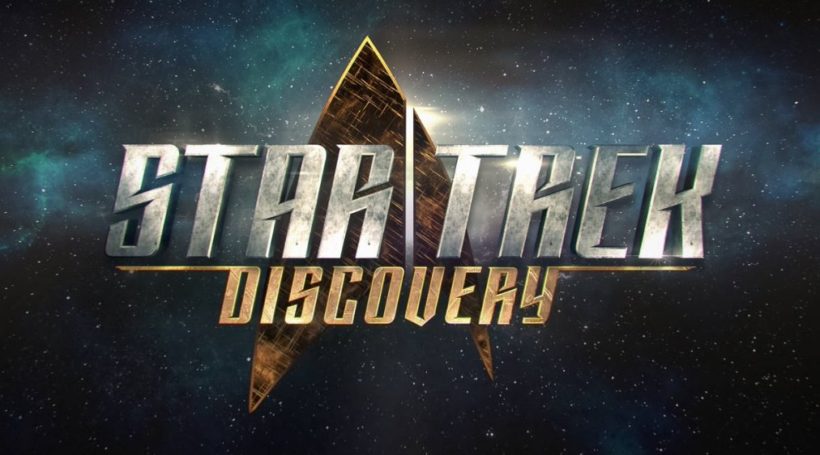 We may have known where we can watch the upcoming new Star Trek TV series (Netflix, by the by), but we didn't actually know what we were going to be watching. That's because the Bryan Fuller produced new series has been kept tightly under wraps ever since it was first announced last year. But during the show's Comic-Con panel tonight, some details were finally divulged, with the first being that it will officially be titled Star Trek Discovery.
The announcement was made by Fuller during the panel via this first teaser trailer below, which shows that the name actually comes from the starship that will be used in this new series.
During the panel, Fuller reiterated previous statements that the new show will follow in the footsteps of the classic series and will "continue to be progressive" while telling the "adventure of humankind." He also once again touched on the drive to address issues like diversity and social injustice with the new series.
"Individuality should be celebrated. Star Trek celebrates diversity. It seems like a great statement from [Star Trek creator] Gene Roddenberry, who felt the human race just has to get along."

"What the new series has to do is to…push boundaries…to give us hope for the future. We have to celebrate a progression of our species. And right now, we need a little help."

"Starships are not built with fear based hate, they're built with science."
Star Trek: The Next Generation's Brent Spiner – who was also part of the panel alongside franchise legends William Shatner, Michael Dorn, Jeri Ryan, and Scott Bakula – added to that sentiment.
"I think Star Trek in general has been about about individual rights and about respecting everyone, no matter who or what the are. A lot of our politicians and our fellow citizens could take a page from 'Star Trek' and have a bit more respect for each other and for all of us."
Besides for the tone and moral leanings of the show, Fuller also spoke about its structure, saying that it would be breaking away from the traditional model used by all five previous Star Trek TV series until now.
"It's not going to be episodic. We're going to be telling stories like a novel."
Star Trek Discovery will serve as the flagship title of CBS's new All Access streaming media platform and will have its episodes debut on the service first in the US and Canada, before being made available 24 hours later on Netflix worldwide. It is scheduled to premiere in January 2017.
[UPDATE: Replaced video with new working source, and removed picture of Captain's Chair which may have been erroneously reported by press as being the one from the new series]
Last Updated: January 4, 2017