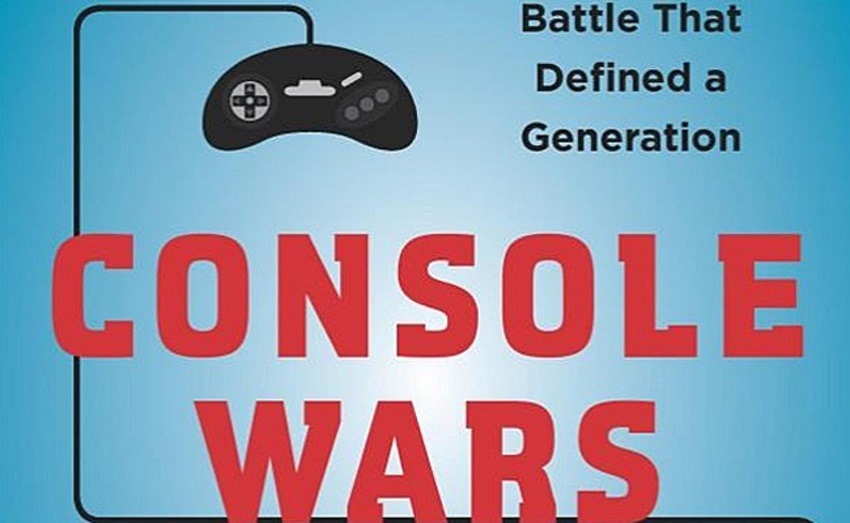 Back in the early 1990s there were two undeniable kings of videogames. The one was Nintendo, riding off the success of the Nintendo Entertainment System and their newer Super Nintendo Entertainment System. The other was SEGA, who were also finding great success with their Genesis and Sonic the Hedgehog answer to Nintendo's Mario mania. The two were deadlocked in a fierce rivalry that shaped the current landscape of gaming today, and it's a fascinating story to visit. One that is getting a well-deserved TV series adaption in the near future.
Console Wars: SEGA, Nintendo and the Battle that Defined a Generation is a spectacular book by novelist Blake J. Harris, which mixes hard hitting research and interviews from the time with a sense of dramatic flair to paint the tenuous rivalry between the two companies during the early 1990s. The book details the strange decisions SEGA of America CEO Tom Kalinske made at the time, and how it not only caused ripples with Nintendo but also internal issues between the Western and Japanese branches of SEGA. It's a fantastic read that chronicles big decisions that Nintendo made at the time too, some of which eventually led to the creation of Sony's own PlayStation.
The series adaptation is light on details regarding what type of approach it will be going for, be it full-on documentary or TV drama. But it already has some prestigious names attached to it. Kong: Skull Island director Jordan Vogt-Roberts will be directing the series (while also working on the Metal Gear Solid film adaptation) while American Vandal writer Mike Rosolio will be handling the show's pilot. Legendary Studio is handling the production, while Point Grey Pictures' Seth Rogen, Evan Goldberg and James Weaver will executive produce.
Although Legendary is distributing, there's also no word on where the series might appear, be it the likes of Netflix, Hulu, HBO or others. This particular project has been something Seth Rogan has been trying to get off the ground since 2014 too, with the actor/ director stating that he'd like to make a series before a film adaptation. It's unclear if those two ideas have now merged into this, but it's still exciting news. This is a piece of video game history that is far more fascinating than you might realise, and I'm eager to see it in a new medium.
Last Updated: December 3, 2018