While prison is ideally supposed to punish offenders for crimes committed while working to rehabilitate them, all too often it can have the opposite effect and turn those offenders into hardened criminals. That's just what happens to Nikolaj Coster-Waldau (Game of Thrones' Jaime Lannister) in the upcoming R-rated crime action thriller Shot Caller.
He plays an ordinary family man who is sent to prison after causing a motor vehicle accident that results in the death of his friend. To survive there he has to drink a few cups of concrete and harden the hell up, but in doing so becomes a different man – to devastating effect on both himself and his family. After being released from prison he's obliged to become the "shot caller" for a major crime organised by the prison gang that sheltered him.
Shot Caller was written and directed by Ric Roman Waugh (Snitch), who's better known for his stunt work on many high profile '80s and '90s action movies including the likes of Total Recall, Universal Soldier, The Crow, Last Action Hero, and many more. I'm always interested to see action-heavy movies directed by former stuntmen / stunt coordinators because in that aspect they're almost always top notch.
The official plot synopsis is as follows:
A newly released prison gangster (Coster-Waldau) is forced by the leaders of his gang to orchestrate a major crime with a brutal rival gang on the streets of Southern California.
Let's take a look:
Well I'll be damned if Coster-Waldau doesn't dirty up dramatically in the course of this movie. While this might not be the most original movie I've ever seen plot-wise, there are far worse ways you could spend a couple of movie-watching hours. Shot Caller has a pretty good cast, many of whom are suitably menacing, and liked I'd hoped the action does indeed look pretty good.
What do you think?
Shot Caller is due for release on-demand on 20 July, and theatrically in the US on 18 August. Written and directed by Ric Roman Waugh, it stars Nikolaj Coster-Waldau, Lake Bell, Jeffrey Donovan, Jon Bernthal, Omari Hardwick, Emory Cohen, and Benjamin Bratt.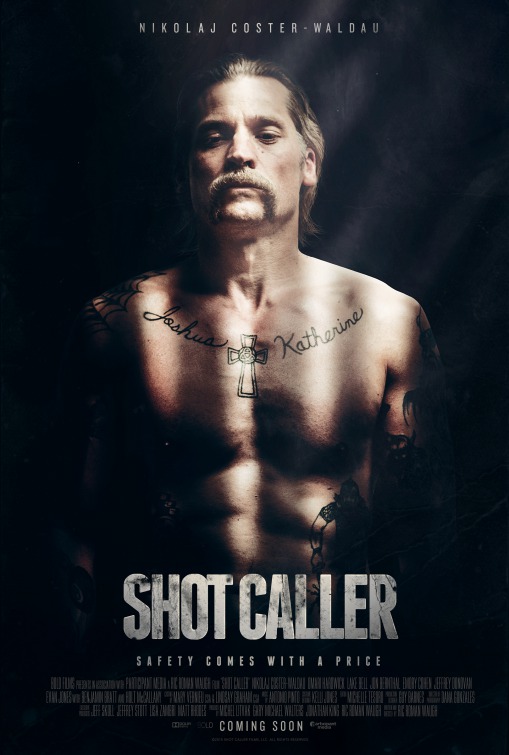 Last Updated: June 14, 2017