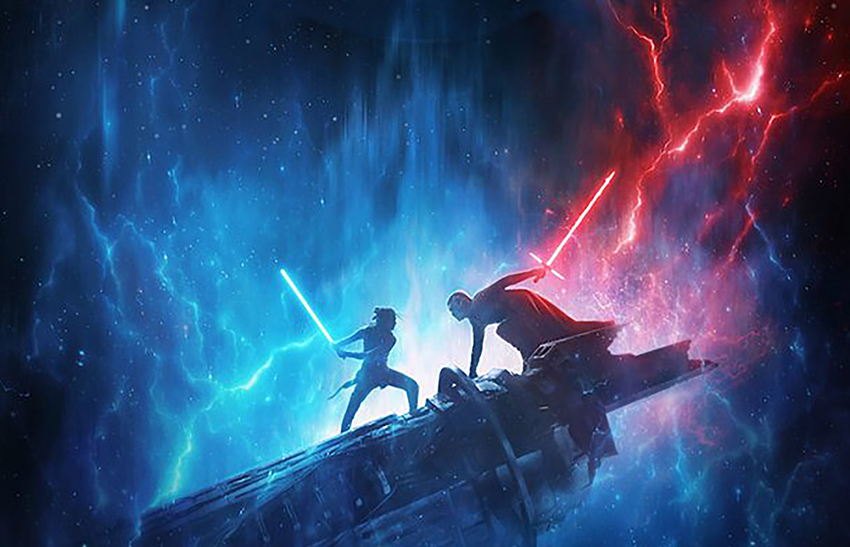 I'm not really one to moan or get disheartened about feeling left out, but this weekend past my mood could be best described by that gif of a lonely Russell Crowe from Master and Commander. The source of my sadness? The fact that I wasn't in Anaheim, California for Disney's D23 Expo where the lucky folks in attendance all got to see brand new footage from Star Wars: The Rise of Skywalker. Seeing as super-secretive director JJ Abrams has not had anything to show us of this highly-anticipated trilogy conclusion since debuting the first trailer at Star Wars Celebration earlier in the year, any old footage would have probably have been good.
Abrams and co didn't just bring any old footage though, judging by all the shocked responses of everybody that got to see it. We had to rely on second-hand accounts of what went down over the weekend to see what all the fuss was about, but now that footage has been released online and we get to see for ourselves!
Well, holy Sith! So clearly, that final shot of what appears to be Daisy Ridley's Rey turning to the Dark Side (and wielding a dual-blade lightsaber!) could just be a vision or something of the sort. It's still pretty damn cool and shocking though. So shocking, that Ridley herself was very surprised that Abrams and his Bad Robot production company actually included it in this sizzle reel, as she told Cinemablend.
I went to Bad Robot yesterday and I was like, 'Hey, can I see the teaser'? They were like, 'Yeah, yeah.' No warning. And I watch, and went [inhales deeply] 'Oh my god, are you really putting that in there?' That was my reaction. And then watching it today, it was weird because I felt nervous with it coming because I knew it was going to be. And then hearing the audience reaction was amazing.
Of course, a potentially bad Rey isn't the only eye-catching thing about The Rise of Skywalker. There's also the mysterious return of Emperor Palpatine, with a couple of shots in this new footage seemingly confirming rumours that the Sith Lord – considered killed in Return of the Jedi – has secretly amassed a massive fleet of ships.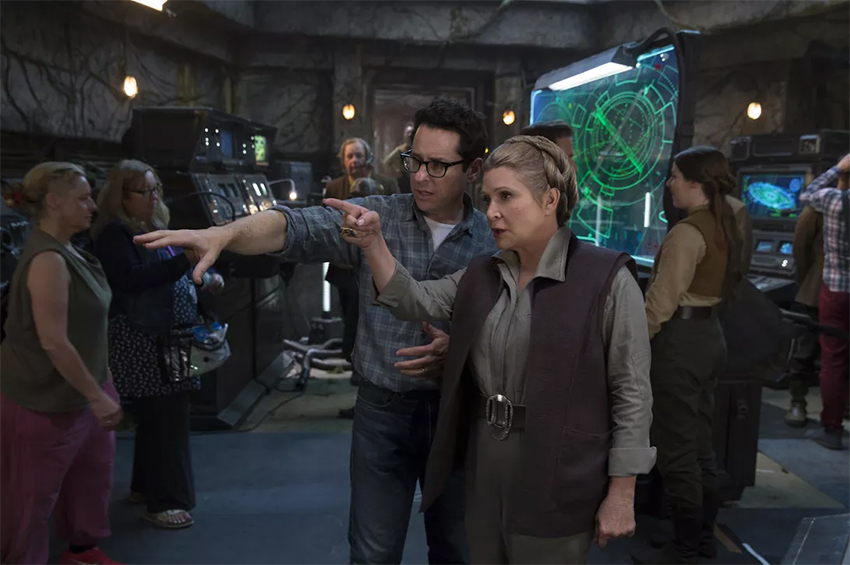 There's another old face we didn't expect to see in this film, but this one is a lot more endearing. One of the biggest surprises was the reveal that despite her tragic, untimely passing after she completed filming on The Last Jedi in 2017, Carrie Fisher would still appear in The Rise of Skywalker as the beloved General Leia Organa Solo. Speaking to EW after the during the D23 panel, Abrams stated that Fisher was "the heart" of this film.
The character of Leia is really, in a way, the heart of this story. We realized we could not possibly tell the end of these nine films without Leia. We realized that we had footage from Episode VII [aka The Force Awakens], and we could use it in a new way.
Continuing after the panel to EW, Abrams went on to say that "It just felt wrong to say that she wasn't around, to say that she had gone somewhere, to say that she had passed away in between, it just felt like there was no way to end this story. She's such an integral part of it." Lucasfilm President Kathleen Kennedy also added that "There was a huge sense of responsibility" and that to find a way to bring Leia back "was a really, really complicated conversation but we knew that she was such an important character to the story."
We'll get to see just how Leia – as well as Palpatine, Rey's potential Dark Side turn, and C3PO LOOKING REALLY EVIL WITH GLOWING RED EYES WTF?! – ties into Star Wars: The Rise of Skywalker when it releases on 20 December 2019.
Last Updated: August 26, 2019