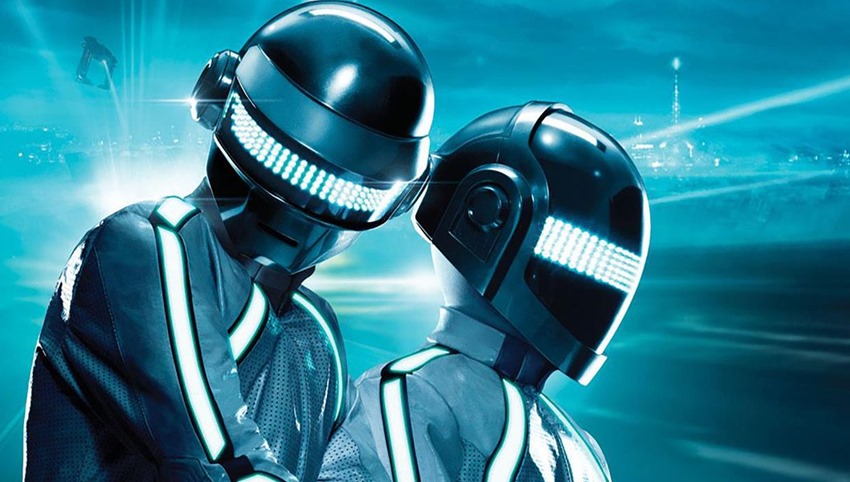 Daft Punk,the finest export from Paris since a guidebook on how to pronounce "croissant" was released, is officially no more. Seen on stage as a pair of disc-spinning androids from another timeline, or Thomas Bangalter and Guy-Manuel de Homem-Christo to their mums, the duo was responsible for numerous hit songs, albums, and collaborations over the years.
Their break-up came from an 8-minute video titled "Epilogue," taken from their 2006 film Electroma. The news was confirmed by Daft Punk's publicist Kathryn Frazier, although any reasons for why they were calling it quits weren't given. Helmet envy? Definitely possibly. Daft Punk first began life in 1993, helping to create the signature style of French house music in that crazy decade.
Their debut album, Homework, was released in 1997 and took the world by storm with singles such as "Around the World" and "Da Funk." That effort would be followed up by 2001's Discovery, around which time the pair also adopted their signature robot costumes for live performances. An entire anime film based on their latest tracks in the form of Interstellar 5555 also helped spread awareness of the fresh beats that Daft Punk was putting out at the time, and subsequent efforts all retained their trademark magic.
2010 would be a high point for the duo when they were tapped to compose the album for Disney's Tron Legacy. Instead of going full beep-beep-boop-boop, Daft Punk decided to create a blend of orchestral and electronic music that was easily the highlight of that film experience. Heck, you might have even noticed them in the background of Tron, were they were serving a few dope beats during action scenes.
Daft Punk's last proper album was 2013's Random Access Memory, whose lead single "Get Lucky" earned them two Grammy awards. Having Nile Rodgers and Pharrell Williams as guest stars certainly helped Daft Punk reach an even wider audience and a headline act at Coachella. It's the end of an era, and as February comes to an end, all I can say is that 2021 has gone too far already.
Last Updated: February 22, 2021