Have you seen that short but so damn cool first teaser/production announcement video for Star Wars: Episode VIII yet? Here, let me give you a refresher:
Besides for being just a really awesome (and surprisingly emotive) slow-mo shot of Mark Hamill's Luke Skywalker, it also appears to be almost the exact same scene seen at the end of Star Wars: The Force Awakens. The immediate cut though to Episode VIII director Rian Johnson and his crew on Ireland's Skellig Michael Island (which is where The Force Awakens also shot) implied heavily though that this wasn't just recycled footage but rather that Episode VIII would be doing something no other Star Wars film has ever done: Pick up right where the previous one had left off.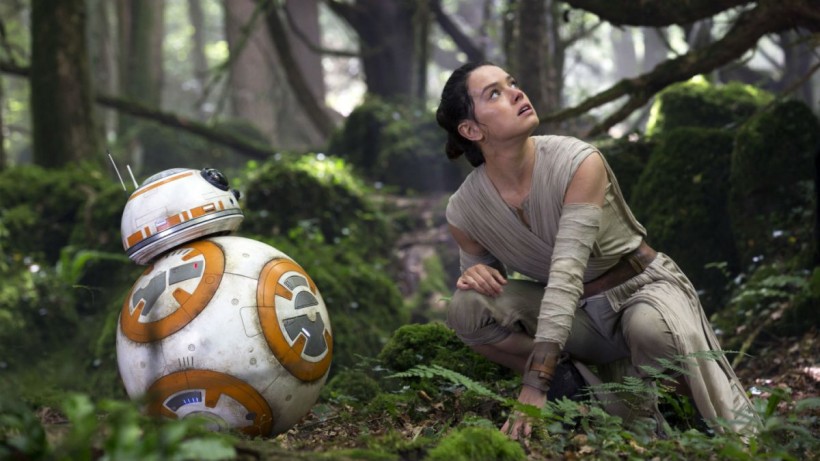 And chatting to MTV during yesterday's Oscars, The Force Awakens leading actress and star Daisy Ridley aka Rey aka "Who the hell is she really and why is so damn powerful in the Force and why does Luke's lightsaber call to her?!!!" seemingly confirmed the new immediate timeline.
Me and Mark [Hamill] have been rehearsing a lot, and it's really amazing. When we went back to Skellig to do the opening of VIII, it was so crazy doing the same scene with a different crew of people. He's amazing to rehearse with, and I'm very excited to be doing the rest of the stuff.
See that? "Same scene… different people". In other words they really are picking up exactly from the moment of Rey handing over Luke's long-lost lightsaber (as opposed to the several years-long gap in between ever other installment in the franchise). Of course that single scene was all we really got to see of Hamill's Skywalker in The Force Awakens, which has led some fans to fear that the now-older Jedi Master will once again only be used sparingly in Episode VIII. Don't worry though, Luke will be there and be "cool":
"It's such a good story. Seriously. Luke is so cool in this one. Really."
That's it, I'm calling it now for the title of the next movie: Star Wars: Cool Hand(less) Luke. You can quote me on that one.
Star Wars: Episode VIII is currently in production right now at London's Pinewood Studios, and is scheduled for release on December 15, 2017.
Last Updated: March 1, 2016