I feel like I need to apologize, as I have a suspicion that some of you read that headline and immediately clicked on it expecting some type of science-fiction serial killer tale. While that does sound entertaining, the title of the upcoming TNT drama series is The Alienist. Not Alien. Alienist. Which is actually an archaic term for a psychiatrist or psychologist, neither of which really makes for an eye-catching book title though which is probably why Caleb Carr went with "The Alienist" for his 1994 novel about the killing of boy prostitutes in late 19th century New York.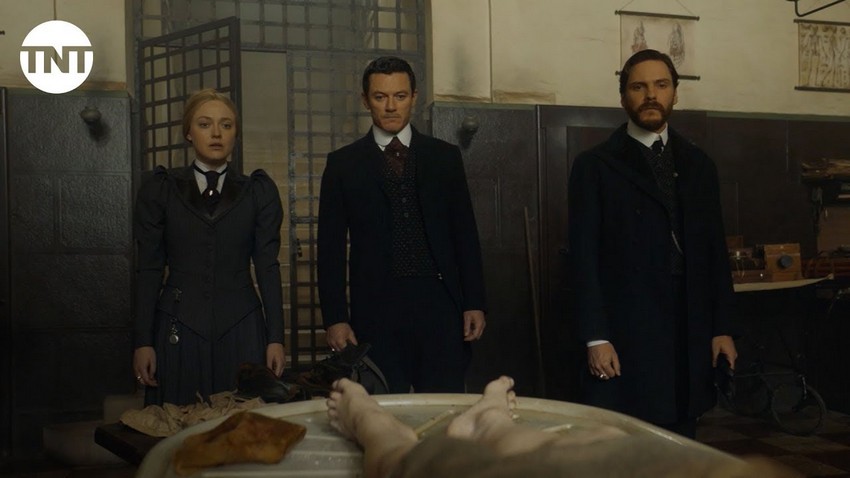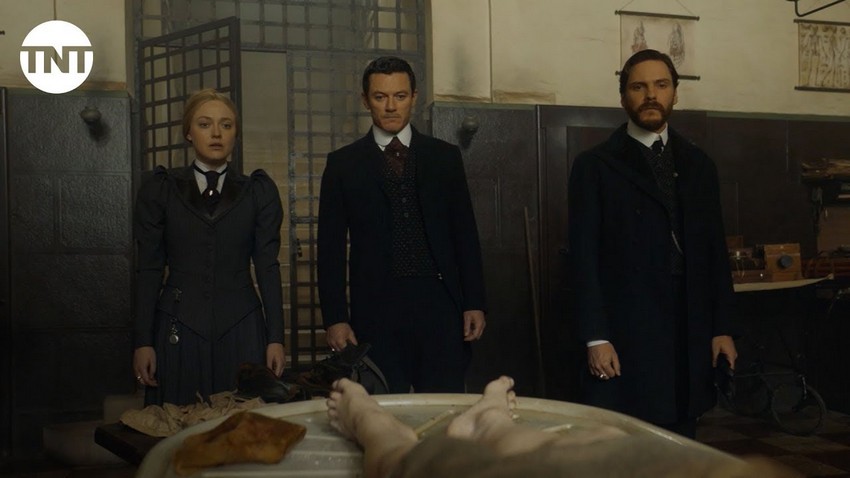 Now a whole bunch of people are also about to learn exactly what an alienist is thanks to the TV series which was created by True Detective's Cary Fukunaga and features a whopper of a cast in Daniel Bruhl, Luke Evans and Dakota Fanning. Originally Fukunaga was supposed to helm and produce this 8-episode event series, but due to scheduling conflicts, he had to hand over the director's chair to Jakob Verbruggen, who is fresh from his BAFTA-nominated work on a different serial killer drama The Fall.
This will be a whole different kettle of brutally murdered fish though, as The Alienist embraces its turn of the 20th-century setting. Tapped by none other than then NY Police Commissioner Theodore Roosevelt (Brian Geraghty) to hunt down this monster, protagonist and titular alienist, Dr Laszlo Kreizler (Bruhl) will use "new" technologies and methods including fingerprinting and psychology to nab this killer, while aided by newspaperman John Moore (Evans) and headstrong police secretary Sara Wood (Fanning).
And it looks fascinating! I've yet to read Carr's award-winning novel, but all descriptions point to it being a macabre and twisted affair, and it appears that the TV series is following suit. Bruhl is a brilliant actor who has yet to really breakout to household name status after his career-changing turn as Nicky Lauda in Ron Howard's Formula 1 drama Rush, but maybe this can be the platform he needs to do it.
The Alienist debuts on TNT in the US on 22 January 2018. Hopefully it hits local screens not too long thereafter.
Last Updated: October 18, 2017