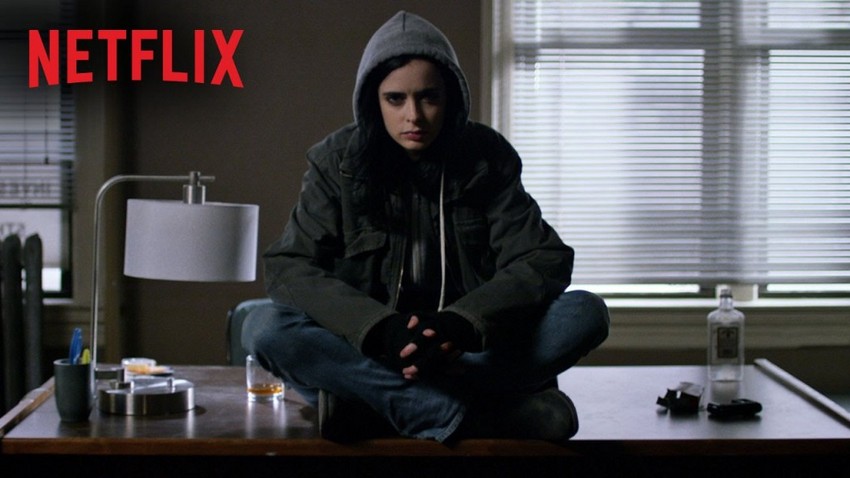 It's no big secret that the Marvel Cinematic Universe has a villain problem. Well, at least the movies in the MCU do. Marvel's Netflix shows on the other hand – with the exception of the all-around disappointing Iron Fist – definitely do not fall prey to this criticism, having given us some incredibly compelling bad guys. And arguably the best of the lot is coming back, as EW has confirmed that David Tennant will reprise his role as the sadistic Killgrave in the upcoming second season of JESSICAAAAAAHHH!!! Jessica Jones, also posting a set pic of the British actor alongside titular star Krysten Ritter.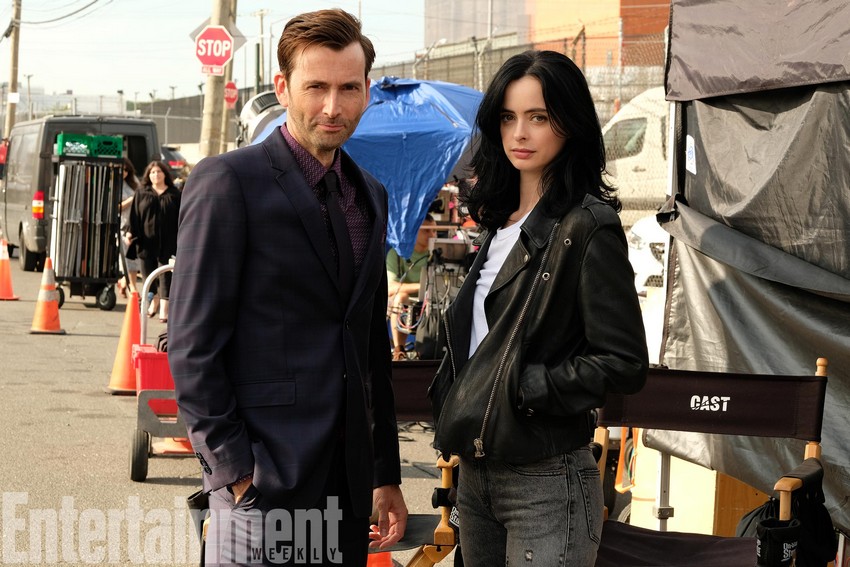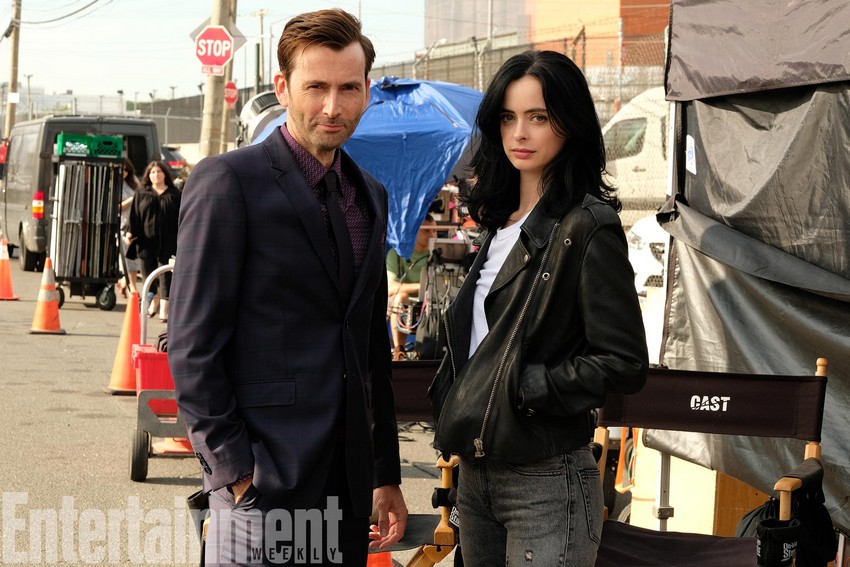 Tennant's Killgrave, aka The Purple Man from the Marvel Comics, was a petulant man-child who possessed the power to make anybody do whatever he tells them to, a power that he used to exploit and destroy everybody around him. He also enslaved Ritter's young Jessica Jones, essentially turning her into his own super-powered sex slave for years. It was this twisted relationship that gave Jessica Jones the bulk of its dramatic weight, as it was used to examine issues of female rape and male abuse of power. In the show though [VERY OLD SPOILER] Jessica would eventually manage to overcome Killgrave's hypnotic hold on her, and briskly end his reign of terror – and his life – with a broken neck.
Of course, this begs the question of how Killgrave is back with his head still seemingly attached at the correct angle. And before you say it, no, he didn't just regenerate because he's a Timelord. That's a different David Tennant show. EW's report doesn't contain any further details, so it's entirely possible that Tennant doesn't actually have more than a minor role. Since he had Jessica in his thrall for so many years and left such a massive indelible mark on her mental state, it could just be that the memory of Killgrave is still haunting her. Or maybe he's even just appearing in a flashback.
Whatever the reason, I will never say no to more of Tennant's Killgrave. Yes, he was a vile bastard, but he was a vile bastard that was incredibly magnetic to watch.
Jessica Jones' second season is currently in production, and is scheduled to air sometime in early 2018. You will be able to catch the superpowered private investigator teaming up with Daredevil, Luke Cage and Iron Fist in Marvel's The Defenders though, which debuts on Netflix this coming Friday, 18 August.
Last Updated: August 15, 2017