All of time is a canvas, and the team in DC's Legends of Tomorrow are the paint brushes that can create new futures while also preserving history and saving the day. Unfortunately, the Legends hail more from a messy Jackson Pollock school of fine art, as the team has a habit of breaking the time-stream while attempting to save the day.
Season 3 of Legends of Tomorrow ended on a new cliffhanger for the vacationing heroes. Malus may have been stopped, but the act of letting an actual demon loose from his jail within the flow of time itself also opened the gates for numerous other beasts thought lost to mythology and legend to escape.
Where does that leave the Legends? In season 4, the team has to track down those rampaging anomalies before they do too much damage to reality. This year, it's not only the Legends who'll be back, but also the Time Bureau's cosplaying paper-pusher, Gary Green. We caught up with his actor, Adam Tsekhman, to shoot a few questions his way. Here's what he had to say.
What I love about DC's Legends of Tomorrow, is not only the fact it's a silly show, but it also knows that it's silly. Is season 4 even sillier?
Imagine season 3, drinking espresso all day long and getting the post-espresso jolt of jitters and energy. It's wackier, it's sillier, it's fantastic. It's definitely kicking it up a notch.
The last time we saw Gary, he was meeting up with the Legends on a beach, cosplaying as John Constantine. What's the relationship like between Gary and Constantine in season 4?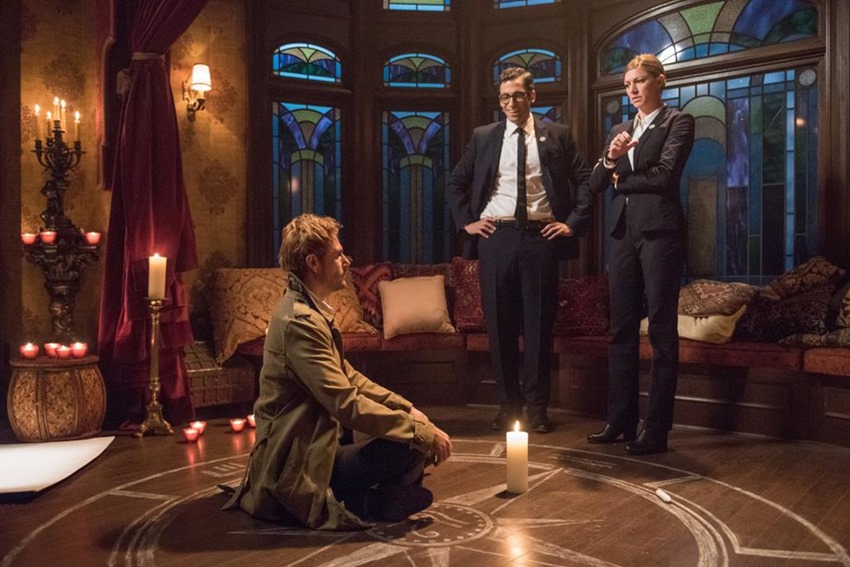 Constantine is definitely the coolest dude that has ever paid attention to Gary. Gary is kind of the guy, who was picked on in high school, was chosen last for every sports team. And now he's partnering with this dude who's definitely way cooler than Gary is. I think it's hilarious that Constantine sort of appreciates and enjoys Gary's cosplay and is not turned off by it, like 'Oh god, I have this big fan or potential sycophant following me around!'.

Gary performs well for Constantine. Will Constantine give it back? I don't know Darryn, you'll have to wait and see!
We've seen Gary's love for Dungeons 'n Dragons in Legends of Tomorrow. Does that knowledge of the fantastic and the mystical make him a more useful ally for the Legends, and will Gary face a nemesis of his own?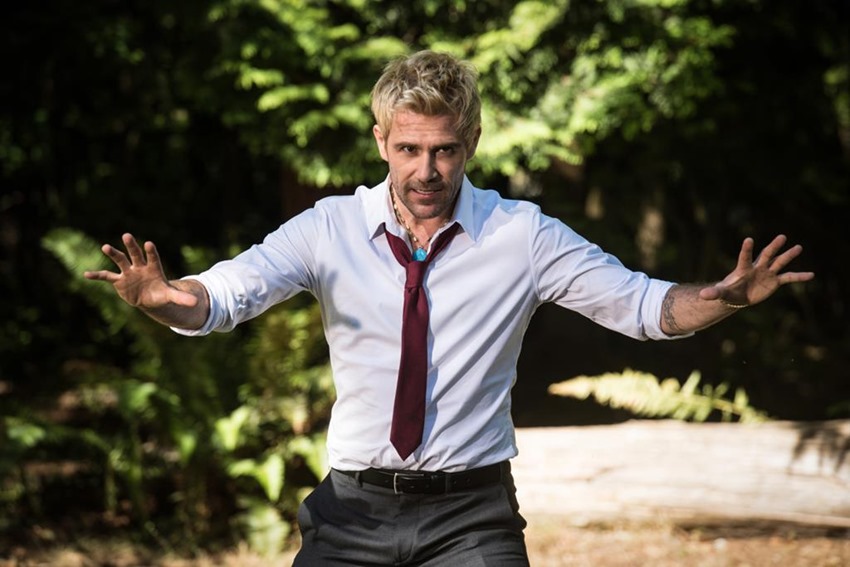 That's a good point. Gary would be much more comfortable in the realm of the mystical, than in the realm of reality. He seems to be, as a level 9 Warlock, he has had more success in the world of mysticism and magic, than in reality. Gary is definitely going to be dealing with mythical beasts. If he has a nemesis, well that's an interesting question. Nemesis is one term, perhaps something else. Perhaps the opposite of a nemesis.
How do the Legends react to Gary's company in season 4? Are they still dismissive of him, or have they accepted him into the fold?
He's a little bit like a lovable loser, that they know is just wants to help. He's not a threat to them, but he's so lovable and just brings positive energy. They certainly make fun of him and don't necessarily want him to be around all the time. They've come to grudgingly love and accept his presence, let's say that.
I know you can't tell us where or when you're going this season, but can you give us a taste of what to expect in terms of location and monsters?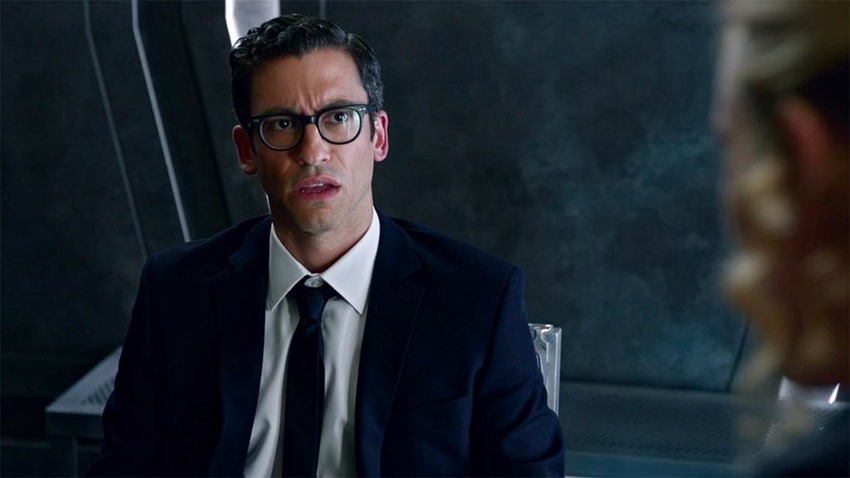 I think we'll be travelling to different countries. We'll be meeting mystical creatures that I didn't know even exist before this season. There was definitely some Google research that I had to do on some of the creatures! Pretty amazing, but the writers on Legends are geniuses, really incredible and I've been just like reading the scripts this season and they've been so fun.

It's making me more excited with each episode, I'm like "oh my god that's amazing!". It's really exciting this season.
A lot of actors go through boot camps and gruelling train to become accurate representations of the heroes that they play on the screen. Gary isn't that kind of character. So how did you prepare for the role, of a neurotic and cowardly character who may just be the most underrated hero on the show?
It's actually not that far from who I am. Not only that, I think it's not so far from all of us. Let's analyse this environment. You have these characters who are like bravely risking their lives, constantly, but at least they have special powers to lean on. Gary is just a regular guy. His only power is how to be smart about how to stay alive.

One may call him a coward, I would say he's intelligent. My friends kind of joke, they'll be like 'Let's go skydiving!' or 'Let's go dune-buggy riding!' or like surfing. And I'm like "I don't want to take on Mother Nature'. Mother Nature is stronger than me, I don't need that. I think that valuing my life and being smart about it, is what I share with Gary. So in that sense, preparation wasn't required.
If I've never watched DC's Legends of Tomorrow, and I asked you for the elevator pitch on the show, how would you sell it to me?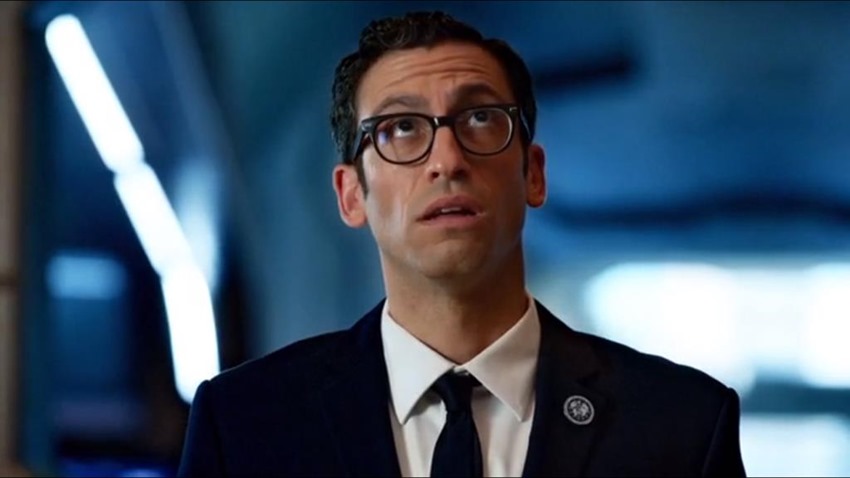 If you're sick of the inundation of superhero shows and movies, well then this is the antidote. This is a straight-up comedy. I'm a huge comedy fan, and I think that people don't realise that Legends is a comedy. I think it's pitching that side of it a lot more. Do you want to laugh, do you want to have fun, do you wan the fourth wall to be broken?

This is the show for you.
DC's Legends of Tomorrow returns on October 22.
Last Updated: October 16, 2018