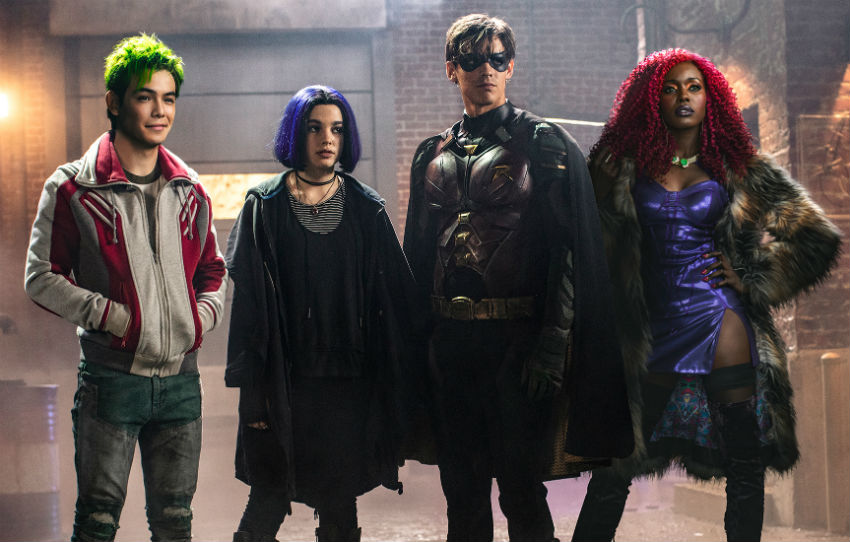 DC Universe, Warner Bros' ambitious all-in-one video streaming/comic book reading online service launched last month. However, if you – like me – tried to access it from a location that was not the United States of Trumpville, you would have been greeted with the annoying "This service is not available in your country" message. Curses! With some very interesting live-action shows planned for the service, I was pretty bummed as I realised that we would probably have to jump through DNS and VPN hoops to check them out.
Luckily, there won't be any need to Circus Charlie my way across the internet to watch DC Universe's flagship show as it was revealed last night Netflix has snapped up the streaming rights to Titans outside of the US. This is similar to the arrangement Netflix has with CBS where they stream Star Trek: Discovery outside of the US, but Americans need to fork out extra for the CBS All-Access platform. Just like with Star Trek, I'm sure this is going to elicit new rounds of grumbling from Americans who feel slighted that they need to put in extra work/costs to watch something, but all I can say to that is "Welcome to our world for the last few decades, suckers!".
As for Titans, this live-action take follows the classic comic book team of grown-up Batman sidekick Robin (Brenton Thwaites), powerful alien Starfire (Anna Diop), trouble demonic teen Raven (Teagan Croft), and shapeshifting prankster Beast Boy (Ryan Potter). The show immediately drew some…. well, mocking snickering for its attempts to be all dark and broody with the inclusion of the now infamous "F**k Batman!" line from the first trailer, but a new trailer cuts out all the Dark Knight fornication and instead sells us a straight comic book drama.
And it looks… alright? I think Thwaites is perfectly cast as Robin (boasting a fantastic costume design), and there are some intriguing story beats, but the VFX looks seriously iffy and I'm really not feeling the overly dramatic tone. Check it out below and see what you think of it.
Titans also stars Alan Ritchson and Minka Kelly as duo Hawk & Dove, and Bruno Bichir as Niles Caulder and will debut on Netflix in less than two weeks on 12 October. It's unclear at this point if this will be the entire 11-episode first season or we'll get weekly episodes like with Star Trek: Discovery.
We also don't know if Netflix will have the same international broadcasting deal for the other announced DC Universe live-action shows like Doom Patrol (in which Bichir's Niles Caulder is supposed to be a character), Stargirl, and Swamp Thing, as well as planned animated shows Young Justice: Outsiders and Harley Quinn. We can hope though.
Last Updated: October 2, 2018