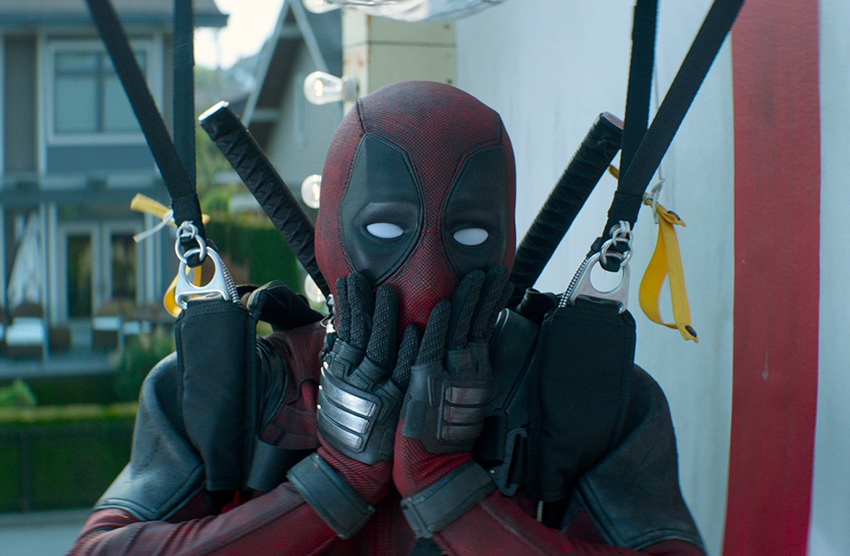 Well, I guess we know what many kids will be getting this Christmas! A Merc With a Mouth! A very clean mouth! Fox revealed some changes to their blockbuster release schedule on Friday and this included a couple of delays, which included Alita: Battle Angel moving from 21 December 2018 to Valentines Day 2019. The studio surprised everybody by then saying that replacing Alita would be an Untitled Deadpool Movie and press were free to "guess away" at what it could be. Well, thanks to some more revelations we now have a pretty good idea and it sounds fricking get.
I intentionally used "fricking" in the previous line as Deadline revealed that this new movie was going to be a PG-13 re-release of Deadpool 2. Deadpool being wacky and insane Deadpool though, this wouldn't be an ordinary PG-13 cut though, as star/producer Ryan Reynolds teased in a tweet over the weekend.
Thoughts? ⚔️ pic.twitter.com/fFe93tDI7e

— Ryan Reynolds (@VancityReynolds) September 28, 2018
That is Deadpool in a Christmas hat reading a bedtime story to iconic 80s actor Fred Savage. The older folks among you will remember that 11-year old Savage acted in 1987 classic The Princess Bride in which he played a young boy who was read the titular swashbuckling yarn by his grandfather, played by the late Peter Falk. In his reading, the grandfather would avoid and talk around the more intense parts of the story, and it sounds like Deadpool will be doing the same by telling a grown-up Savage a more kid-friendly version of Deadpool 2.
Anybody who has seen the Deadpool movies knows just how R-rated they can be, filled with over the top violence and a torrent of profanity, so it can totally hilarious to see how Reynolds and co get around that one. I suspect we're going to see censored dubbed over dialogue and maybe even entire scene replacements intentionally done in a silly fashion that could be quite funny.
There are some pundits that are speculating that with Disney's impending takeover of Fox, this may be the family-friendly House of Mouse prodding Fox to test the waters to see if a PG-13 cut of future Deadpool movies released alongside an R-rated version will have any traction with audiences. If that is the case, it's an incredibly bold take, not just for how out of the box the thinking is, but mainly due to the fact that Warner Bros' Aquaman and Paramount's Bumblebee are both releasing on 21 December as well. Yeesh! This Christmas is going to be brutal!
Last Updated: October 1, 2018