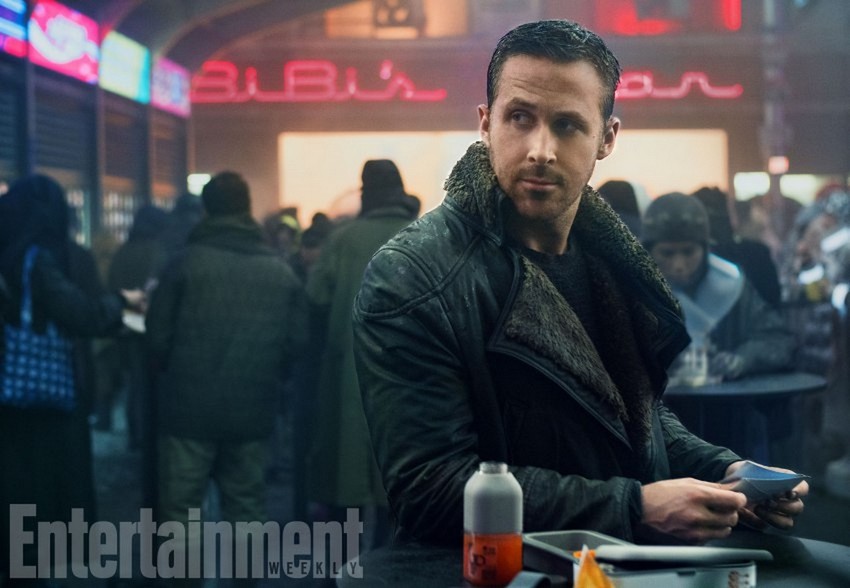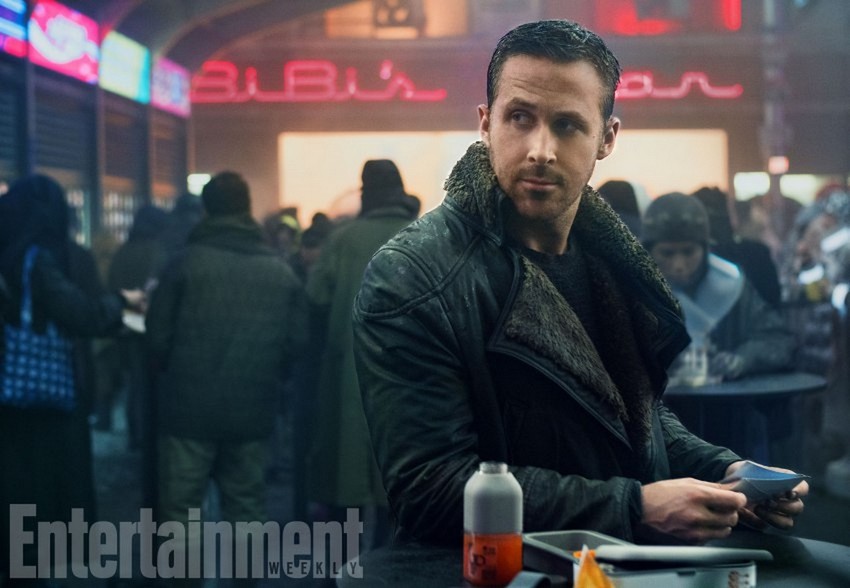 Making a movie is tough. Making a movie that's a long-awaited sequel to one of the most beloved and influential sci-fi films of all time? That must be the toughest. That's the position that Denis Villeneuve now finds himself in by directing the upcoming Blade Runner 2049, which sees Harrison Ford reprise his role as Rick Deckard alongside lead Ryan Gosling.
The acclaimed Oscar-nominated filmmaker certainly has his work cut out for him trying to follow in the trailblazing footsteps of Ridley Scott's seminal 1982 classic, but as his utterly incredible filmography can attest – including Prisoners, Sicario and Arrival – he certainly has the tools to do it. And chatting to Variety about the production, Villeneuve reveals that pressure to deliver is nothing new to him.
"I feel [the pressure] every day. At the same time, I've never been that inspired and excited. I love risk. All of my projects have come with a certain amount of artistic risk, or sometimes a risk of how you portray reality. I did a movie once about a school massacre and I had a huge responsibility to the victims of those events. I did a movie about a conflict in Lebanon, so there again, you have a strong responsibility to reality. When I did 'Sicario,' I felt responsible to how I would portray the Mexican society there. So I'm used to pressure. For 'Blade Runner,' it's artistic pressure, and by far the biggest ever."
The original Blade Runner has been so incredibly influential to filmmakers since, spawning plenty of clones. Villenueve will probably want to tap into that iconic look and feel, but how does he avoid just copying Scott and instead bringing his definite identifiable flavour to the work as well?
"I think the movie we are doing, we will need to find our own identity and territory, and at the same time be faithful and linked to the first project. It's that equilibrium we are trying to find."
Part of Blade Runner's iconic feel was due to the film's ground breaking special effects. Seeing as this was quite a bit of time before the advent of believable computer generated images, most of this was achieved through scale-model replicas, fancy photography and incredible production design. And that's something that Villeneuve is not changing.
"I'm very old school. I wish I had the chance to do my 'Aliens' as animatronics. That was my dream at the beginning [of 'Arrival']. We were dreaming to put them in a gigantic aquarium with gigantic beasts that would be moved by puppeteers. But sadly, it would have been too expensive. I hate green screens. It sucks out all my energy. I get depressed. I have an admiration for directors who can work with that on a daily basis. For 'Blade Runner,' we tried our best to do as much as possible in-camera, building everything."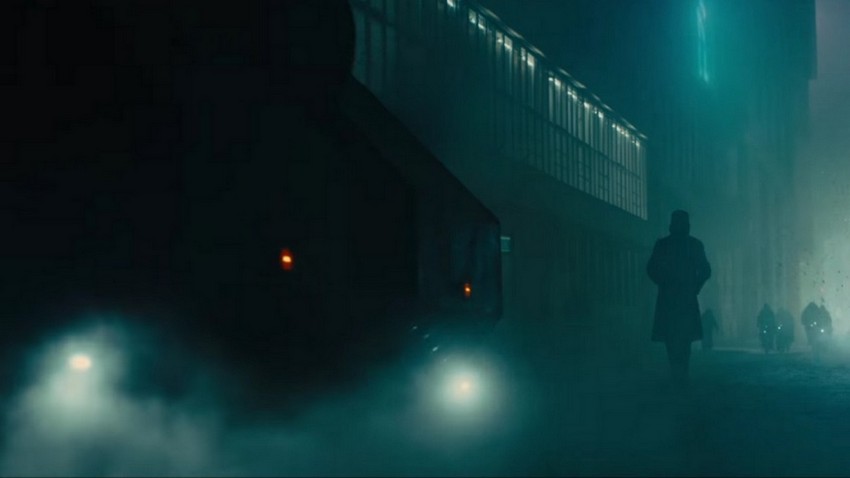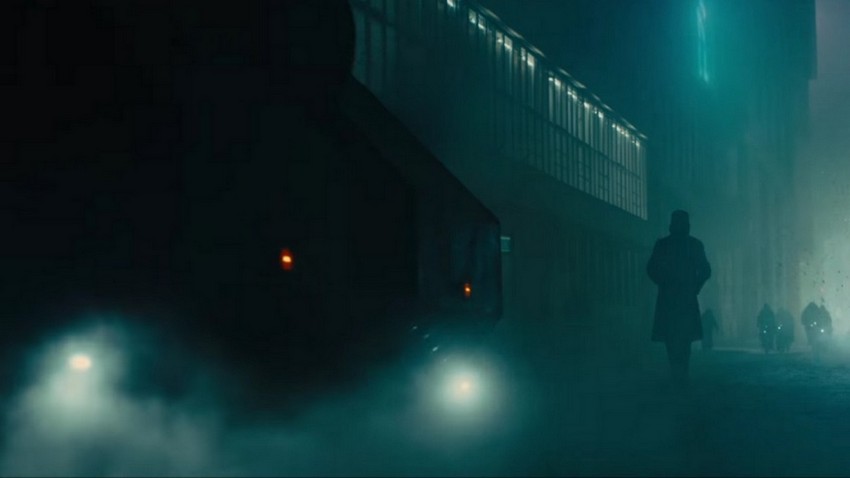 I will always advocate for practical effects over digital ones, as the latter, when used purely in isolation, just does not age as well. Go back and watch Steven Spielberg's Jurassic Park today, which used practical effects occasionally enhanced with digital ones, and you will see how it still looks good today, decades after release. But having a couple of velociraptors steam up a window is a lot less complex than creating a believable, lived-in future Los Angeles – some visual wizardry is going to be needed. Luckily for Villeneuve he has a wizard in the form of frequent collaborator and multiple award-winning cinematographer Roger Deakins.
"Roger was insanely impressive in how he was able to create landscape with tricks. For me it was beautiful. I think I can count on one hand how many times I saw a green screen in all of those months of shooting. There will be CG enhancements, of course, but as much as possible it was in-camera. Having witnessed what he's done for months, I think it will be Roger Deakins' best work. He was deeply inspired by the project."
Having been a fan of Deakins' work for years, and have recently been left gawking at the incredible visuals he produced for Villeneuve I am positively giddy to see what he comes up with using such a rich world as Blade Runner. I'm also really hoping that Deakins stays on for Villeneuve's next project, which is definitely not a step down in pressure at all.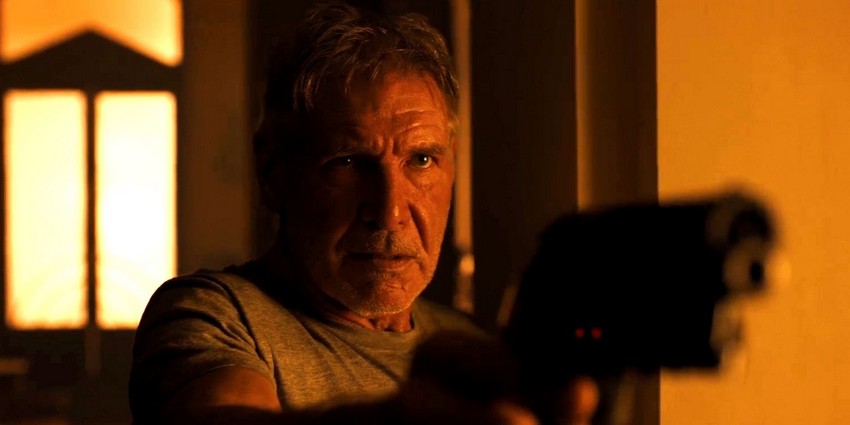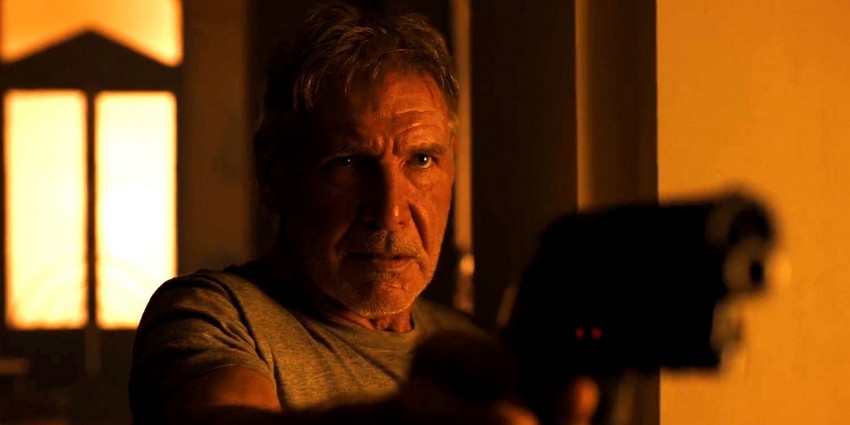 As revealed last month, Villeneuve is officially directing a new feature film adaptation of Frank Herbert's sci-fi novel masterpiece Dune. As the filmmaker has explained in the past, making Dune has been a dream of his for years. One that's finally coming true now.
"I was able to do 'Blade Runner' thinking I would do nothing after, because there was a rhythm in the past few years that was very exciting and I learned a lot as a filmmaker. But I got slowly a bit more and more tired physically. And as I was doing 'Blade Runner,' which was a very long shoot, I remember thinking, 'That might be my last movie. I'm going to bed for like three years.' Now that I'm editing, I'm finding back my energy.

And since I was 12 years old there was a book I read, which is 'Dune,' which is my favorite book, with '1984.' After 'Prisoners,' the producer of Alcon asked me what I would like to do next. I said, 'Dune,' spontaneously, that if anyone could get me the rights for 'Dune' — and I knew it was very difficult to get those rights. For me it was just a dream, and I guess I'm lucky that Mary Parent from Legendary got the rights and offered it to me. I can't say no to that. I have images that I am haunted by for 35 years. I will not say no to that. That's going to be the project of my life."
And damn, I cannot wait to see it.
Villeneuve's next big date is the Oscars in a few weeks time, which sees his Arrival up for eight awards, including Best Picture, Best Director and Best Adapted Screenplay. After that though, it will be all about 6 October, which is when Blade Runner 2049 will finally be released.
Last Updated: February 14, 2017