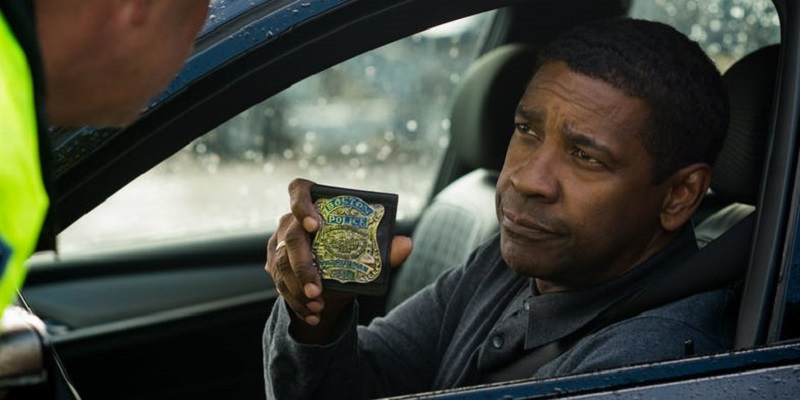 When it comes to naming top action stars in the movies, you wouldn't expect a name like Denzel Washington to appear on it, but the truth is he pulls it off better than most. What makes his many different action turns so frightening is just how easy he makes it look as he barely breaks a sweat while pulverising his victims, a trait which belies his nice-guy persona.
One of those such performances came from 2014's The Equalizer, directed by Antoine Fuqua, which saw the talented actor balance his incredible dramatic skills with ruthless brutality.  It also provided us with an excellent action thriller that featured many memorable scenes of Denzel versus the Russian mafia. With Denzel winning of course. That film was not only a good film though it was also a successful one in turns of Box Office success and so naturally, we have a sequel to allow us more opportunity to see what Denzel does best when he's not blowing us away with exceptional acting performances.
The Equalizer 2 sees Washington once again team up with Fuqua for a continuation of the story of Robert McCall, who somehow finds himself yet again entangled with some criminals that need some sorting out:
I must be honest, while I could probably never get tired of Denzel decimating the bad guys in a short space of only 10 seconds, the trailer felt a little underwhelming to me. Whereas the first Equalizer film had a dark, noir-like atmosphere to it with McCall being a bit of a lonely recluse, this one sees him in a very different space and feels a lot more like a generic action film than an atmospheric thriller. The story with its bigger supporting casts also seems a little out of place with McCall of the first movie who seemed less happy and had fewer friends.
We don't know too much of the actual story, this trailer feels like it might perhaps be more of a prequel to that first film and give us a look at what McCall was like in better days before he became the bitter and lonely man he was from the first movie. Either that, or his exploits from the first film give him a new lease on life and he becomes happy again. Amazing what taking down an entire Russian mob can do for your soul.  I guess we'll have to wait till July 20th to find out exactly what's in store for us in The Equalizer 2.
Last Updated: April 20, 2018