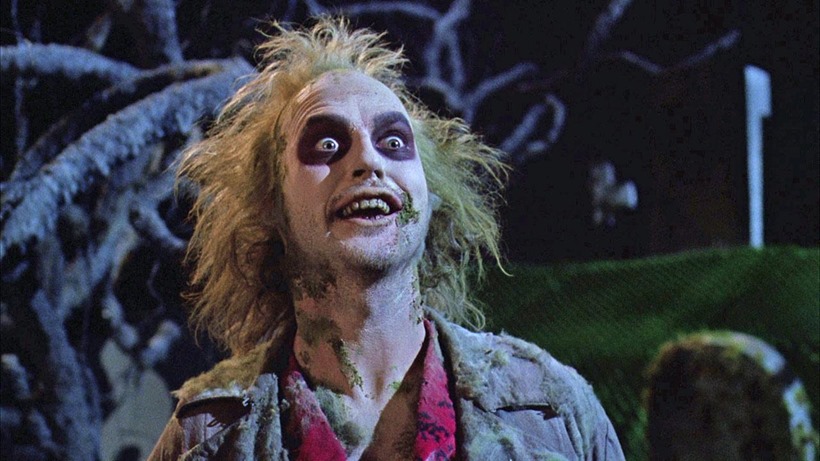 If ever there was a sequel nobody expected to get made, it has to go to Beetlejuice. Tim Burton's macabre comedy starring Michael Keaton as the infamous afterlife phantasm was a one-of-a-kind movie when it was released in 1988. A wild and zany comedy that was just perfect for traumatising your children with. But a sequel to that? For decades, it was considered a rumour until Hollywood got properly interested in bringing Keaton and Burton back.
In 2012, Burton was waiting for a script from Seth "Abraham Lincoln Vampire Hunter" Grahame-Smith and David Katzenberg, remarking about how he'd keep an "open mind" about doing a sequel, presumably when he wasn't busy remaking other films and TV series. Grahame-Smith explained last year that he was hopeful that Burton would commit after he wrapped up shooting Miss Peregrine's Home for Peculiar Children. Speaking to Collider, Burton explained that he still has interest in the sequel, if the stars properly align:
This is the thing, it's something that I'm interested in, but there are so many stories [online], dumping Michael Keaton for Johnny Depp and this or that, and I've talked to these people and they didn't wanna hear this, so they just made up a story. But the fact of it is I have talked to Michael and I have talked to Winona [Ryder], I've talked to a few people. It's something that I really would like to do in the right circumstances, but it's one of those films where it has to be right.

It's not a kind of a movie that cries out [for a sequel], it's not the Beetlejuice trilogy. So it's something that if the elements are right—because I do love the character and Michael's amazing as that character, so yeah we'll see. But there's nothing concrete yet.
And that's a sound logic. After 28 years, it's not as if Beetlejuice is still an instantly-recognisable character. Burton has the luxury of being able to take his time with this project, seeing as how he does happen to have a busy schedule right now what with his commitment to direct a live action version of Dumbo now that Disney has the hots for animated remakes. But a Beetlejuice sequel with a decent story that may be worth telling?
That would make my millennium. Now if you'll pardon me, I'm going to go watch The Exorcist for the 168th time BECAUSE IT KEEPS GETTING FUNNIER EVERY SINGLE TIME I SEE IT!
Last Updated: May 11, 2016