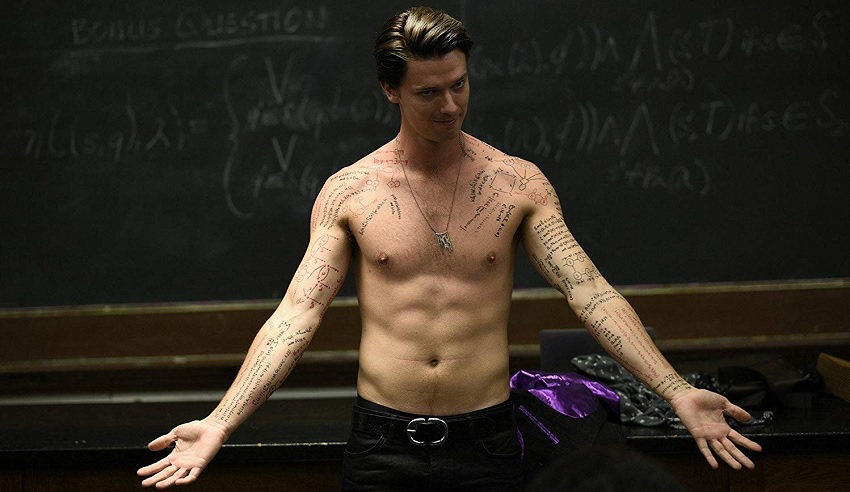 Did you have an imaginary friend as a kid? My childhood might be way back in the days of yore and my memories are fading away like mist, but I can easily remember talking to the characters my dolls action figures represented while playing with them. One thing I didn't do though? Invent a whole new person to play with me. Mostly because even then I didn't want to share my toys, figment of my imagination or not. But that's not what Luke did.
Daniel Isn't Real is the sophomore feature from director Adam Egypt Mortimer, who reteams with his Some Kind of Hate co-writer Brian DeLeeuw, and is based on DeLeeuw's 2009 novel In This Way I Was Saved. Miles Robbins (Halloween, and son of Tim Robbins and Susan Sarandon) stars as Luke, a mentally troubled young man trying to make his way through life as an artist.
After being encouraged to reconnect with his childhood as a means of working his way through his issues, he resurrects his imaginary friend Daniel (Patrick Schwarzenegger, son of the Terminator himself). Daniel is everything Luke isn't, confident, energetic, and care-free, and he helps to push Luke out of his bubble and towards the life he wants to live – but Daniel doesn't just want to live in the shadows of Luke's life, he wants his own.
The official plot synopsis is as follows:
Troubled Luke suffers a violent family trauma and resurrects his childhood imaginary friend to help him cope. Charismatic and full of manic energy, "Daniel" helps Luke to achieve his dreams, before pushing him into a desperate fight for his own soul.
Let's take a look:
The movie's gotten a fair amount of positive buzz following its screenings at various film festivals across the world, even winning a few awards, but right now I'm struggling to understand why because it just looks like a bunch of pretentious, overwrought nonsense to me.
It's got some visual flair, but that's not enough to make me forget about the tiresome "tortured artist" trope that I don't like, the dual personality concept is in no way unique, for a supposed horror it's not scary in the slightest, and the acting doesn't inspire much confidence either.
What do you think?
Daniel Isn't Real will get a limited release in the US on 6 December. It also stars Sasha Lane, Hannah Marks, Katie Chang, Mary Stuart Masterson, Michael Cuomo, Andrew Bridges, and Chukwudi Iwuji.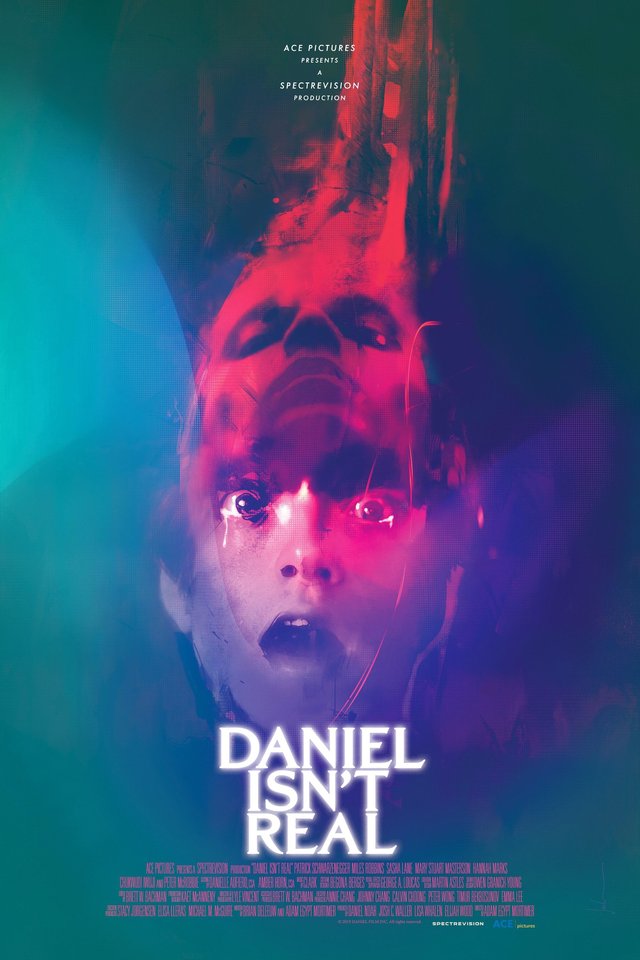 Last Updated: October 14, 2019