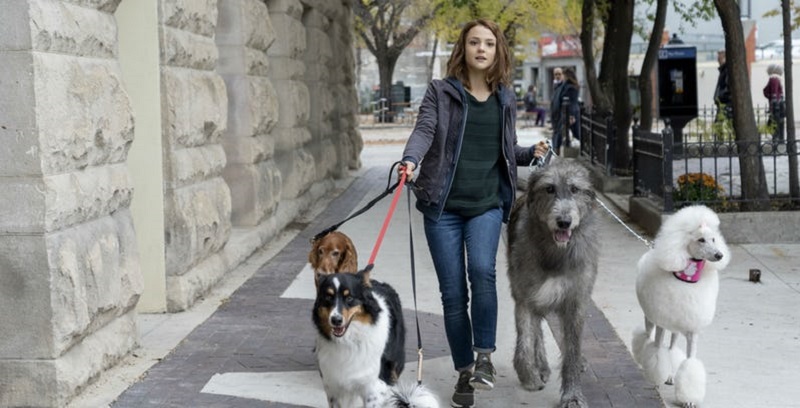 The internet may have a strange fascination with cats, but I'm a clear dog person. There is something about the loyalty of a dog and its desire to always want to be around you regardless of your mood that is just endearing and perhaps the best example of unconditional love that you can get. Which I think is also why 2017's A Dog's Purpose, directed by Lasse Hallstrom and adapted from the 2010 novel by W. Bruce Cameron was such a hit with audiences, as it connected with them on an emotional level that human actors just can't quite achieve.
So get those 'aahs' and tissues ready for round 2 as its sequel is coming our way and it features dogs that are every bit as cute and the last one and will make you cry when they come to the rescue of their humans time and time again. Like any true dog does. This sequel titled A Dog's Journey and based on the follow-up novel of the same name by Cameron sees Dennis Quaid and Josh Gad (as the voice of the transcendent dog spirit) reprise their roles from the first film, this time directed by Gail Mancuso.
It may have a new director and many new cast members, but based on the first trailer we have for the movie, it seems like none of the magic of the original story has been lost and you can expect to fall in love with these dogs all over again:
Isn't that cute? If I didn't' already have two dogs which keep me busy enough I would want to go out and get some more puppies all over again. There is obviously quite a deep and emotional story behind it all about family struggles and broken relationships, but all you really want to do is look at the dogs, right. Good, because along with the trailer, we have a poster featuring the different dogs from the movie as well:
Excuse me while I rush off to go play with some dogs and fill my day up with happiness all over again.
Last Updated: January 31, 2019