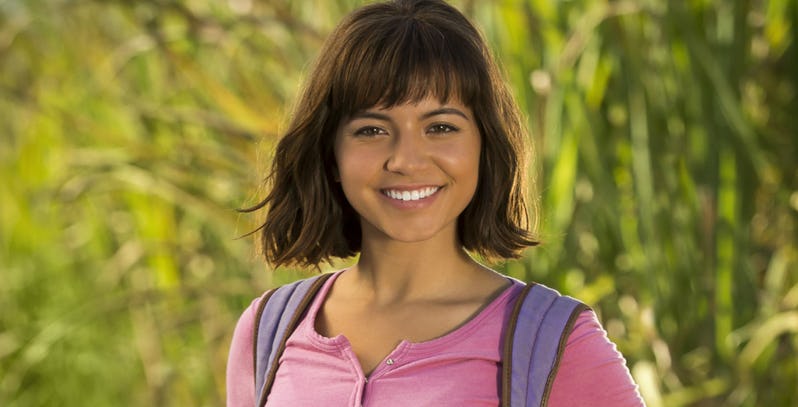 Following the popularity of the character on Nickelodeon, comes the first live-action adaptation of Dora the Explorer that continues where the children's series finished up and sees a now older Dora (played by Isabela Moner), now a teenager, ready to leave the comforts of the jungle for the hard life of city living and high school.
Dora's life in the urban jungle though is short-lived though when she gets kidnapped while on a field trip and forced to assist explorers that want to find a city made of gold, while also trying to free her captured parents. She's not alone though as several class mates get kidnapped along with her where her familiarity with the jungle is needed to now ensure they are all kept alive.
I've never watched the children's show, so can't comment on whether Moner does a good job in recreating the character of Dora or not, but its trailer really surprised me in just how fun it looks. It captures all the elements of a great Tomb-Rader/Indiana Jones-esque treasure hunt, while remaining fun and young at heart. A formula which should help it appeal to both kids and adults alike.
Dora and the Lost City of Gold is directed by James Bobin off a script by Matthew Robinson and Nicholas Stoller and see Eva Longoria and Michael Pena playing the roles of Dora's parents with Danny Trejo voicing her best friend and companion, Boots the Monkey. The movie is scheduled for release on August 2nd 2019 with Paramount placing hopes that this could become another big franchise for them in the future. If this trailer is anything to go by, I would say that they certainly have a good change with this and in Moner, a star that is worth investing in.
Last Updated: March 25, 2019