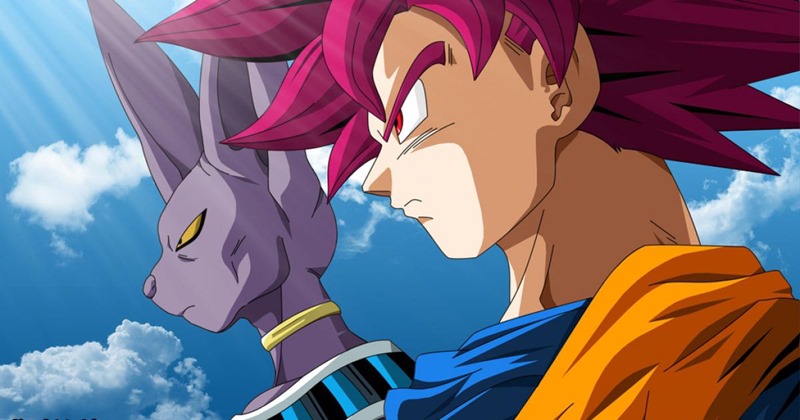 So how is Dragon Ball doing lately? Why it's super, thanks for asking! Dragon Ball Z was arguably the series at its best and most popular, a tale that spanned worlds and was retold roughly one million and ten hundred times in successive games. But there's been a revival lately, regarding the dragon most rocking. It all kicked off back in 2013 with Dragon Ball Z: Battle of Gods and continued with Dragon Ball Z: Resurrection of F.
Two films, that helped greatly increase the mythos of the Dragon Ball universe and introduced all new tiers of power and beings who could challenge the likes of Goku and his family. And that was a setup that needed to be explored more, in a brand new series. Dragon Ball Super began airing in Japan last year in July, with an entire 69 episodes in the bag so far.
And its been good stuff! Grand stories, massive battles and grown men transforming into YouTubers judging by their hair colour power-ups. The only problem? The Japanese dub still sounds like the kind of ironic torture that Freddy Krueger would reserve for a deaf victim. It's just, ears weren't meant to bleed like this. Good news then! Because Dragon Ball Super is finally getting that superior English dub next year January when the series heads to the Adult Swim network.
The first 26 episodes will be broadcast, with veteran voice actors Seán Schemmel (Goku), Christopher R. Sabat (Vegeta), Jason Douglas (Beerus), Ian Sinclair (Whis) and Sonny Strait (Krillin) returning to their signature roles. The first season will focus on the Battle of Gods and Resurrection of F adaptations, which got a new spin for Dragon Ball Super.
And that's just a warm-up! At this rate, I hope to see the Goku Black saga properly adapted into English, because that's one storyline which happened to be epic from start to finish.
Last Updated: December 8, 2016