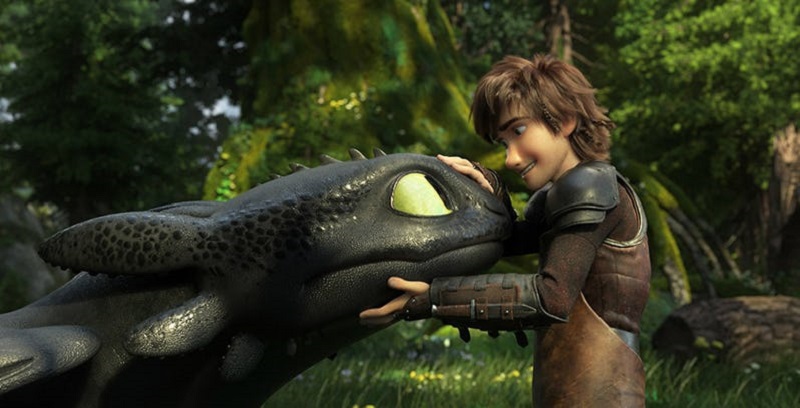 I'm a huge fan of the first two How to Train Your Dragon films, so I am really looking forward to the upcoming third movie in the franchise, How To Train Your Dragon: The Hidden World. Perhaps even more so since it has been four years already since the last movie hit theatres and – in a world where sequels pop out on an annual basis – that is a long time to wait.
Thankfully with animation, the ageing of the sequel's lead actor is no longer relevant and despite the four years this film has spent in development, How To Train Your Dragon 3 will take place only one year after the last movie and see Hiccup (Jay Baruchel) get familiar to his new life as the chief of Berk following the tragic death of his father Stoick (Gerard Butler) in the last film.
Part of what has made the first two films so compelling is that the writers haven't been afraid to hit some heavy topics and deal with mature subject matter that many animated movies stray away from to appeal to more mainstream audiences instead. So we can expect some emotional moments in this third film and knowing that it's set to be the last of the franchise, means that it's probably safe to already assume a box of tissues is required it is released in February next year. It's a long way away, but for now we at last have yet another trailer in which to find comfort in:
After watching that though I'm not sure how comfortable I feel. It's hard to watch that without knowing that it is going to be tough to say goodbye to Toothless and the rest of the characters.  Let's hope it will be more of a happy farewell than a tragic one.
Last Updated: October 26, 2018